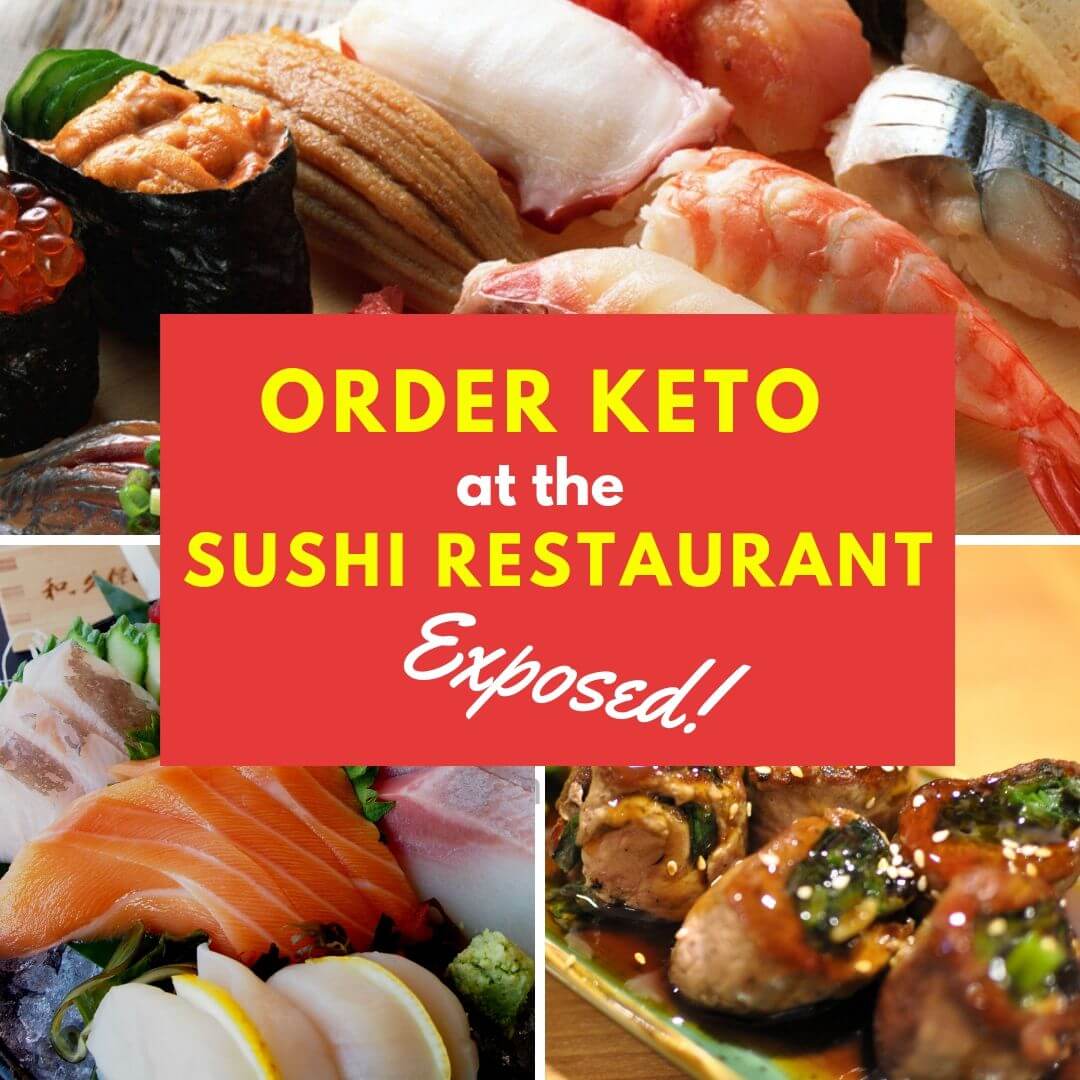 Sushi on Keto? Not Easy But Definitely Possible...and Delicious!
A night out at the sushi restaurant often poses many problems for anyone on a ketogenic diet.
Everything tastes so delicious but what can you eat, knowing most of what is available at your favorite sushi restaurant is either rice-filled or covered in a carb-laden batter?
Can you have sushi on keto, or at least not starve when you go to the sushi restaurant with family or friends?
Well, it comes down to savvy ordering, an understanding of the terms used in Japanese cuisine, and a tweak in perspective, but the answer is yes.
With a little knowledge, you can go to sushi night with your friends and walk away happy, full, and without the carb-guilt!
Appetizers at a Sushi Restaurant on Keto
Very few sushi restaurants in the United States (and other Western countries) exclusively serve sushi; most are traditional Japanese restaurants serving a variety of regional cuisine.
This simple fact is very advantageous to the keto dieter.
Japanese cuisine offers a wide variety of barely-altered foods that are keto-friendly, or can be made low carb with a little modification.
In fact, the appetizers are one of the easiest parts of the menu to navigate on keto. Check out a few of my favorites.
Miso Soup On Keto - Yes, Please!
Clear broth flavored with fermented soybean paste, miso soup is a staple of Japanese cooking, often served as a side dish with your meal. The broth has no thickeners and it's filled with keto-friendly vegetables like cabbage, mushrooms, or onions. Oftentimes there are also cubes of firm tofu to add another layer of deliciousness.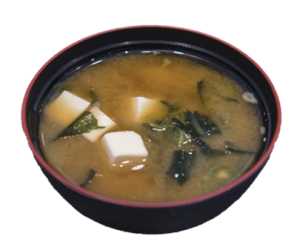 Miso soup is an umami experience, full of unique and subtle flavors, while still being light enough to prevent filling you up before your next course.
If you're avoiding soy because you've heard it's unhealthy, please don't. Unless you're allergic, soy is a safe, healthy, vegetarian source of protein and perfectly ketosis-friendly.
Take off your coat and "Satay" awhile
Grilled meats on skewers, often served with a peanut sauce, satay actually originated in Indonesia, but the dish now gets co-opted by Vietnamese, Japanese, Chinese, and Indian restaurants alike, all adding their own spin.
The good news is that satay generally consists of simply grilled meat, allowing you to choose the sauce you add.
It's a high-protein treat that tastes delicious and is a great keto-friendly option while your friends chow on tempura.
Oshinko - A Keto Friendly Option
Thin-sliced pickled Japanese vegetables, oshinko makes a great Keto appetizer. Very low in calories and carbs, oshinko is a great way to experience new tastes, often encompassing spicy radish, refreshing cucumbers, and the unique flavor of lotus root.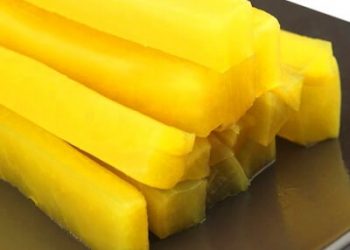 Edamame - Not Nearly as Bad as You Thought
Are you surprised to see this on here? Edamame pods are simply soybeans, steamed and salted, and are a cheap appetizer for any occasion.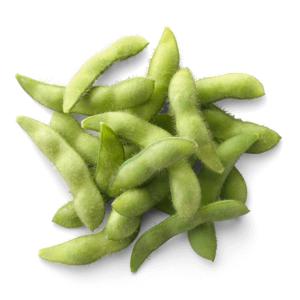 They're great because they're full of fiber and protein, and popping the little beans out of the pods is pretty fun. Again, don't be dissuaded by the soy; it's not bad for you!
Of course, you don't want to go crazy on edamame on a keto diet. A 3.5-ounce (100 gram) serving has 6.8 grams net carbs.
Main Dishes at a Sushi Restaurant on Keto
It's time we broke the bad news – you cannot have traditional sushi on keto.
Sushi actually refers to the rice, and you cannot have rice no matter what the devil on your shoulder tells you.
That said, you can enjoy the wonderful array of fresh seafood your sushi restaurant offers while on keto, just in a different form.
While some sushi restaurants offer "low carb sushi" (which is often seaweed smeared with cream cheese to bind the ingredients), you cannot bank on this option. We've seen many places put many non-keto ingredients in here.
Other sushi restaurants may offer cauliflower rice. Again, if you can confirm it's just cauliflower, then that would work fine for keto, but again, it's best to assume you won't have that option.
Luckily there many options available to you at a sushi restaurant that will keep you in ketosis and fill your belly.
Sashimi - The No Carb Sushi
Now, we're getting somewhere. Sashimi is something you will find at literally every sushi or Japanese restaurant you come across.
Sashimi consists of just the fish without the rice, so if a place has sushi, they definitely have sashimi.
In fact, sashimi offerings are typically going to be the freshest, best-looking cuts of fish because the chef can't hide imperfections with nori or other dressings.
When ordering sashimi, unless you have a strong preference for certain types of fish, it's best to allow the chef to make a plate for you.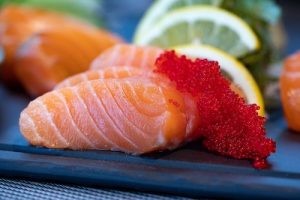 Most often, a sushi restaurant will have simply a "sashimi" offering that will come with several pieces of the best fish of that day. These meals will often be served with oshinko vegetables or a small salad, both of which are keto-friendly and can complete a very low carb keto lunch or dinner.
The beauty of sashimi is that you get the full flavor of the fish with a little soy sauce to bring out the flavor. It will definitely change the way you encounter Japanese food and sushi in general.
Negimaki - This Keto Dieters Favorite Choice
Some sushi and Japanese restaurants will offer negimaki, which is thin-sliced grilled beef.
It's often served as an appetizer, makes a great main dish.
Negimaki contains both meat and veggies and is often served with a soy-based dipping sauce. While some keto dieters try to avoid soy, we have not found it to be a problem. If you do have a problem with soy, ask for the sauce on the side.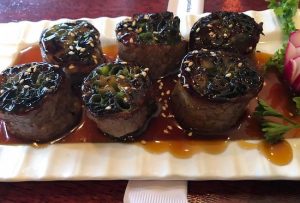 Seriously, this is one of my favorite dishes to order at a Japanese restaurant – keto or non-keto. Fortunately, this negimaki fits my macros and keeps me in ketosis.
Foods To Avoid At A Sushi Restaurant On Keto
After checking out the delicious selections above, you should now be able to easily navigate a sushi menu, making sure you both stay in ketosis and still go home full.
BUT, there are some potential food pitfalls that you need to avoid.
While rice and fried tempura are obvious non-keto foods, there are more subtle sources of carbs, of which you need to be wary.
Seaweed Salad - Skip It On Keto
If you're like me, knowing that seaweed salad isn't keto friendly (not even close) makes you very sad.
Made from thin strips of various kelps and sprinkled with sesame seeds, seaweed salad is a Japanese cuisine staple. Unfortunately, the brine in which it's prepared contains a lot of sugar.
Therefore, you definitely want to skip this dish. If you find yourself craving veggies, go for the oshinko instead.
Teriyaki Anything - Don't Do It. Just Don't.
Similarly, teriyaki might lure you in with its grilled meats, but the sauce it's slathered in is sugary and sticky, often made with molasses or rice syrup. Utterly delicious but completely anti-ketogenic. If the restaurant offers teriyaki, however, you might be able to get it without the sauce if you're in a pinch; just ask.
Imitation Crab Meat - You Don't Know What's In There
Often represented on menus as Kanikama or Surimi, imitation crab meat consists of white fish that's been pulverized and reshaped into crab leg structures.
In addition, it's often mixed with wheat and other binders and fillers, and then cured with sugar.
It's pretty but it's not at all keto friendly and should be avoided.
Stay Keto and Stay Full at the Sushi Restaurant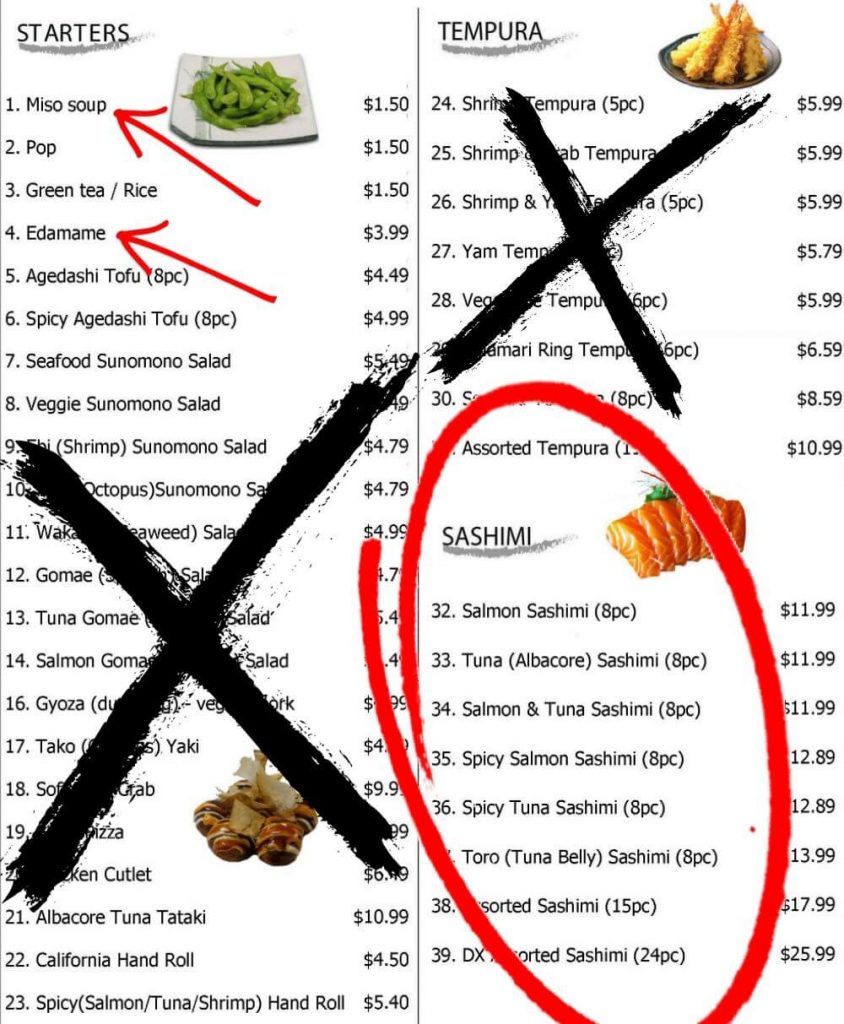 Now you know what you can eat at the sushi restaurant and not blow your keto diet out of the water. Most importantly, with a little preparation and knowledge, you're guaranteed to get full.
And don't forget to indulge in:
Do you have a favorite meal at your local sushi spot that helps you stay in keto? Let us know!
Got any questions about how to order keto at a sushi restaurant? Ask away in the comments below. We're always here and we love to help.
To your KETO SUCCESS!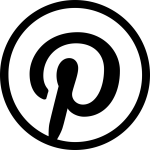 What To Order At A Sushi Restaurant On Keto Exposed