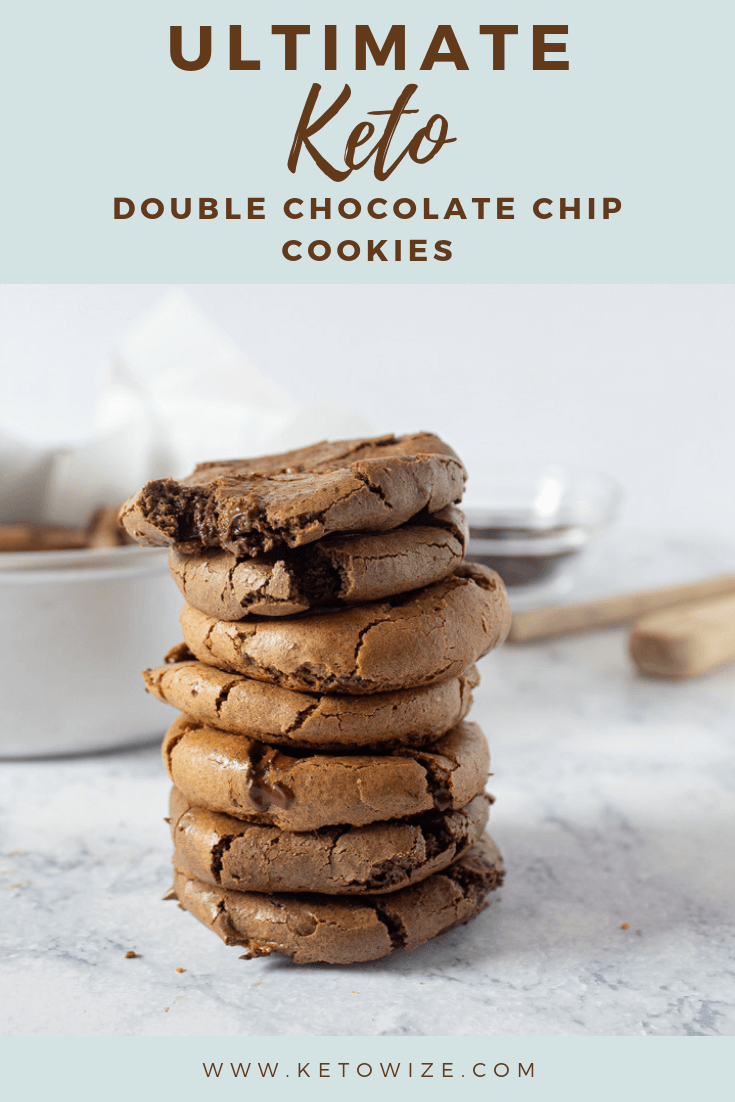 We've got 2 kinds of eaters in our house– those with a sweet tooth and those who love Carbs! When I say carbs, I mean bread, pasta, pastries, cookies, brownies…You get the idea.
Living a balanced Keto lifestyle is not about depriving yourself of what you love. It's about finding a delicious low-carb alternative.
This recipe for Chewy Double Chocolate Chip Cookies does the trick every time. These cookies are a gooey fudgy treat. Some people (ok, me) have been known to eat these for breakfast, with coffee of course.
Plus, it's an added bonus that they are super easy to make.
The recipe is totally accessible with any well-stocked Keto pantry. You will always want to have these ingredients on hand because that batch of Keto Double Chocolate Chips Cookies won't last long. They are sooooo good, they tend to disappear.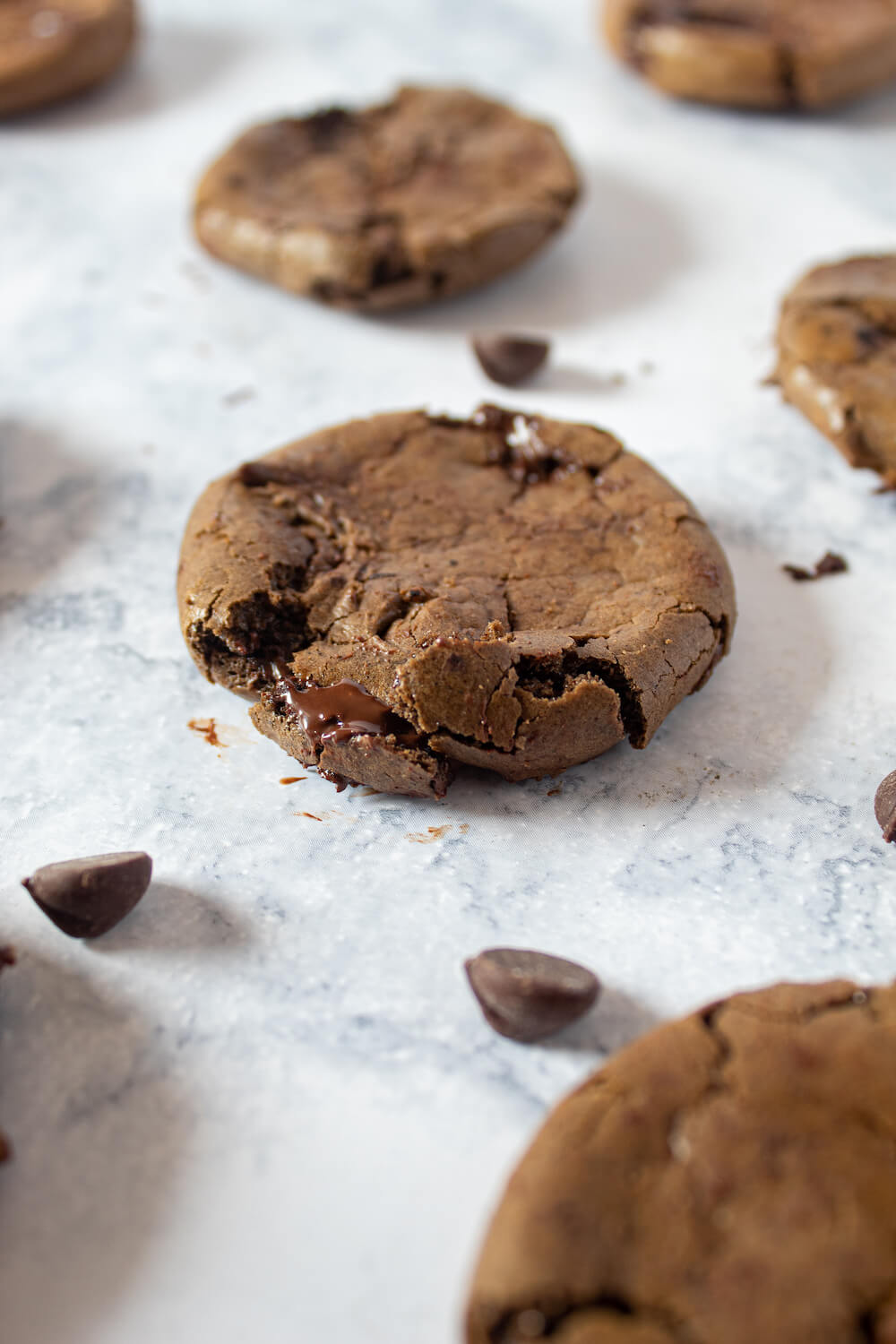 Chewy Double Chocolate Chip Cookies The Low Carb Way
So, what actually makes these Chewy Double Chocolate Chip Cookies low carb and amazing? It's as much about what is NOT in them as what is in them. Let's break it down.
These cookies are not only Keto (a.k.a. Low Carb), they are also sugar-free and gluten-free. This benefits a wide audience. And you will not be sacrificing taste!
Many store-bought, sugar-free, gluten-free options taste like cardboard with a hint of sugar substitute. These don't!
Most, if not all, regular cookies are loaded with sugar and flour. These are two of the primary ingredients in a regular cookie that make them addictive, yet unhealthy. And, we tell ourselves, just one won't hurt.
But, did you know that just one serving of regular store-bought cookies can have as many as 18 grams of carbohydrates?! That's enough to kick you out of ketosis in one day.
If not that, you risk a sugar crash. This can include feeling tired and lethargic, along with a headache. No thanks!
When you bite into this Chewy Keto Double Chocolate Chip Cookie, you'll immediately notice the rich chocolate taste and the fabulous texture.
The only time these Keto cookies will disappoint is when they are gone. They are truly a guilty pleasure you can feel good about.
Ingredients In These Delicious Keto Double Chocolate Chip Cookies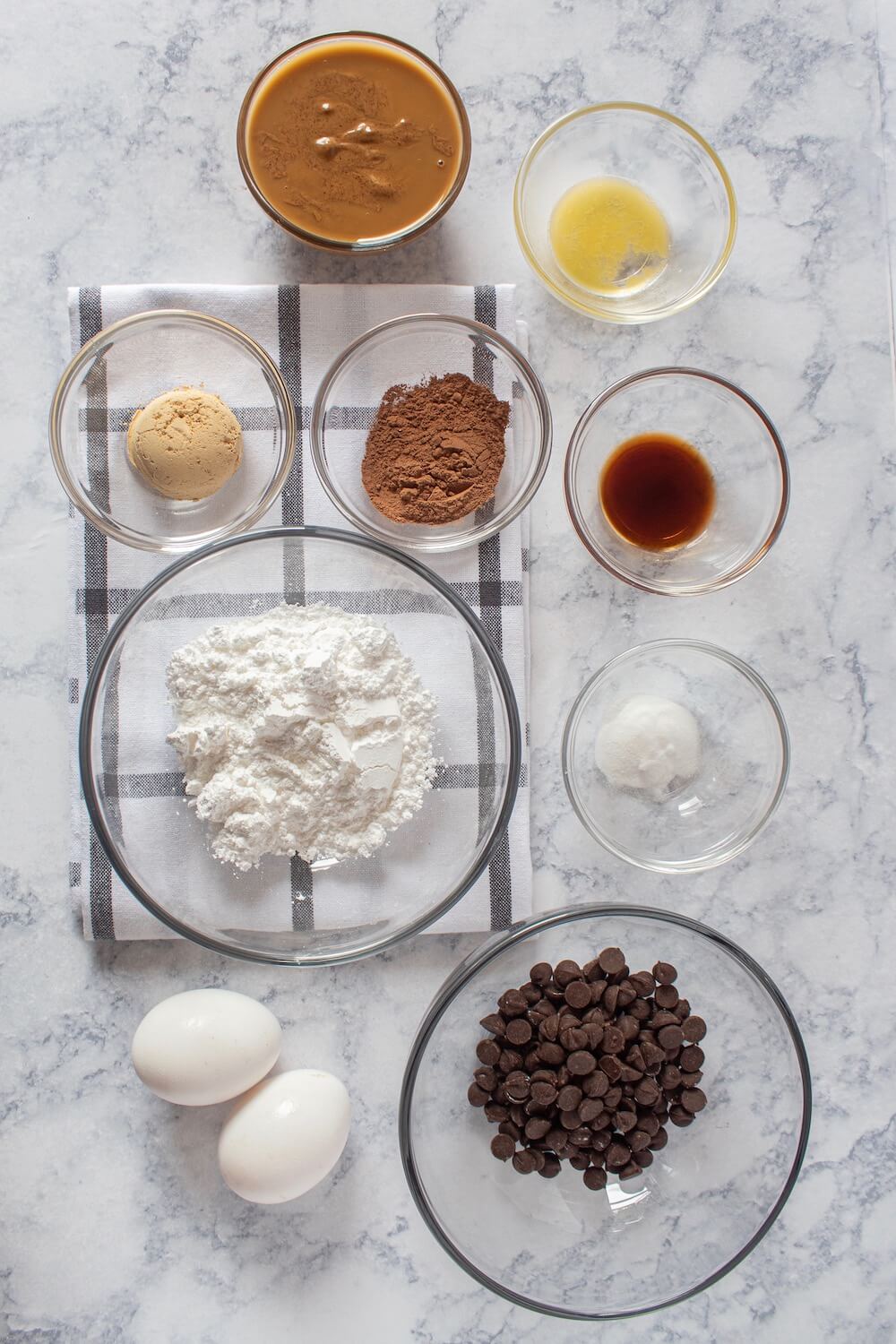 As mentioned before, the ingredients in this Keto Double Chocolate Chip cookie recipe are accessible and often found in any well-stocked Keto pantry.
That's one of the great things about the Keto Lifestyle. If done right, it can simplify your life in many ways.
You won't need to be racking your brain for what to buy and you'll spend significantly less time at the supermarket, because of the number of aisles you'll now avoid while shopping.
Keto Double Chocolate Chip Cookie Shopping List
A Word About Cocoa Powder
First and foremost, cocoa powder IS NOT the same as cocoa mix. You will find real cocoa powder in the bulk section, baking aisle, or organic section of the store. But, knowing this information is only the beginning.
Choosing the right unsweetened cocoa powder can make a big difference in the richness of your Chewy Keto Double Chocolate Chip cookies. Plus there are many added health benefits to using cocoa powder that you may not know about.
Cocoa Powder is Rich in Polyphenols. These are naturally occurring antioxidants linked to many health benefits, including reduced inflammation, better blood flow, lower blood pressure, and improved blood sugar and cholesterol levels.
How To Make These Ultimate Keto Double Chocolate Chip Cookies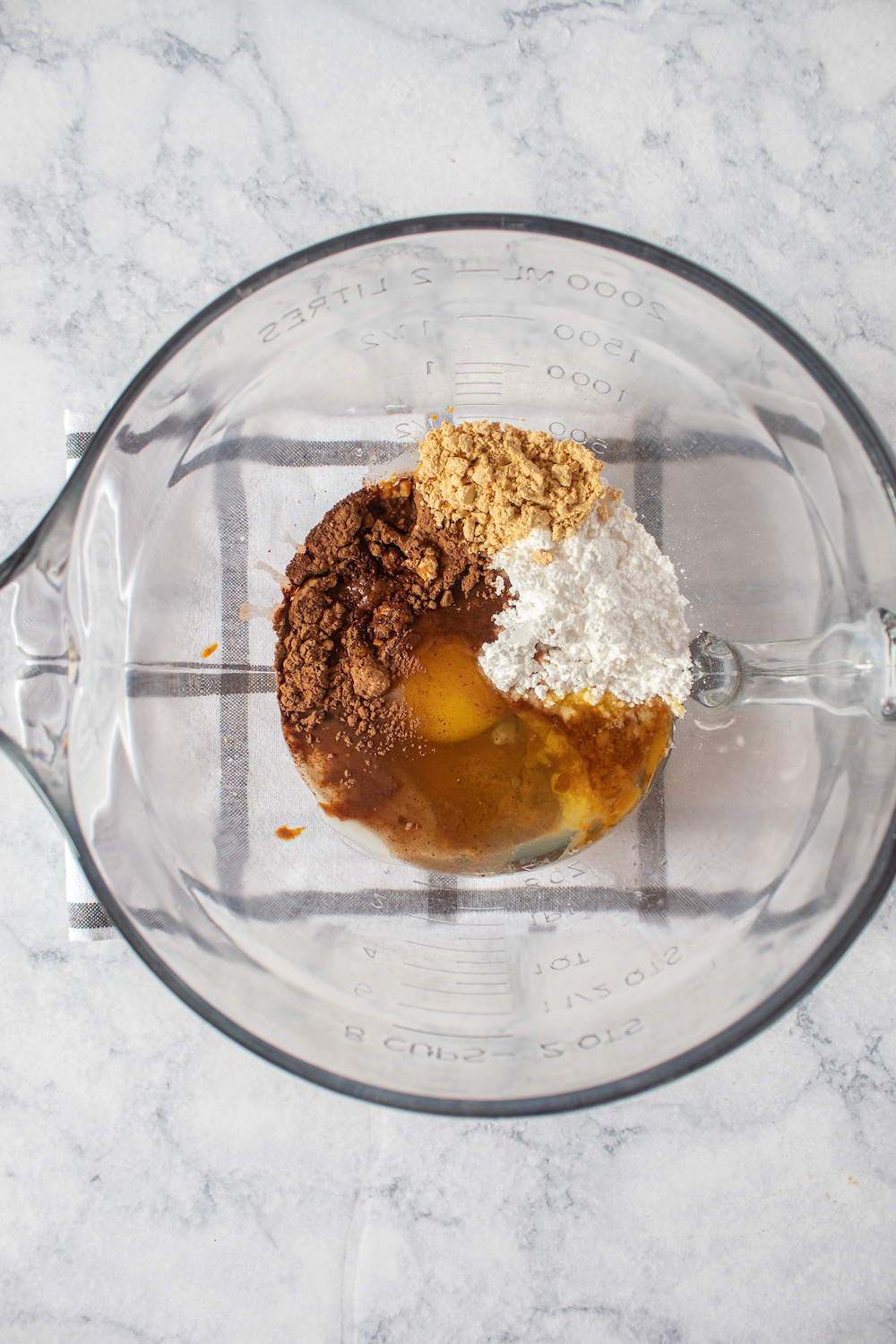 After making our Chewy Keto Double Chocolate Chip Cookie recipe, even once, you'll realize how simple this recipe is to make. Simply put — you mix all the ingredients together and scoop away.
The appearance and texture of the cookie dough may leave you doubting whether you have done something wrong. If the dough is sticky, brown, and fairly wet, then you are on exactly the right track.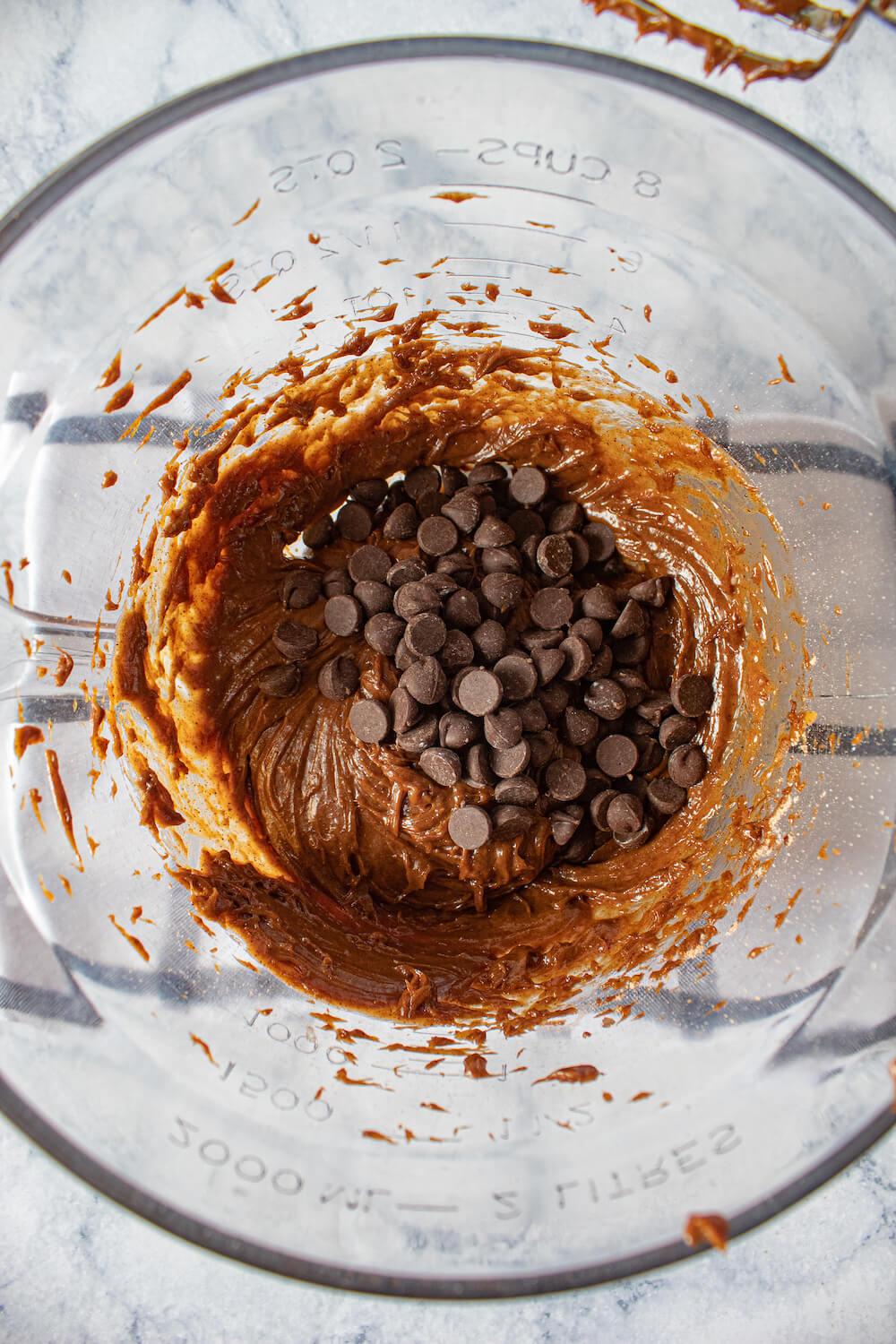 More on mixing the dough.
You'll want to have a scraping tool, such as a rubber spatula handy to scrape the sides of your bowl a couple of times while mixing, to ensure all ingredients are evenly incorporated.
For ease, mix the dough using either an electric hand mixer or a stand mixer (we LOVE this one). And, if you're anything like us, you'll soon be making this recipe in double batches…because they are that good.
If you don't have a good mixer, consider it an investment in your Keto success.
To load your Keto Double Chocolate Chip cookies onto the baking sheet, you'll need to first line it with parchment paper or a reusable amazing silicone mat — another worthwhile Keto investment.
There are two ways to scoop this dough. Use a cookie dough scoop or do it the way my mom taught me. Use two metal teaspoons.
Scoop the dough out of the bowl with one spoon and push it off the spoon onto the baking sheet with the second spoon.
Tips For The Best Keto Double Chocolate Chip Cookies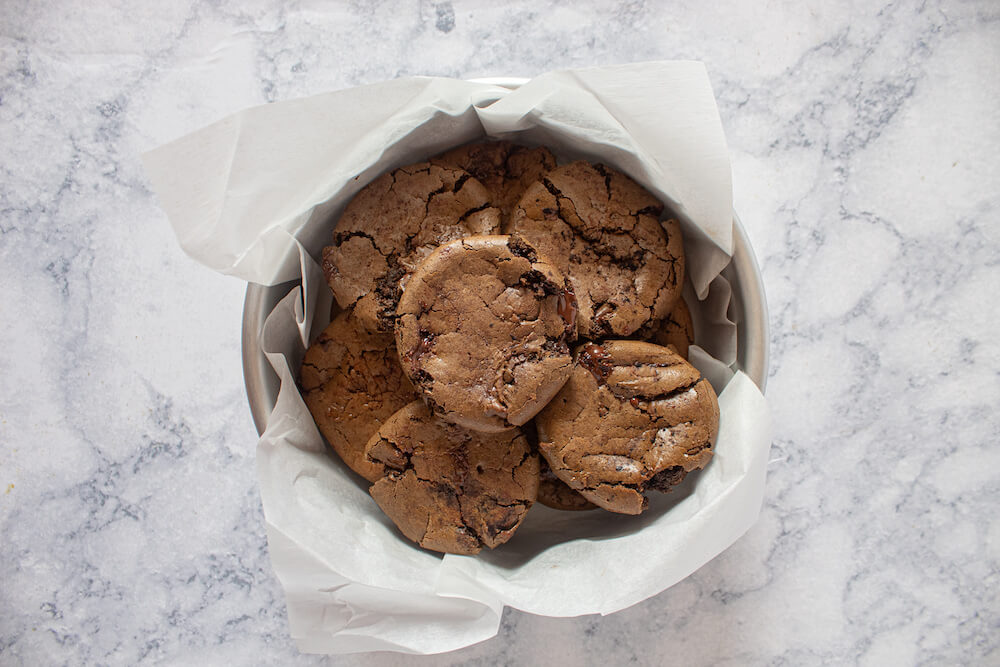 The first and most obvious tip for this recipe is to bake them often and eat at least one before the rest of your household figures out what's going on in the kitchen.
Aside from that, there are a couple of things to consider that will ensure your enjoyment and commitment to Keto Double Chocolate Chip cookies as one of your go-to recipes.
DO NOT over bake. These cookies can go from gooey and heavenly to dry and tasting like burnt nuts in a matter of minutes. This means that the first time you bake them, you'll need to dial in you timing and maybe even make some notes for yourself for future batches. Every oven is different, that's why there is a time range given. Some ovens also have uneven heat. For example, before I got my new oven, the back right corner of my old oven was always hotter. This meant I had to turn the pan about halfway through the recipe.
Adjust the amount of cocoa powder

based on your personal preference. We make this recommendation because everyone's taste buds are different and you may want a more intense chocolate flavor or slightly less. Make the recipe that way it's written the first time out and then go from there. We'd love to hear from you as to where you land on this particular tip.
How To Store Flourless Keto Chocolate Chip Cookies
After cooling completely on a wire rack, you'll want to store any remaining cookies properly to ensure they retain their chewy moist texture. Keep them at room temperature in an airtight container or Ziploc storage bag.
These cookies can be stored for up to 2 weeks, if they last that long. We're thinking we might get a little crazy with this recipe and use it as the basis for homemade ice cream sandwiches. They are freezable, for those of us who will make them in larger batches, so that already tells me, we are onto something.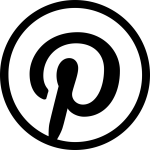 Ultimate Keto Double Chocolate Chip Cookies Will Blow Your Mind
Ultimate Keto Double Chocolate Chip Cookies
These Keto Double Chocolate Chip Cookies are a gooey fudgy treat. Some people (ok, me) have been known to eat these for breakfast, with coffee of course.
Instructions
Cover a baking sheet with parchment paper or silicone mat

Using a large mixing bowl or standing mixer, combine all ingredients through the baking soda. Mix on medium to medium high until well combined. Dough will appear thick and sticky.

Using a cookie scoop or tablespoon, fill the baking sheet with 16 even portions of cookie dough. (Depending on the size of your baking sheet you may have to bake the cookies in 2 rounds.)

Bake 8 to 10 minutes on middle rack.

Remove from oven and allow to cool for 2 minutes before transferring to a wire rack for further cooling.
Notes
These cookies will be somewhat 'cakey'. They remind me of a chocolate muffin top.

Store cookies in pre-portioned Ziploc bags or in an airtight container for up to a week.

Do not over-bake.
Nutrition Information Per Serving
Nutrition Facts
Ultimate Keto Double Chocolate Chip Cookies
Amount Per Serving (2 cookies)
Calories 292
Calories from Fat 216
% Daily Value*
Fat 24g37%
Carbohydrates 12g4%
Protein 14g28%
* Percent Daily Values are based on a 2000 calorie diet.