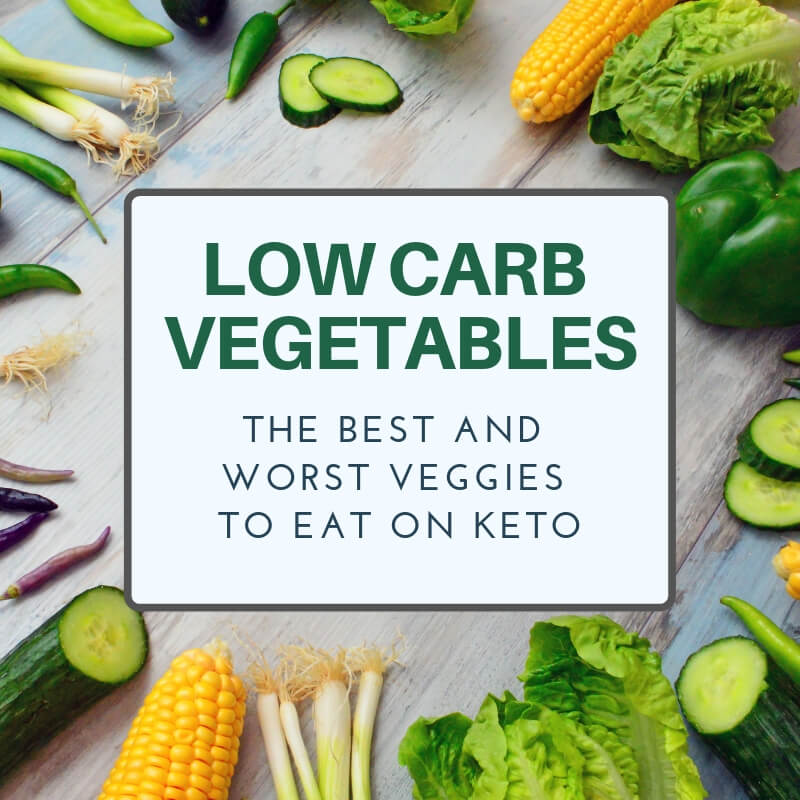 This Comprehensive Low Carb Vegetable List is the only one you'll ever need! It's searchable, sortable, and contains everything you need to make sensible vegetable choices on your ketogenic diet.
The Most Comprehensive Low-Carb Vegetable List Online
Well, we finally went ahead and did it.
After getting tired of jumping from website to website looking for the carb count in various vegetables, hoping they were keto friendly, we went ahead and created the most comprehensive low-carb vegetable list available anywhere.
There are well over 150 vegetables (and growing) on this list in super-fast searchable and sortable format. We've even included pictures to help you make sure you're buying the right veggie, and not getting duped into a high-carb lookalike!
To search for a vegetable, simply start typing the vegetable name in the search box below.
Note for phone users: please make sure your phone is in landscape mode for the table to display correctly.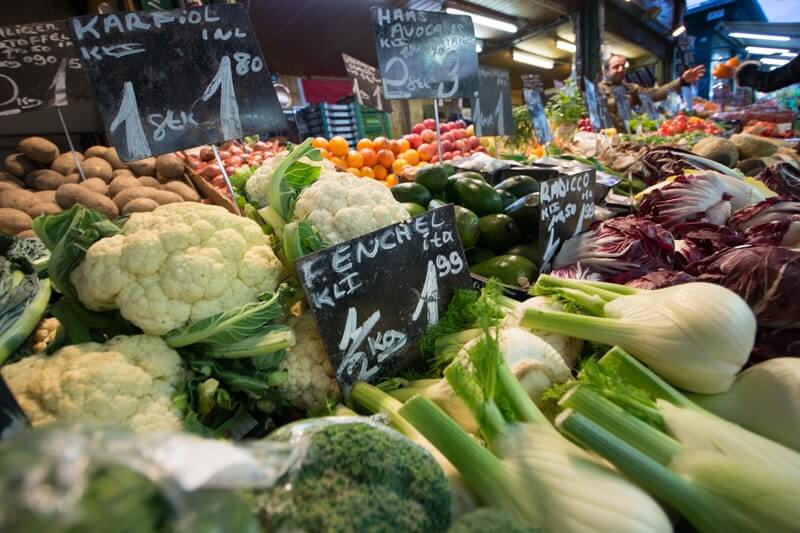 Shopping for keto-friendly vegetables while on a low-carb diet can be frustrating and time consuming. Use the table below to make your life a little easier!
Low Carb Vegetables - What's Included
We've tried to include as many vegetables as our readers would have a reasonable chance of finding in their grocery store, a specialty food store (such as an ethnic market), or online.
Some vegetables included on this list are technically fruits (in the botanical sense) – tomatoes, for example – but are considered vegetables in the culinary world, so we included them.
Some vegetables may be thought of as fruits but are technically vegetables -rhubarb, we're talking to you – so we included those too.
How To Calculate Net Carbs In Vegetables
Most nutrition labels list total carbs (which include fiber) in their carb count. But, on a keto diet, we're not as concerned about total carbs as we are about Net Carbs. This is because fiber is not digested by the body and is simply excreted as waste. Therefore, we need to subtract the fiber since it should not be counted toward your daily carb limit.
Here is how we calculated net carbs in our vegetable list:
Net Carbs = Totat Carbs – Fiber
Turn phone to "landscape mode" to view full table!
Low Carb Vegetables in Keto Recipes
Many of the keto recipes here at Ketowize draw heavily on this list of low carb vegetables so you'll be at no shortage here.
Looking for a new favorite veggie packed keto recipe that makes a great weeknight dinner? Try our Keto Egg Roll in a Bowl Recipe and find out what all of the hype is about.
Let Us Know What You Think
We want to hear from you!
Are missing your favorite vegetable on our Comprehensive Keto Vegetable List? Do you love this list but wish it had additional features? Let us know in the comments below. We love to hear from our readers and will respond right away.