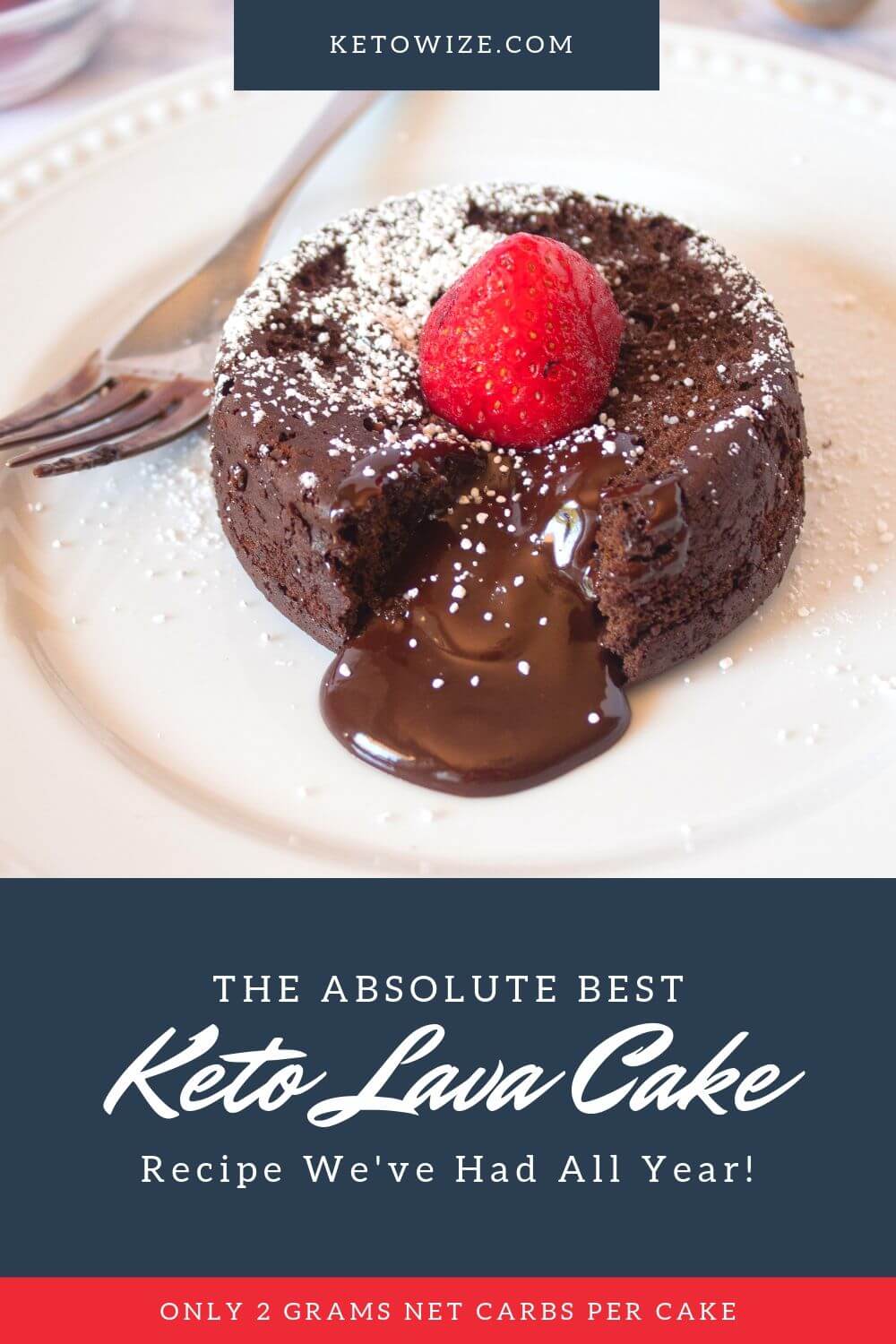 You may be just starting out on Keto or you may have already lost a ton of weight and are now just maintaining. I don't know YOUR Keto journey, but I do know THE Keto journey.
It usually starts out great but often gets derailed by a pan of brownies or a bag of Oreo's. It's almost always our sweet tooth that gets us. The next thing you know, you're kicked out of ketosis and working your butt off to get back in so you can start losing again.
This is one of the main reasons why I have been focusing on desserts here at Ketowize. I know they are the downfall of many Keto dieters (this one included), and the reason why so many of us fall off the wagon so frequently.
The BEST Keto Lava Cake Recipe I've Ever Made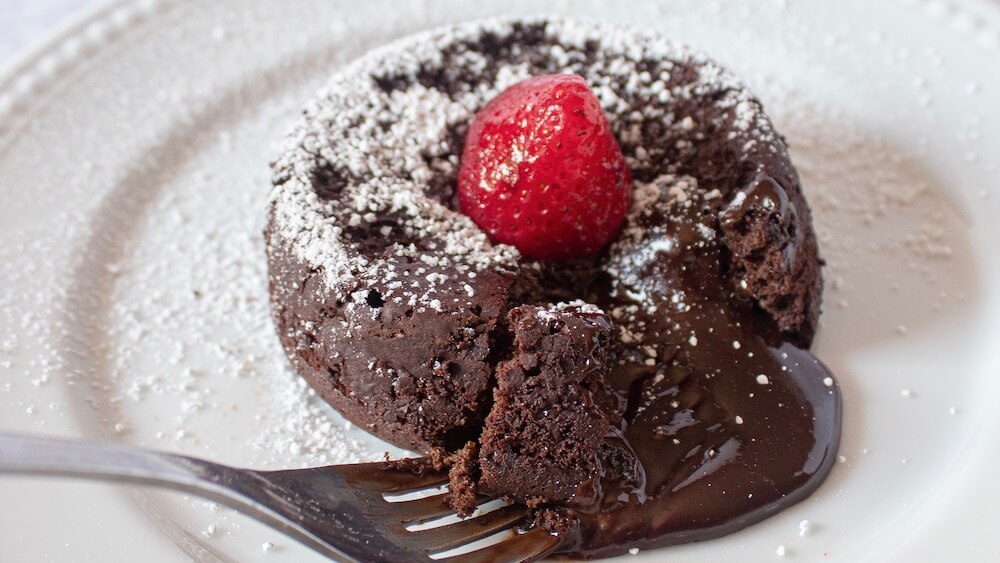 I've loved delicious lava cakes long before I had even heard of the Keto diet. There is just something so decadent about that rich, moist chocolate cake filled with ooey, gooey lava that pours out on your first bite.
Besides my own children, it really is one of my favorite things on the planet.
And surprisingly, adapting my favorite lava cake recipe to a low carb version wasn't too terribly difficult.
Sure, it took some trial and error, but the results are out of this world delicious.
Simple Ingredients Make A Delicious Keto Lava Cake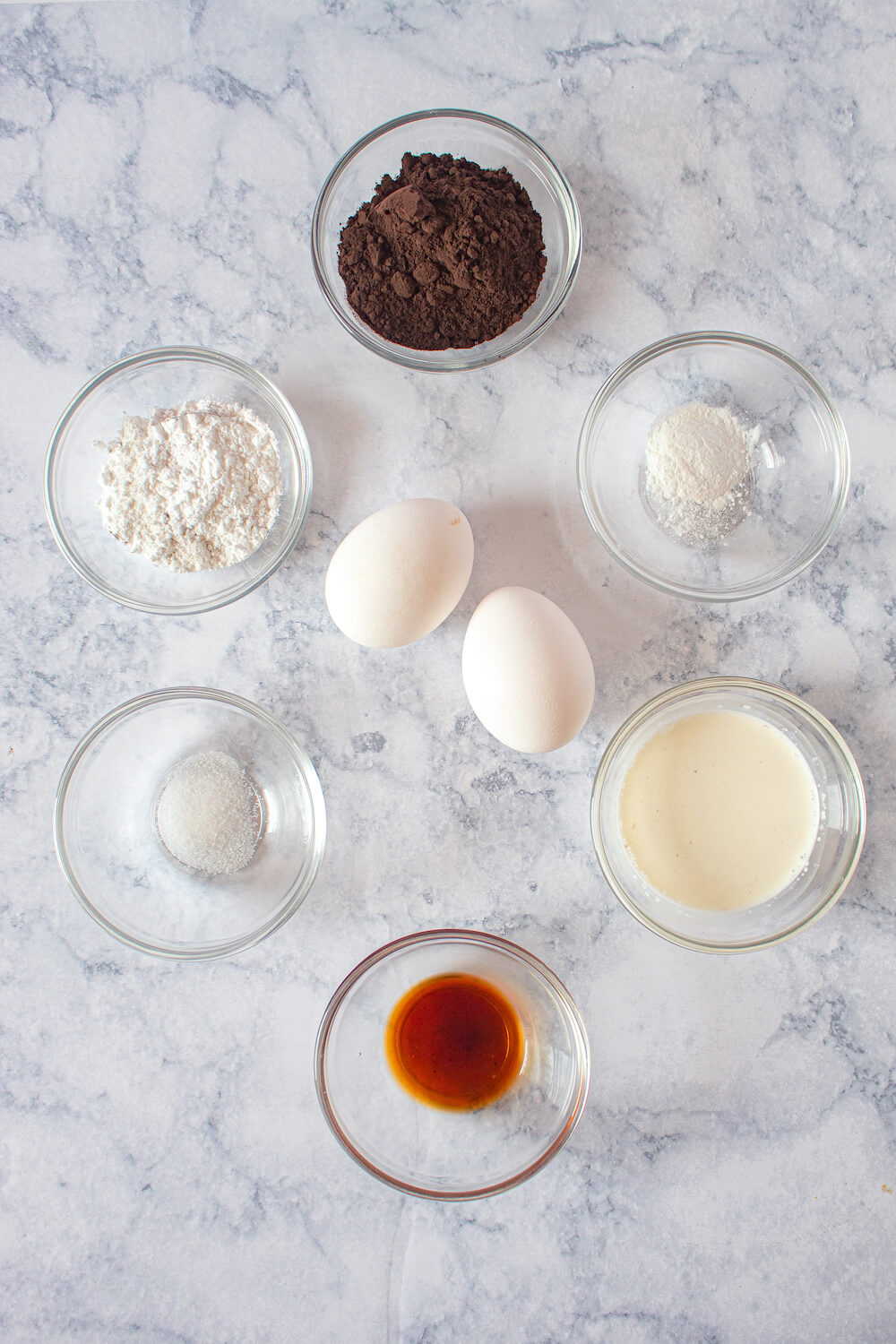 The key to making our lava cake recipe actually low carb (there's only 2 grams of net carbs per cake in our version) came from two important changes.
First, this is a flourless Keto lava cake recipe so there are no flours (including coconut or almond flour) anywhere to be found in here. We've tried a few versions with almond flour and found they just didn't taste at all like the real thing.
So, we took a cue from our Ultimate Double Chocolate Chip Cookie recipe – it is completely flourless as well – and skipped the flour completely.
The other major switch comes from swapping out the sugar with an erythritol-based sweetener. We always like to opt for Swerve Confectioner's blend as we've found it works superbly for baking.
Mixing The Ingredients - You'll Want To Do It Right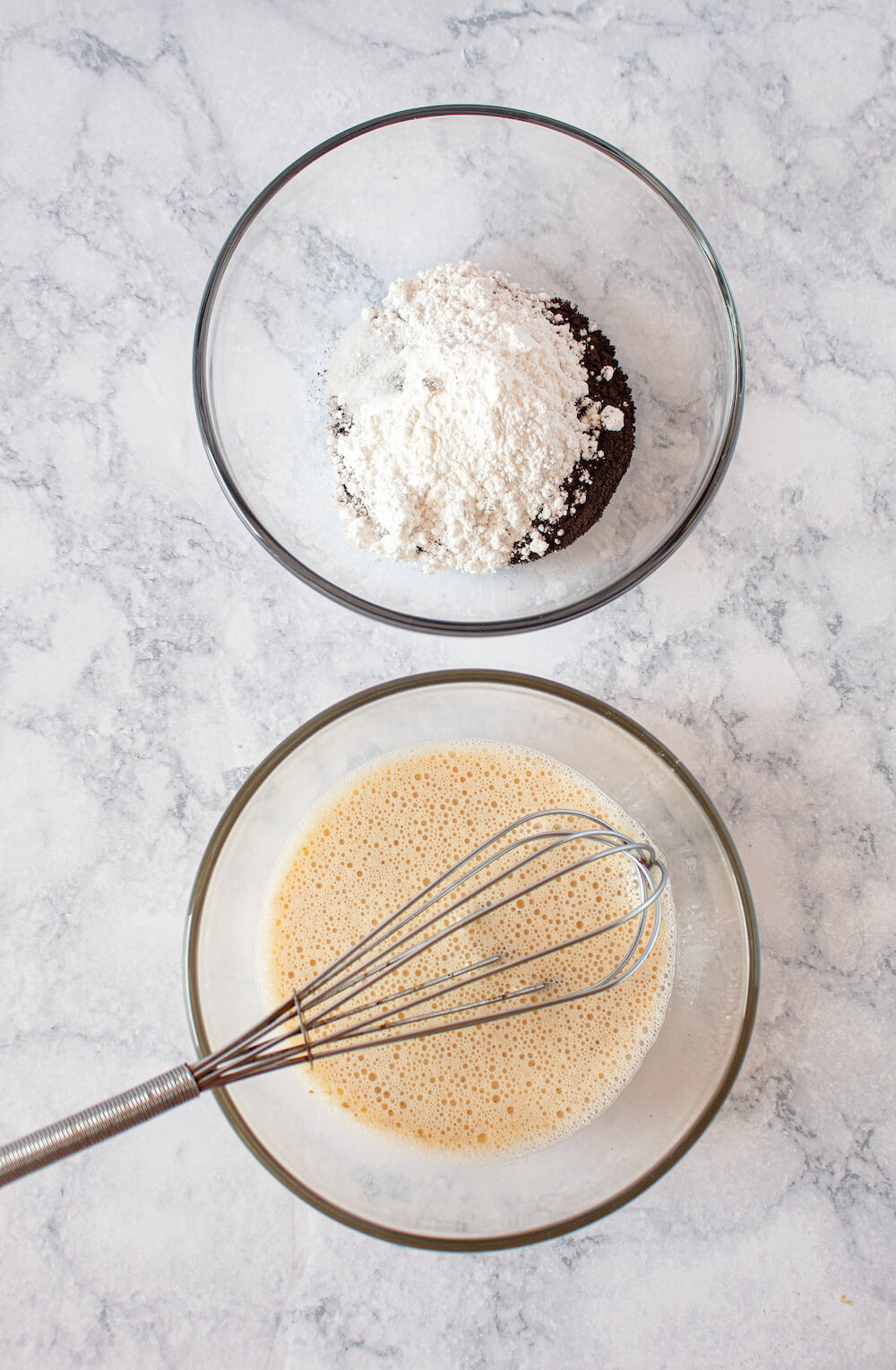 This is a really simple recipe but it's easy to screw up if you don't follow this step.
Begin by mixing all of the dry ingredients (cocoa powder, powdered Swerve, baking powder, and salt) together with a fork to remove the lumps and incorporate them completely. Many people skip this part and wonder why their lava cakes turn out subpar.
In a separate bowl, beat the eggs with a whisk or electric mixer and then add the heavy cream and pure vanilla extract and mix until combined.
Next, combine the wet and dry ingredients together and mix until smooth before splitting the mixture between two greased ramekins or other small glass baking dishes.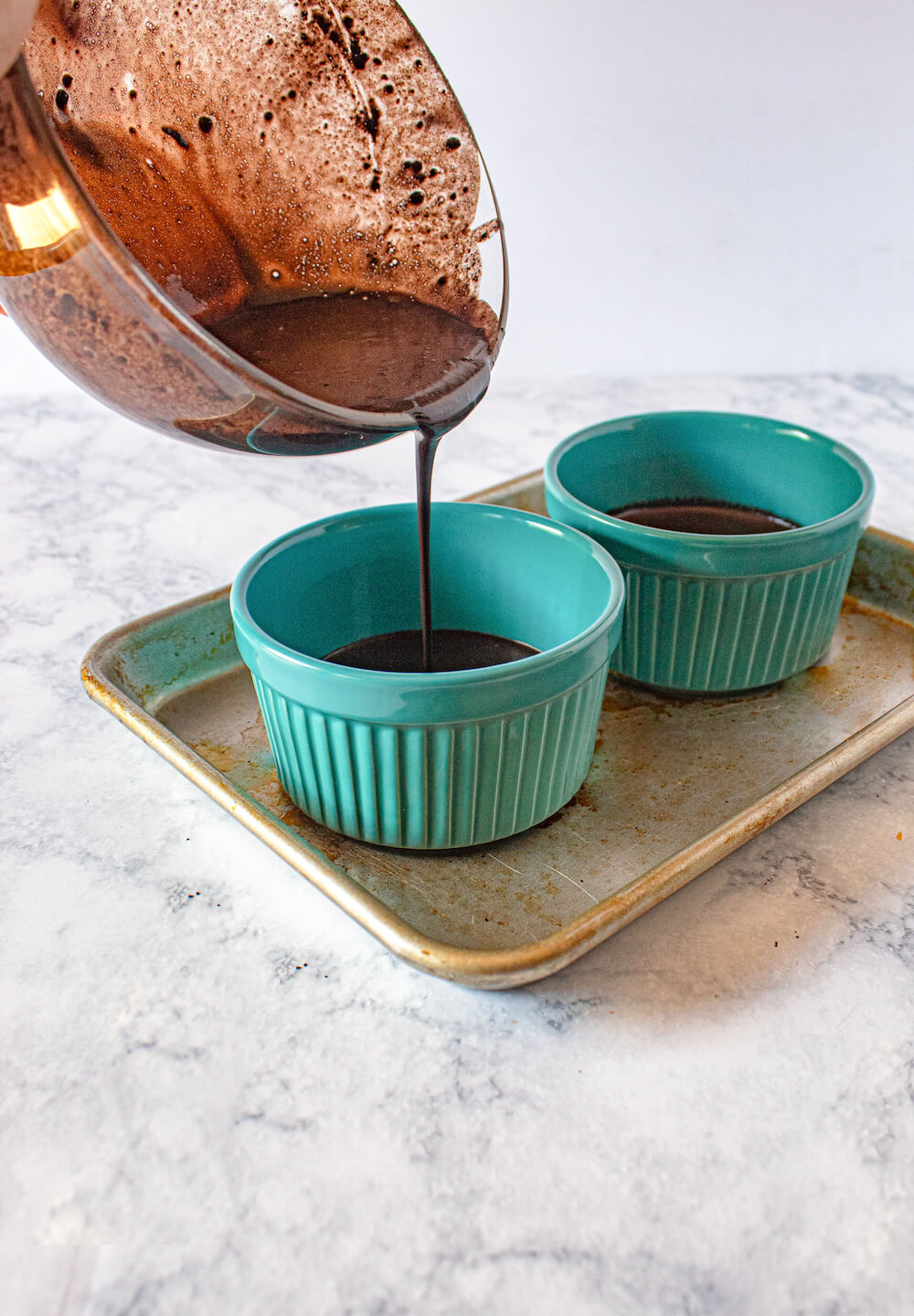 A Few Notes On Cocoa Powder
First and foremost, cocoa powder IS NOT the same as cocoa mix. You will find real cocoa powder in the bulk section, baking aisle, or organic section of the store or at your favorite online retailer. But, knowing this information is only the beginning.
Choosing the right unsweetened cocoa powder can make a big difference in the richness of your Keto lava cakes. Plus there are many added health benefits to using a high quality cocoa powder that you may not know about.
Cocoa Powder is Rich in Polyphenols. These are naturally occurring antioxidants linked to many health benefits, including reduced inflammation, better blood flow, lower blood pressure, and improved blood sugar and cholesterol levels.
Tip: You can easily determine the quality of a cocoa powder by comparing its fat content, located on the nutrition label.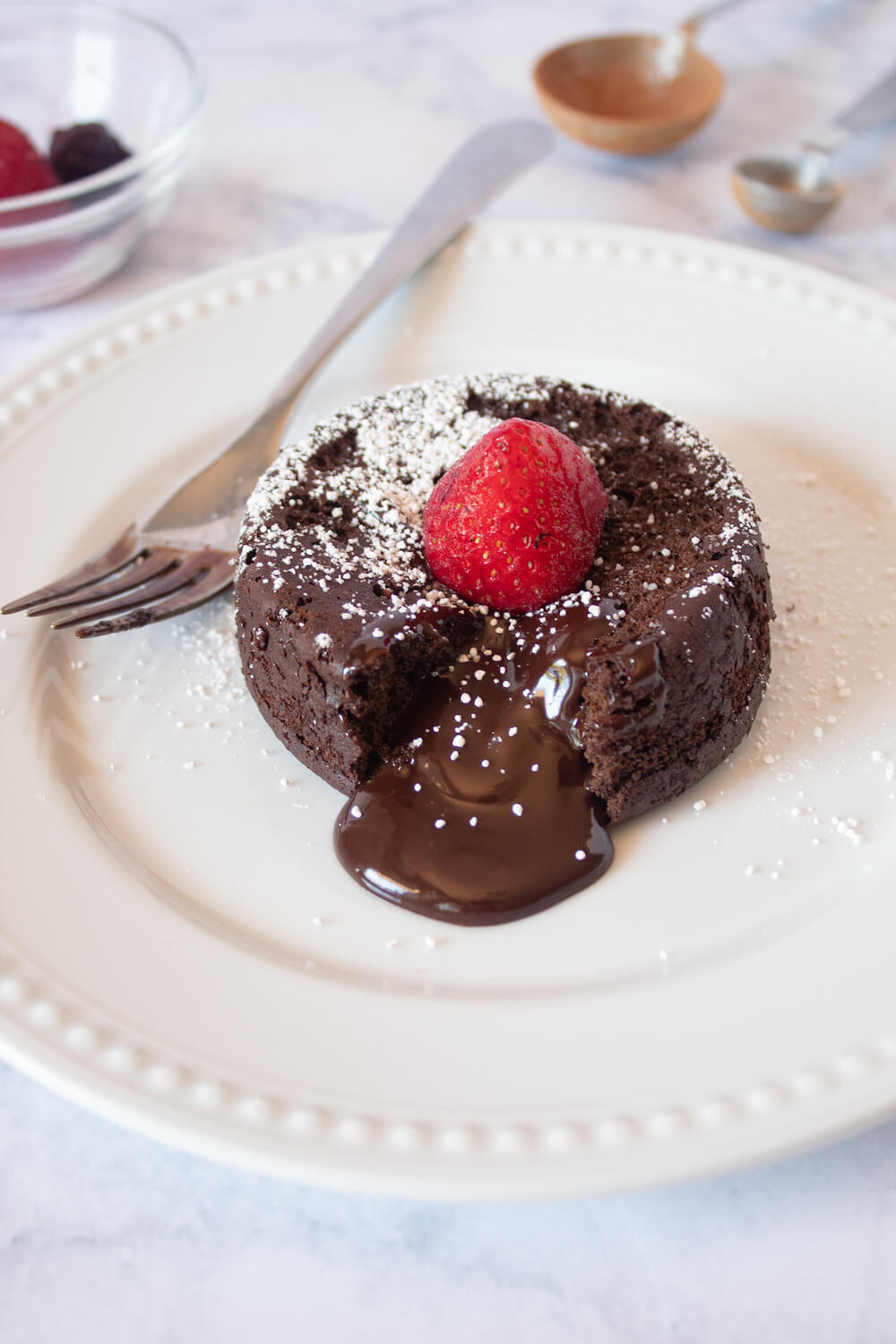 Dutch Process or Natural Process? What's the difference and why does it matter? You'll generally find cocoa powder labeled as dutch or natural process in the store. And, while it may sometimes be a personal preference, there are some key things you should know to help you make an informed decision.
When baking, the type of cocoa powder does matter, because the acidity of the cocoa powder could be the only thing activating the leavening agent in the recipe.
For example, if the recipe calls for baking soda, natural cocoa powder is probably fine and possibly even necessary, because the acidity in the cocoa powder helps activate the baking soda. If the recipe calls for baking powder, then you'll be able to opt for Dutch-processed cocoa powder.
Tip: For recipes that are not specific, locate the leavening agents. Baking powder means you get to go Dutch–if you want!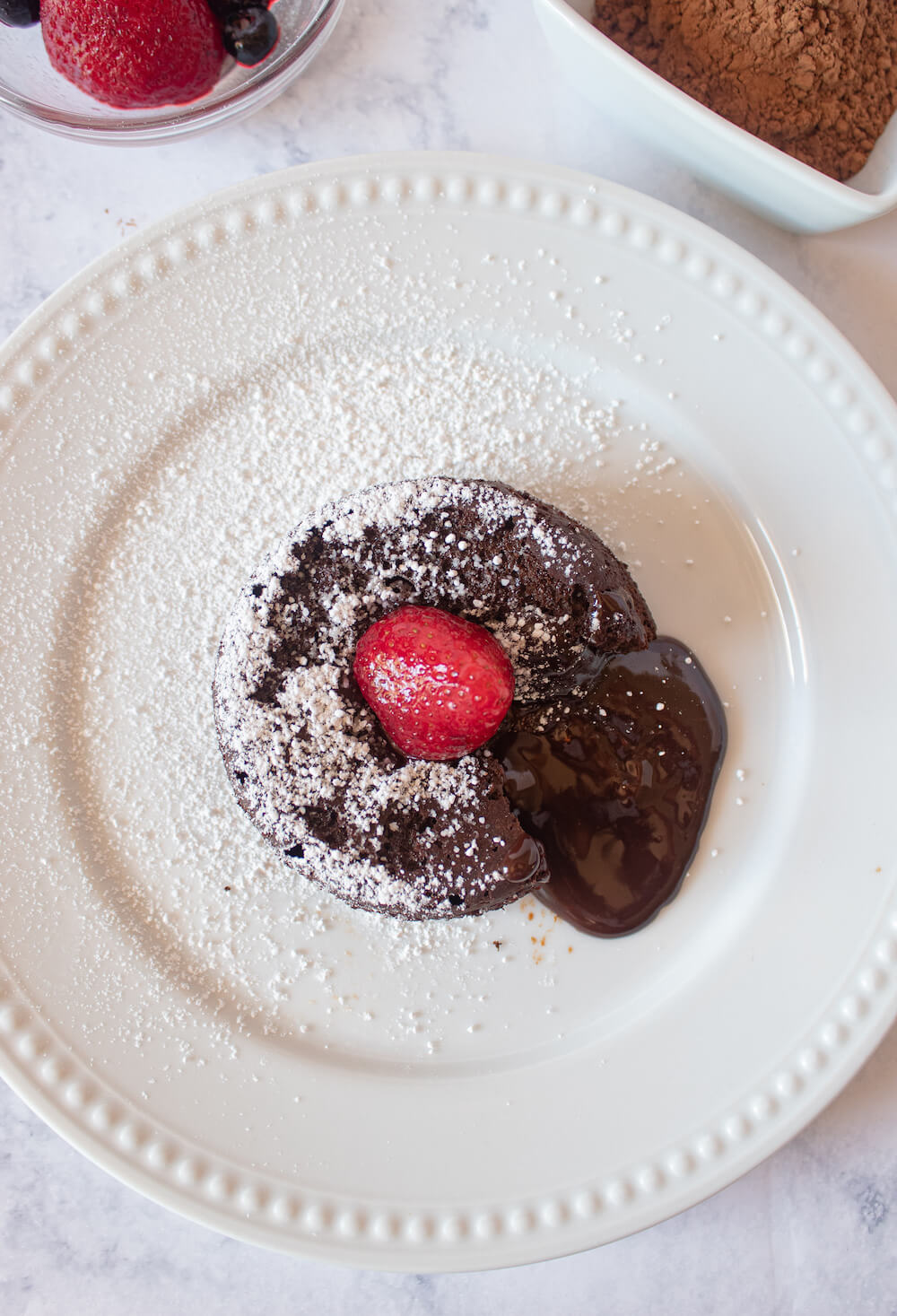 Did you make this delicious Keto lava cake recipe? If so, let us know in the comments below. Have a question? Ask in the comments and we'll reply right away.
And remember, your keto diet should not be boring!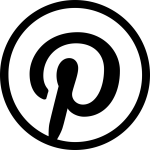 This Keto Lava Cake Recipe Is The Best We've Had All Year
The Best Keto Lava Cake Recipe
This super-easy Keto Lava Cake Recipe, with its rich, moist, and chocolatey cake and gooey lava center truly is the stuff low carb dreams are made of.
Instructions
Mix together all dry ingredients with a fork to remove lumps.

In a separate bowl, beat eggs.

Add heavy cream and vanilla and whisk to combine.

Combine wet and dry ingredients together stirring until well-combined and smooth.

Divide the batter between the two prepared dishes.

Bake in oven on middle rack for 10-15 minutes.

Remove and serve immediately.
Notes
Do not overcook. Jiggly cake means lots of gooey lava!

Run a butter knife around the edge of the cake to loosen from the dish, before tipping the lava cake onto a plate...This may take some practice.
This batter can be made and stored in the refrigerator for up to 24 hours tightly covered with plastic wrap.
Nutrition Information Per Serving
Nutrition Facts
The Best Keto Lava Cake Recipe
Amount Per Serving (1 cake)
Calories 148
Calories from Fat 99
% Daily Value*
Fat 11g17%
Carbohydrates 6g2%
Protein 8g16%
* Percent Daily Values are based on a 2000 calorie diet.