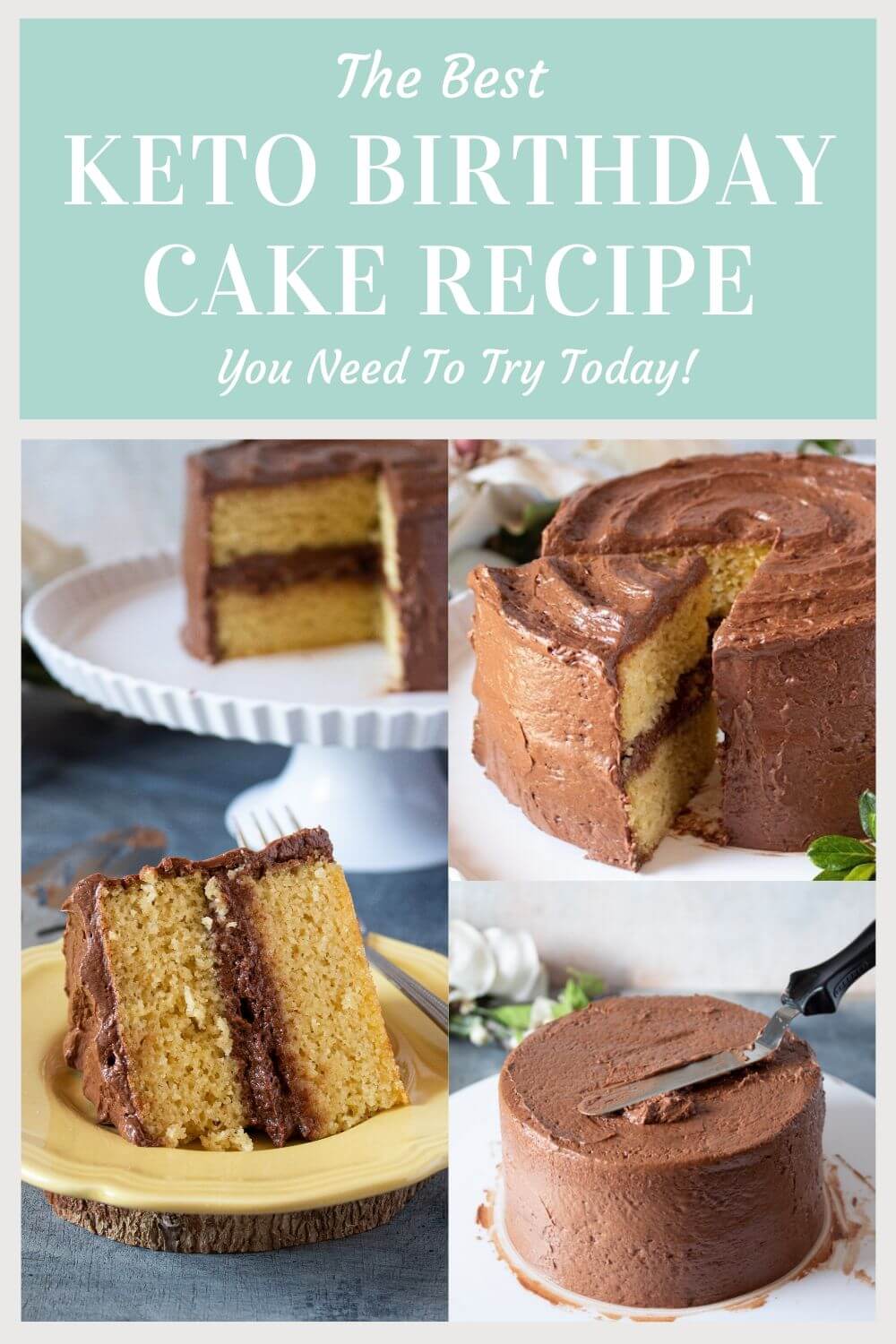 Holidays are a tricky time when you're trying to stick to any diet, but I've got to think they're hardest for low carb and Keto dieters.
I mean, almost every holiday (save for something like Veteran's Day) is celebrated with copious amounts of sugar. Think about it. Valentine's Day has the chocolates, Easter has the Peeps, Halloween is all about candy, and birthdays are just not birthdays without birthday cake.
And while today's recipe may not help you with the upcoming barrage of Valentine's chocolates, we've definitely got you covered when it comes to Keto birthday cake.
Keto Birthday Cake vs Traditional Boxed Cake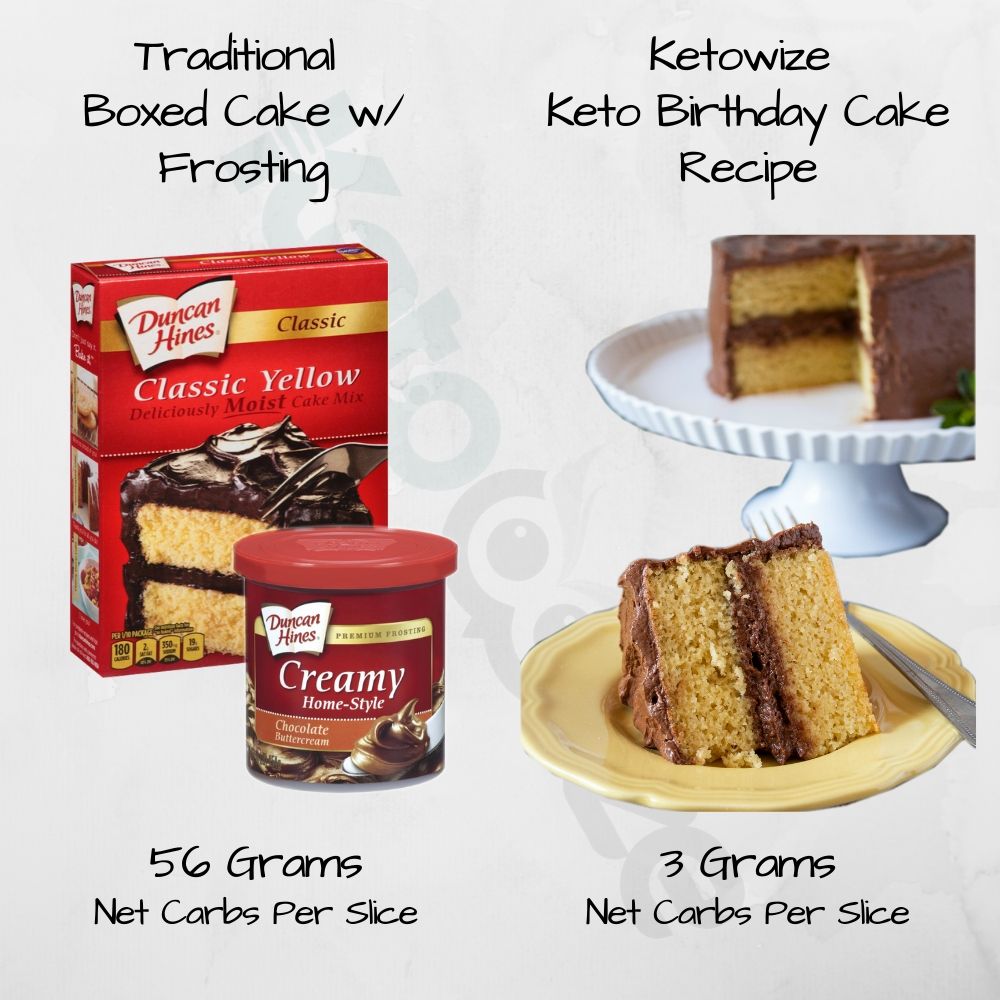 Okay, so I didn't actually think that traditional Betty Crocker or Duncan Hines cake would be at all Keto-friendly. I mean, the frosting is pretty much all sugar, right? But I had no idea how bad it would actually be.
And the crazy part? The CAKE actually has a HIGHER carb count than the frosting.
When I saw that a slice of Duncan Hines Yellow Cake has 34 grams of net carbs per slice, plus another 22 grams of net carbs in one serving of frosting, I knew I needed to create a Keto birthday cake recipe that both tasted delicious and was still super low in carbs.
My low carb birthday cake comes in at only 3 grams of net carb per slice…and that includes the frosting.
Compare that to the 56 grams of net carbs in boxed cake and you can see why this Keto birthday cake is a true winner.
Plus, the taste is absolutely out of this world. You won't miss that old, classic boxed cake that is nothing but sugar, flour, and air.
This gluten-free birthday cake recipe is so much more moist and flavorful than anything you can get at the store.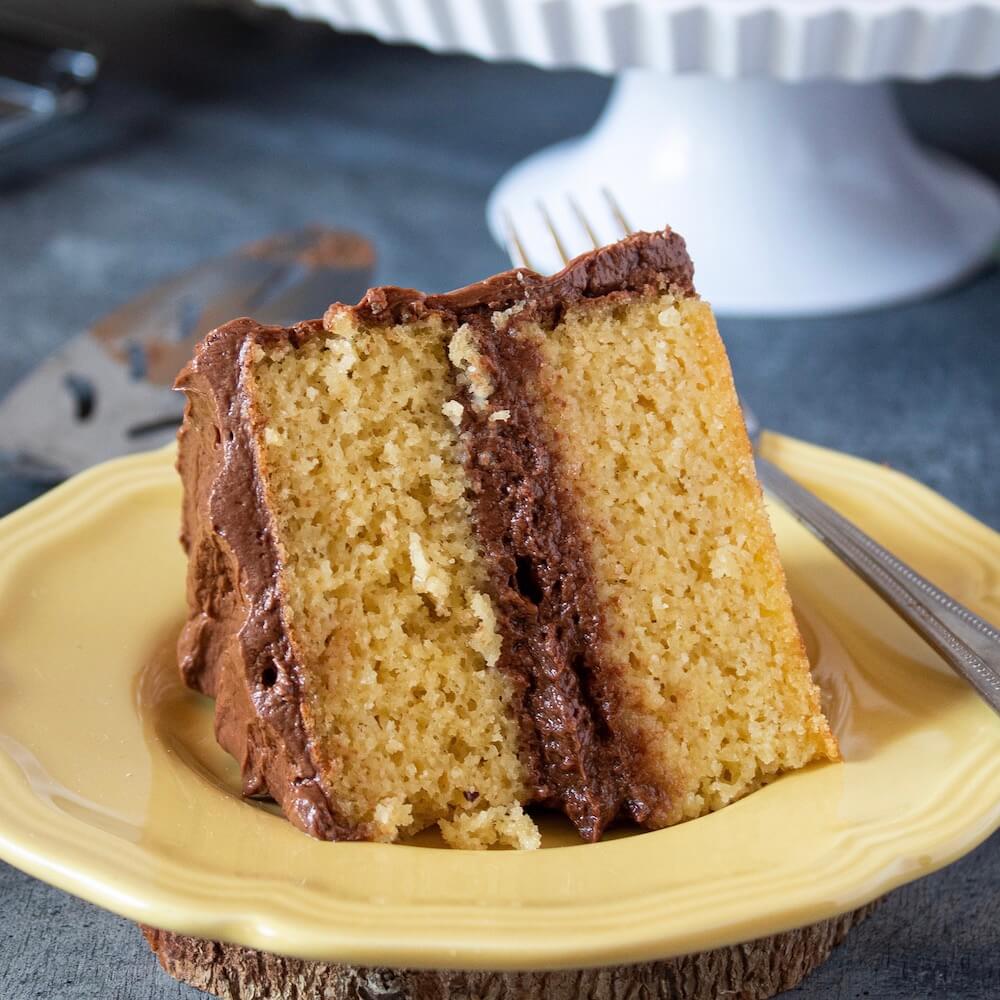 Ingredients In our Low Carb Keto Birthday Cake Recipe
When coming up with this Keto birthday cake recipe, I tried to keep it as simple as possible while still creating a fantastic cake.
We tried several variations before settling on this recipe. Some called for using multiple kinds of flour (often almond and coconut) but we found this extra level of complexity didn't really improve the flavor or texture of the low carb birthday cake.
We also tried different brands and textures of sweetener, but in the end, we found we had the best results using powdered Swerve as the primary sweetener in both the cake and the frosting.
If you've been following us for any length of time, you will notice that we use powdered Swerve in most of our Keto cookie and Keto cake recipes.
Everything else should look pretty straight forward if you've done much baking. Here is the list of ingredients you will need to make a delicious Keto birthday cake:
Eggs
Powdered Sweetener <- We used Swerve
Heavy Cream
Butter
Pure Vanilla Extract
Almond Flour
Baking Powder
Salt
Again, this should all look pretty familiar if you've done much baking. If not, never fear, we'll walk you through the entire process below.
How To Make A Keto Birthday Cake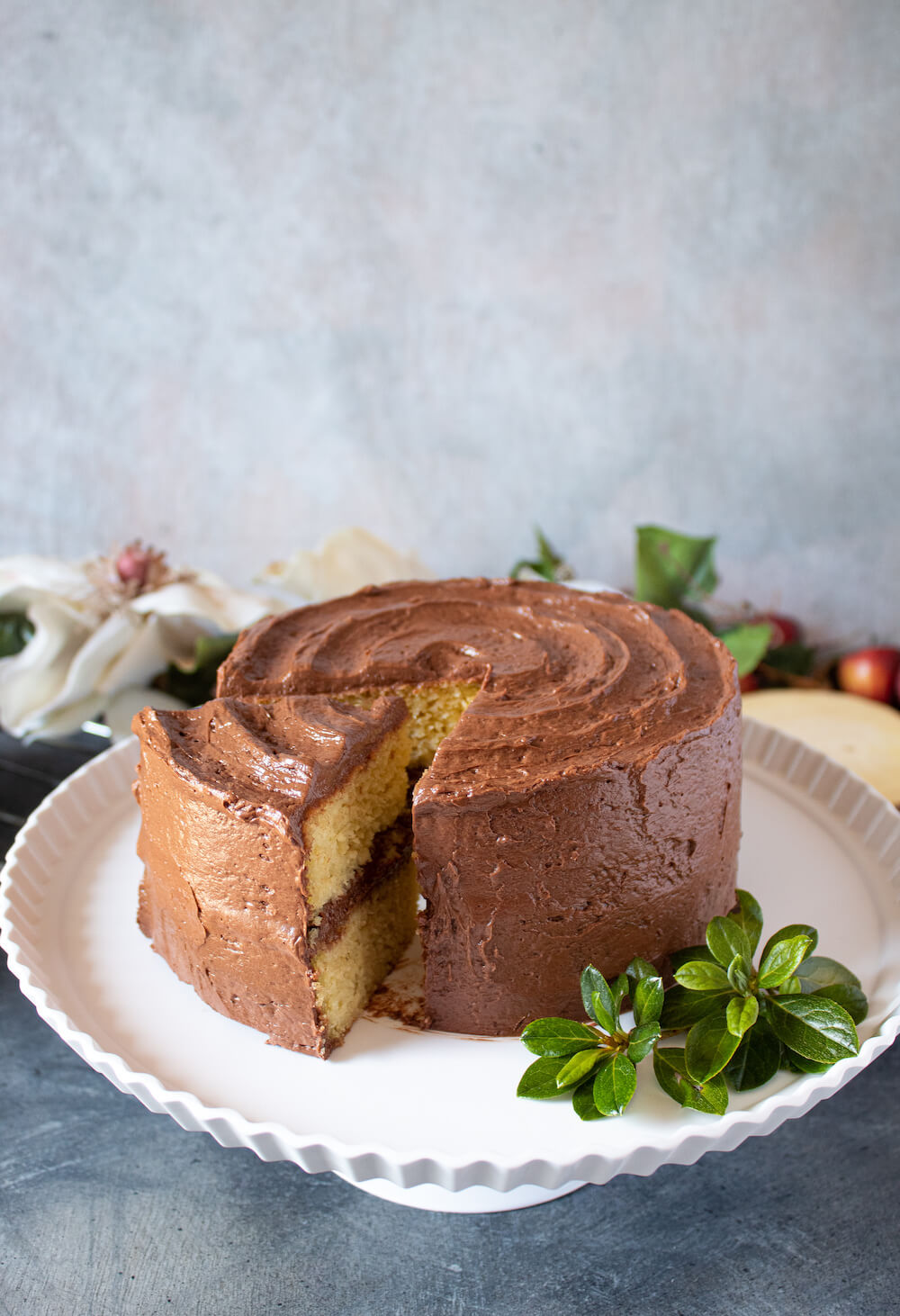 For many of us, the idea of a low carb cake that actually tastes good sounds a bit like alchemy.
But really it shouldn't seem too strange. In fact, smart bakers have been employing many of our tips for quite a long time (check out this post we recently came across on the front page of Reddit).
Yep, increasing the eggs, adding milk (or cream) instead of water, and replacing the oil with butter are all ways to take a boring boxed cake up about a hundred notches.
And if you look at our recipe, you can see we include all of those awesome baking tips and more!
Okay, let's do this!
You'll start by preheating the oven to 350 degrees F.
While you're waiting for your oven to warm up, line the bottom of two round 8-inch cake pans with parchment paper. Don't skip this step as it makes the cakes a breeze to get out of the pans.
Next, butter the sides of the pans to prevent the cakes from sticking.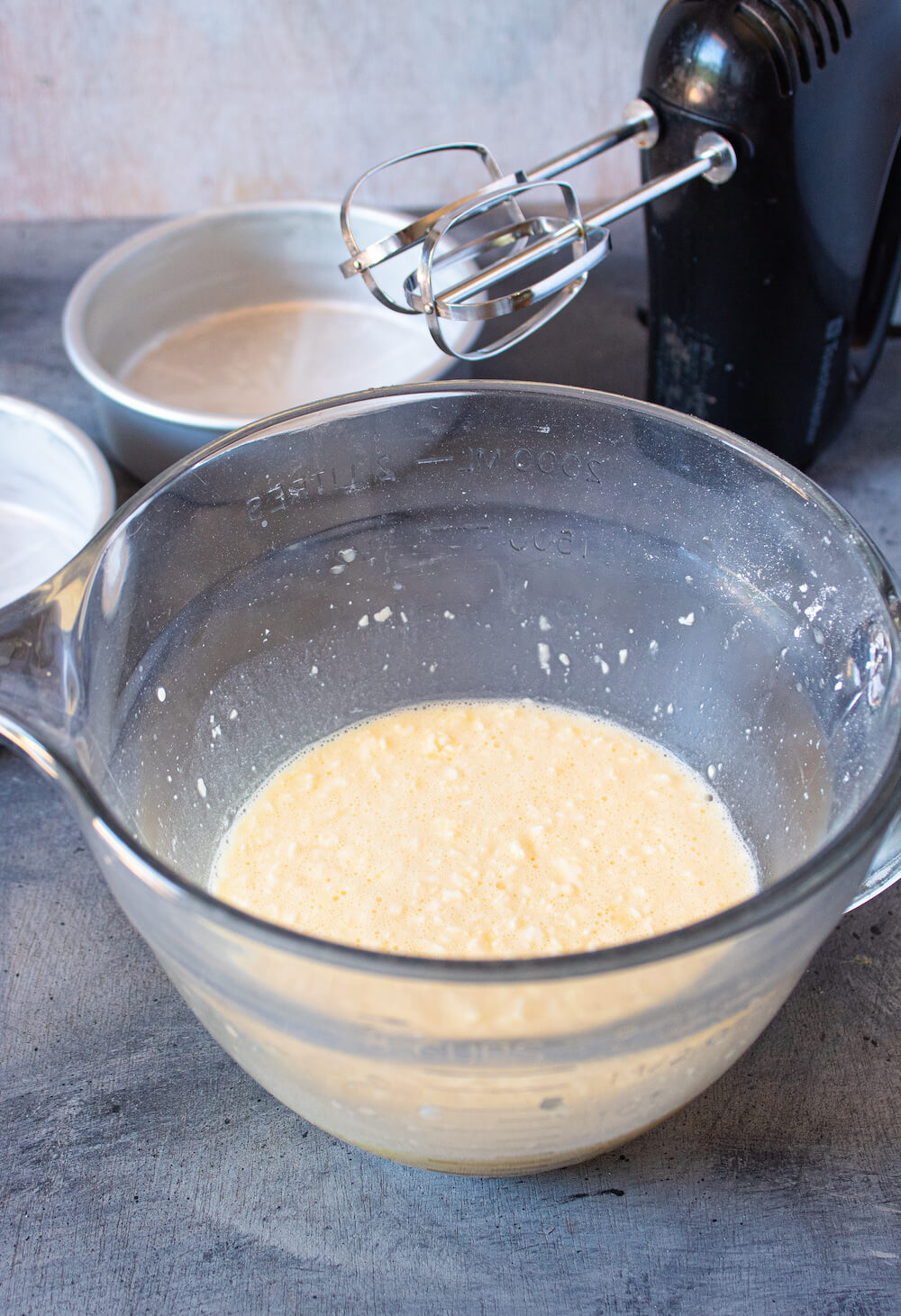 Now, if you have a KitchenAid stand mixer it's time to get it out. If not, a large mixing bowl with a hand mixer will do the trick.
Begin by mixing the wet ingredients (eggs, cream, butter, and vanilla) with the powdered sweetener.
Next, add in the rest of the dry ingredients (almond flour, baking powder, and salt). Continue mixing until the batter is nice and smooth. We recommend scraping down the sides halfway through with a rubber spatula to make sure everything gets incorporated properly.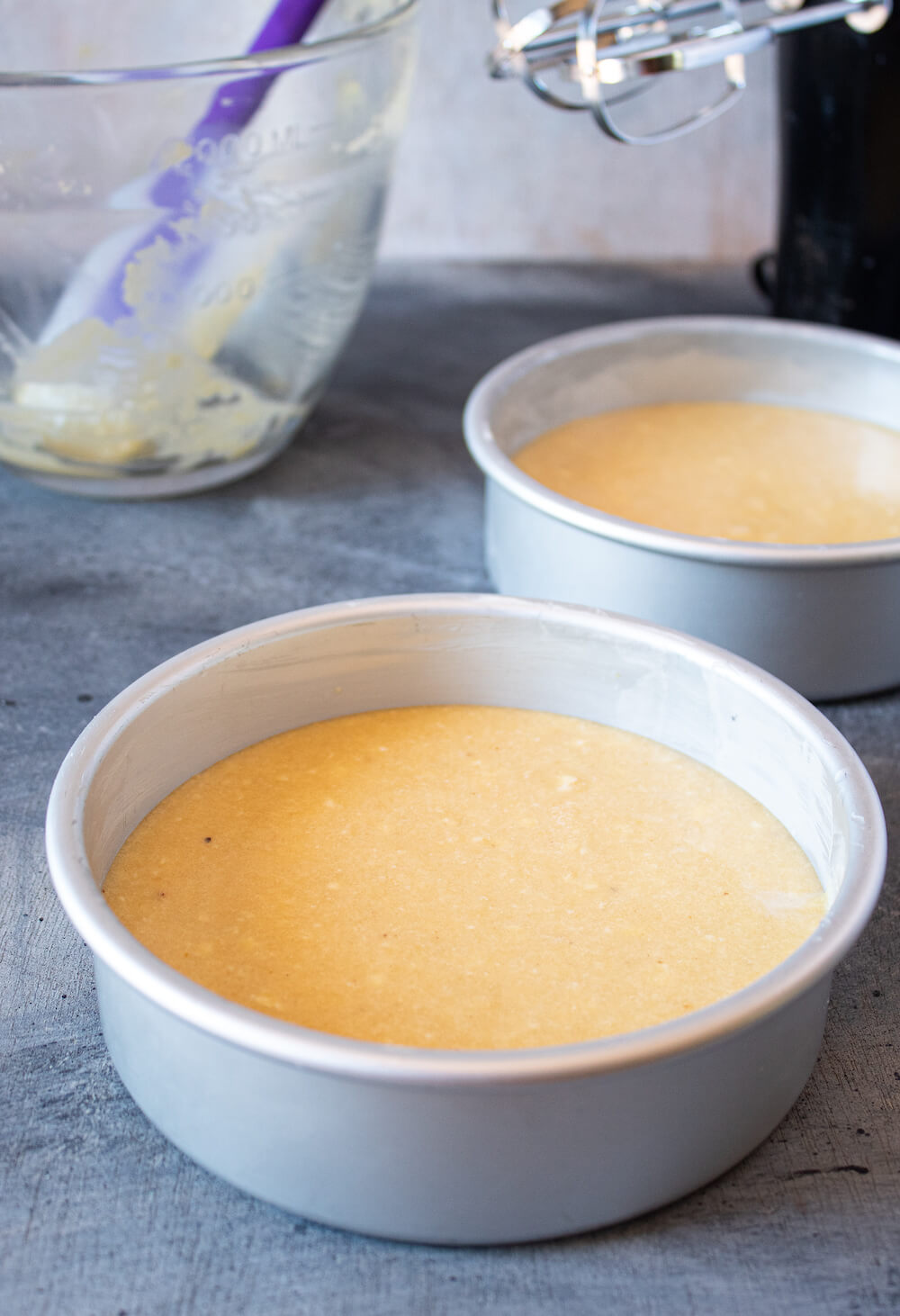 Alright, you've just made a super low-carb Keto birthday cake batter. Go ahead and pat yourself on the back. You know you deserve it.
And if you're not squeamish about raw eggs, go ahead and taste the batter. We promise we won't tell your mom.
Divide the batter between your two parchment paper-lined and greased pans.
Bake the cakes in the center of your preheated oven for 15-20 minutes. Test the doneness of the cakes by inserting a toothpick or butter knife into the center of each cake. You'll know the cakes are done if the toothpick or knife comes out clean.
Our Easy Low Carb Keto Chocolate Frosting
How good would a Keto birthday cake recipe be if we didn't provide you with a delicious Keto chocolate frosting recipe as well?
And this low carb frosting is so easy, there's no need to make it ahead of time. In fact, you can make it while the cakes are cooling.
Simply beat together the butter, sweetener, cream, cocoa powder, and vanilla until smooth.
Pretty easy, right?
Assemble Your Sugar-Free Birthday Cake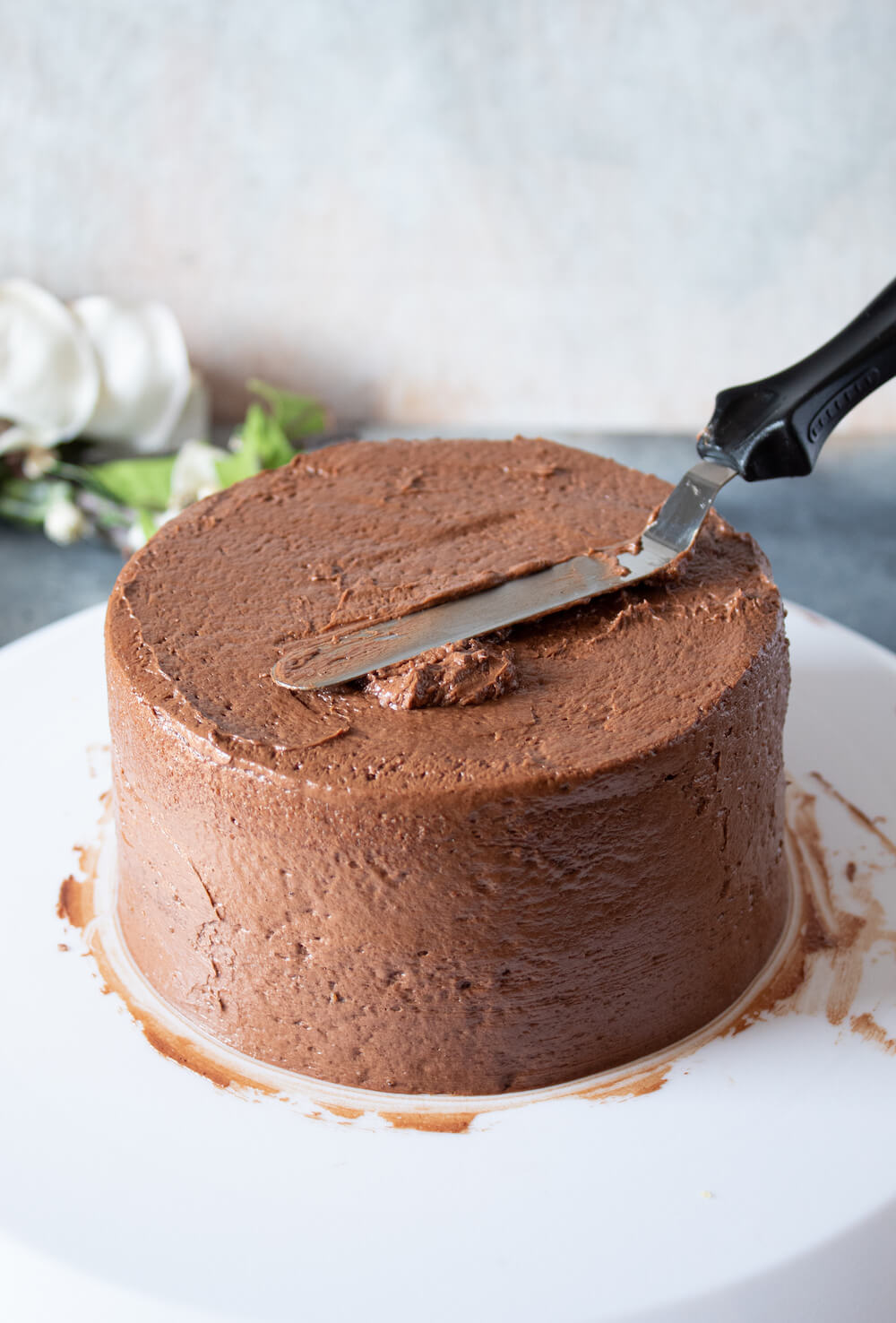 Assembling this Keto birthday cake is pretty straight forward, but if you've never done it before, we have you covered with a few tips and tricks.
Pro Tip: It's important to let the cakes cool completely before attempting to frost.
Lay the first cake top side down with the flat side up. Spread approximately ⅓ of the frosting on the top of this cake. Then place the second cake flat side down on top of the frosting.
Using a cake icing spatula, spread the remaining frosting on the top and sides.
Trust me, it's super easy!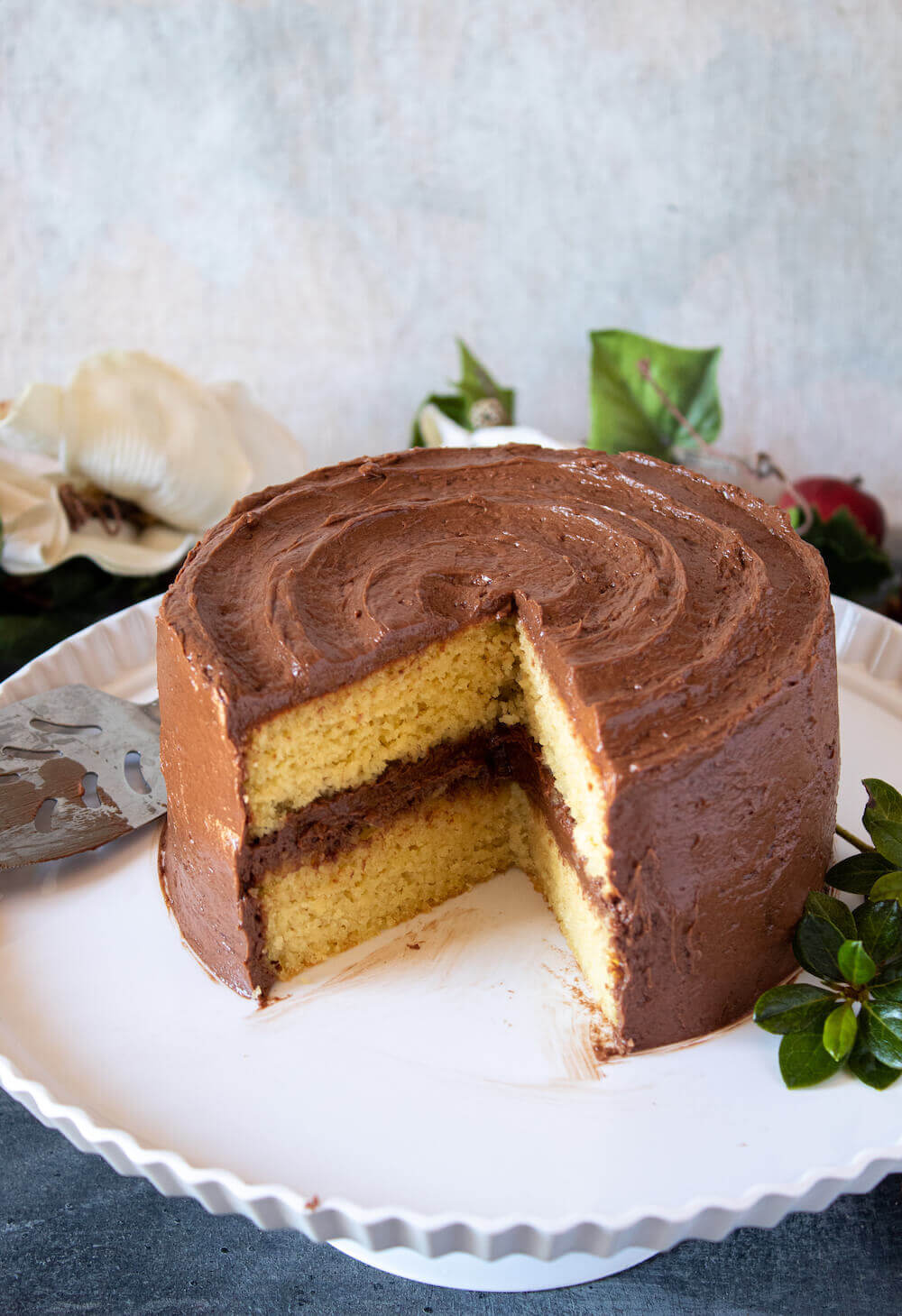 Did you make these Keto Keto birthday cake recipe? If so, let us know in the comments below. Have a question? Ask in the comments and we'll reply right away.
And remember, your Keto diet should not be boring!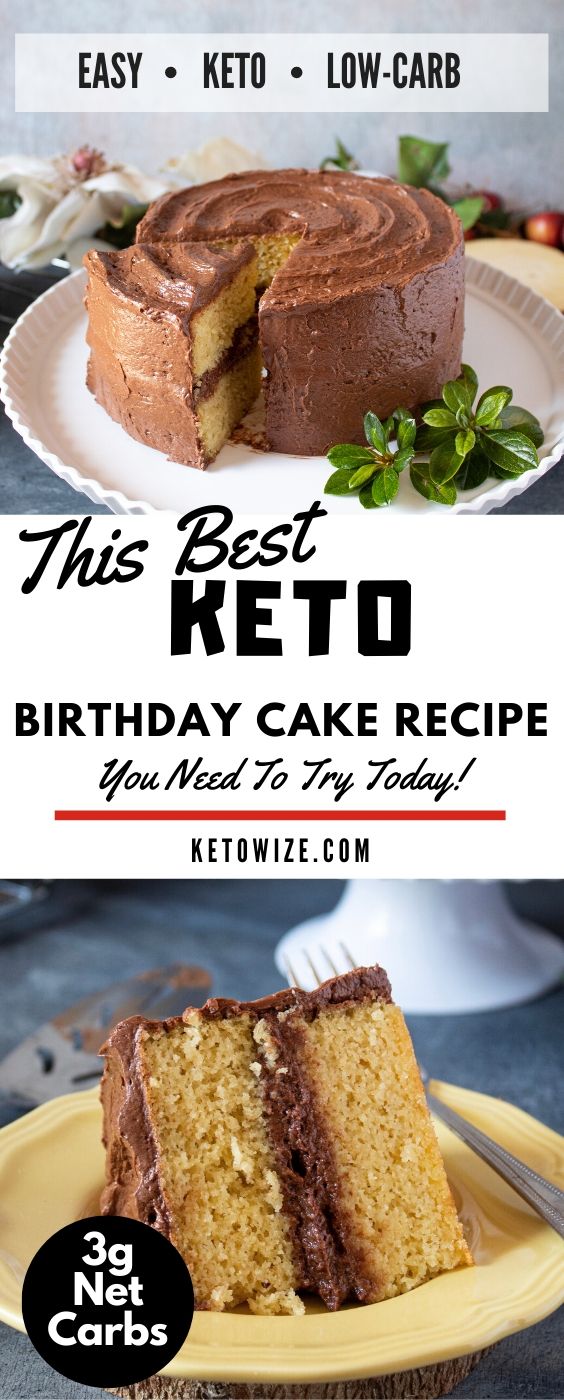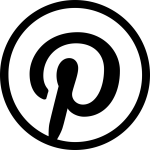 The Best Keto Birthday Cake Recipe You Need To Try
The Best Keto Birthday Cake Recipe
Our rich and moist Keto birthday cake recipe tastes so much like the real thing, no one will believe it's low carb. Plus, it's so easy to make. This cake is perfect for birthday parties or even a weeknight dessert.
Instructions
Making The Cake
Next, add the almond flour, baking powder, and salt. Mix until batter is smooth, scraping down the sides halfway through with a rubber spatula.

Divide the batter between the pans and bake for 15-20 minutes or until a toothpick inserted into the center of the cakes comes out clean.

Remove cakes from the oven and let cool for 10 minutes before the cakes from the pans. Let the cakes cool for 30 minutes to an hour on a wire rack.
Making The Frosting
While cakes are cooling, make the frosting. Beat together the butter, sweetener, cream, cocoa powder, and vanilla until smooth.
Assembling The Keto Birthday Cake
After cakes have cooled to room temperature, frost between the layers with ⅓ of the frosting. Use the remaining frosting to cover the top and sides.
Nutrition Information Per Serving
Nutrition Facts
The Best Keto Birthday Cake Recipe
Amount Per Serving (1 slice)
Calories 392
Calories from Fat 342
% Daily Value*
Fat 38g58%
Carbohydrates 7g2%
Protein 9g18%
* Percent Daily Values are based on a 2000 calorie diet.