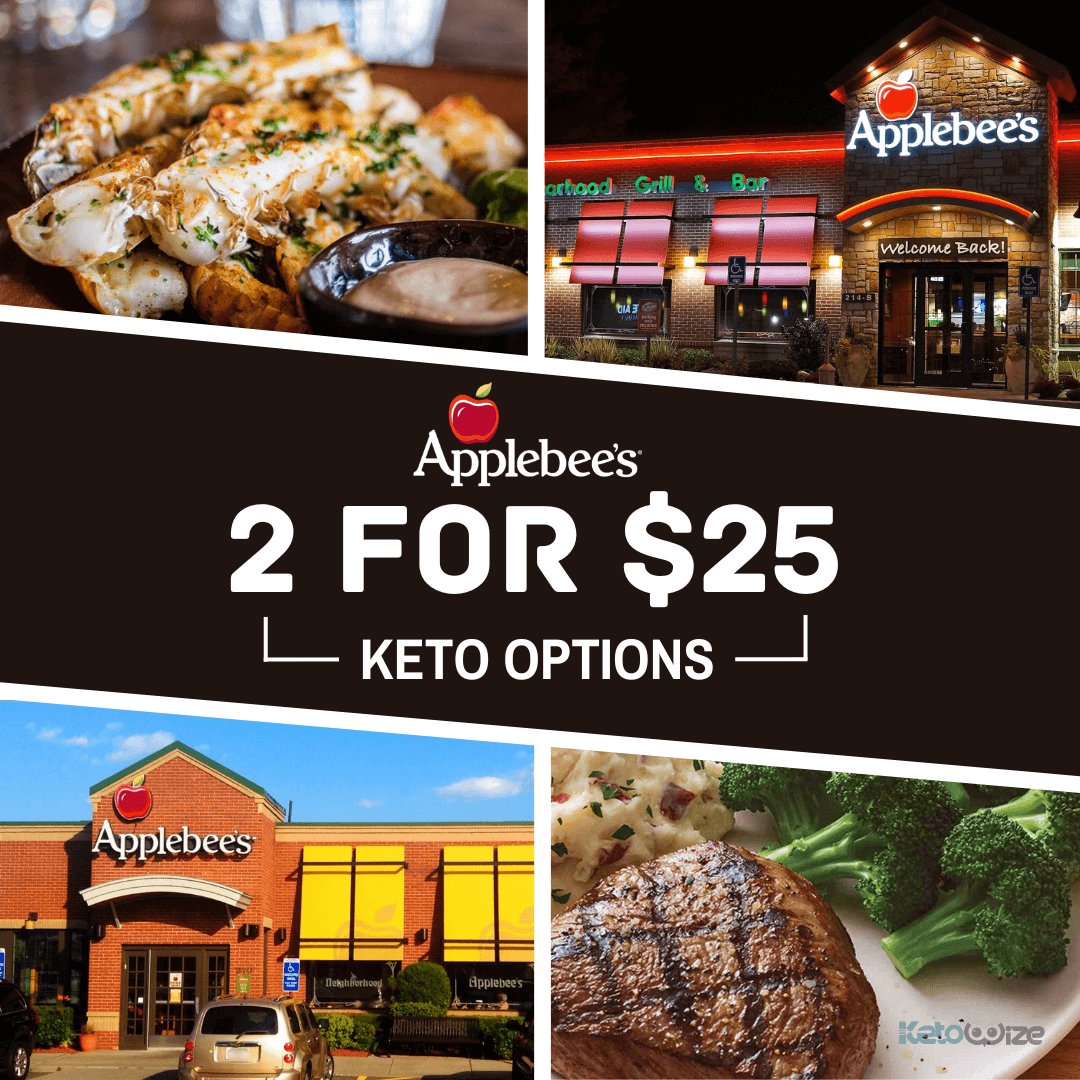 Hey there, keto warriors! I've got some juicy news for you that's going to make your low-carb journey a whole lot tastier. Applebee's fan-favorite 2 for $25 deal is back for 2023, and get this – it now includes steak.
You can get two full-sized entrees and an appetizer to share, all for 25 bucks. Talk about the perfect excuse for a much-deserved date night with a keto-friendly meal!
You might be thinking, "But Scott, those delicious wings and lip-smacking appetizers are going to bust my daily carbohydrate budget faster than a kid in a candy store!" I hear you, and I've got your back. There are ways to navigate that tempting menu, and I promise, you won't have to sacrifice flavor or satisfaction.
With a bit of ingenuity and a dash of Ketowize seasoned advice, you'll find plenty of Applebee's 2 for $25 Keto options to keep you completely satisfied.
What NOT To Order At Applebee's When You're On A Keto Diet
Now, before we get too excited, let's be real for a moment. We all know that the Applebee's menu is often a tantalizing temptation of happy hour deals, scrumptiously sugary cocktails, and mammoth meal portions that would make even a carb-lover blush.
If you're on the keto path, there are a few key culprits on the menu that you'll want to steer clear of. These items may look heavenly, but they're loaded with hidden carbs that can knock your ketogenic diet out of whack faster than you can say "sugar crash."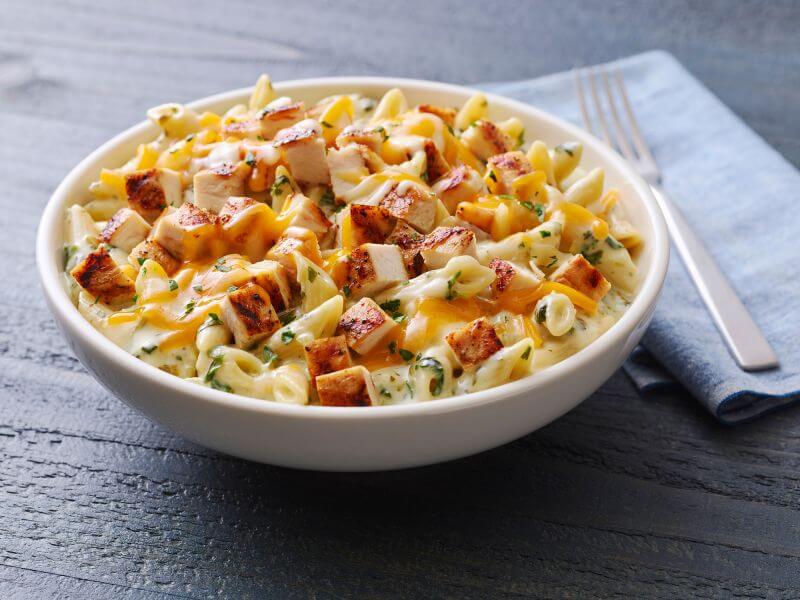 And let's talk about sides and desserts for a minute. You'll definitely want to skip mashed potatoes, baked potatoes or pasta, they're like landmines on the battlefield of keto. These starchy sides are brimming with carbs and can quickly capsize your daily count, even in small servings.
And dessert? That's a warzone best left unexplored. The dessert menu is a calorific carousel of sugar and carbs, a keto nightmare that you'd be wise to avoid.
What's Included On Applebee's 2 for $25 Menu?
Okay, let's delve into what's on offer with Applebee's 2 for $25 deal. This mouthwatering menu offers an array of delicious delights that will have you itching to dig in. And hey, even if some of these items are a bit too carb-rich for your keto journey, perhaps your dining companion might want to indulge. Balance, right?
Let's Start With The Appetizers
And For The Main Event, The Entrees
Best Applebee's 2 For $25 Keto Options
Feeling a bit overwhelmed? No worries, dear reader! It's time to change gears and focus on what we can eat. Creating a keto friendly meal when eating out at Applebee's isn't that hard. With a bit of planning and some smart swaps, you can easily craft a variety of dishes that align with your Keto lifestyle.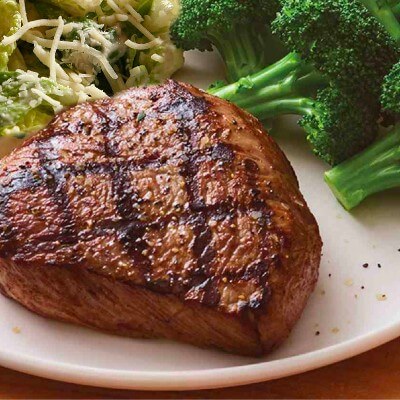 6 oz. Top Sirloin with Steamed Broccoli or a Salad
The protein-packed sirloin steak, accompanied by steamed broccoli, is a great low-carb choice. For a slightly heartier meal, consider the 8 oz. portion for just a few dollars more. Remember, skip the potatoes to keep the carbs in check!
Nutrition info: 300 calories | 15g fat | 37g protein | 3g net carbs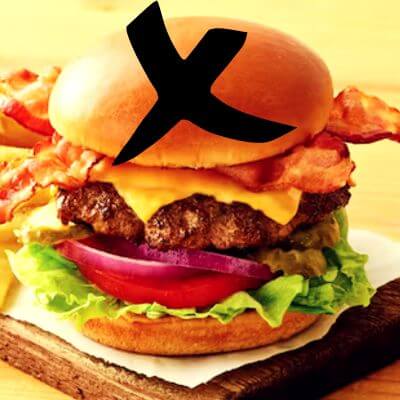 Classic Bacon Cheeseburger (skip the bun and the fries)
Enjoy the decadence of a beef patty, smoked bacon, and cheese - cheddar, if you're feeling a bit adventurous. Paired with a variety of veggies, this meal is a delight. Keep it keto by ditching the bun and fries. Consider adding a side of steamed broccoli or a side salad for extra fiber.
Nutrition info: 610 calories; 46g fat | 44g protein | 2g net carbs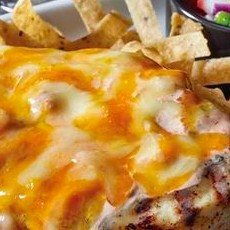 Fiesta Lime Chicken
This mouth-watering dish features a grilled chicken breast in a zesty cilantro lime glaze, topped with pico de gallo, seasoning, and shredded cheese. Skip the rice, tortillas, and even the ranch to keep it keto-friendly.
Nutrition info: 420 calories | 24g fat | 46g protein | 6g net carbs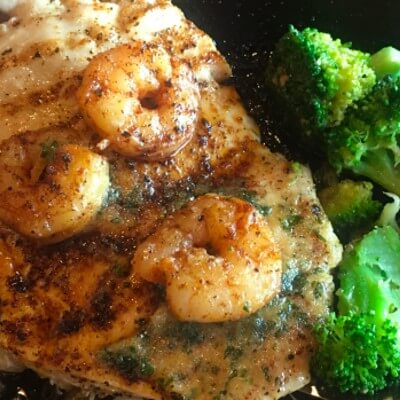 Bourbon Street Chicken and Shrimp with a Salad or Steamed Broccoli
A delightful combination of grilled chicken breast and sauteed shrimp, mixed with mushrooms and onions in a delectable buttery garlic blend. Choose a side of steamed broccoli or a salad to balance your meal.
Nutrition info: 490 calories | 29g fat | 51g protein | 8g net carbs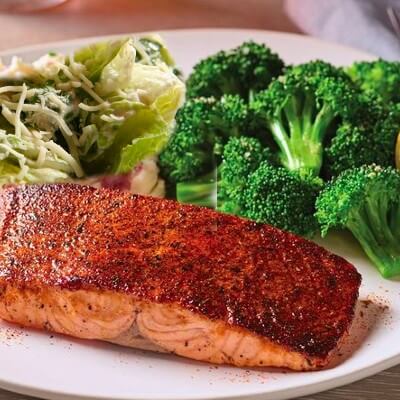 Blackened Cajun Salmon with a Salad or Steamed Broccoli
Salmon is not only keto-friendly, but also rich in healthy fats and omega-3s. Paired with steamed broccoli, this dish is a win-win for both taste and health.
Nutrition info: 340 calories | 18g fat | 39g protein | 6g net carbs
A Note About The Ribs and Riblets
While some keto sites might suggest the double glazed baby back ribs and riblets, the BBQ sauce is a carb bomb waiting to explode. Even the half rack of ribs has 53 grams of total carbohydrates and 48 grams of net carbs. As tempting as it might be, these is best left for a cheat day.
Side Salad Secret For The 2 For $25 Deal
If you're wanting to keep the carbohydrates especially low, you can smoothly swap out the carb-loaded appetizer for two keto-friendly side salads. Before you shoot skeptical glances at your screen, hear me out.
Now, I know what you're thinking: "Salads, Scott? Really?" But here's the trick – skip the croutons. They're sneaky little carb monsters disguised as innocent, crunchy salad toppings. Simply nixing them brings the carb count drastically down. A caesar salad with no croutons, for instance, only clocks in at about 170 calories and just 2 grams of net carbs.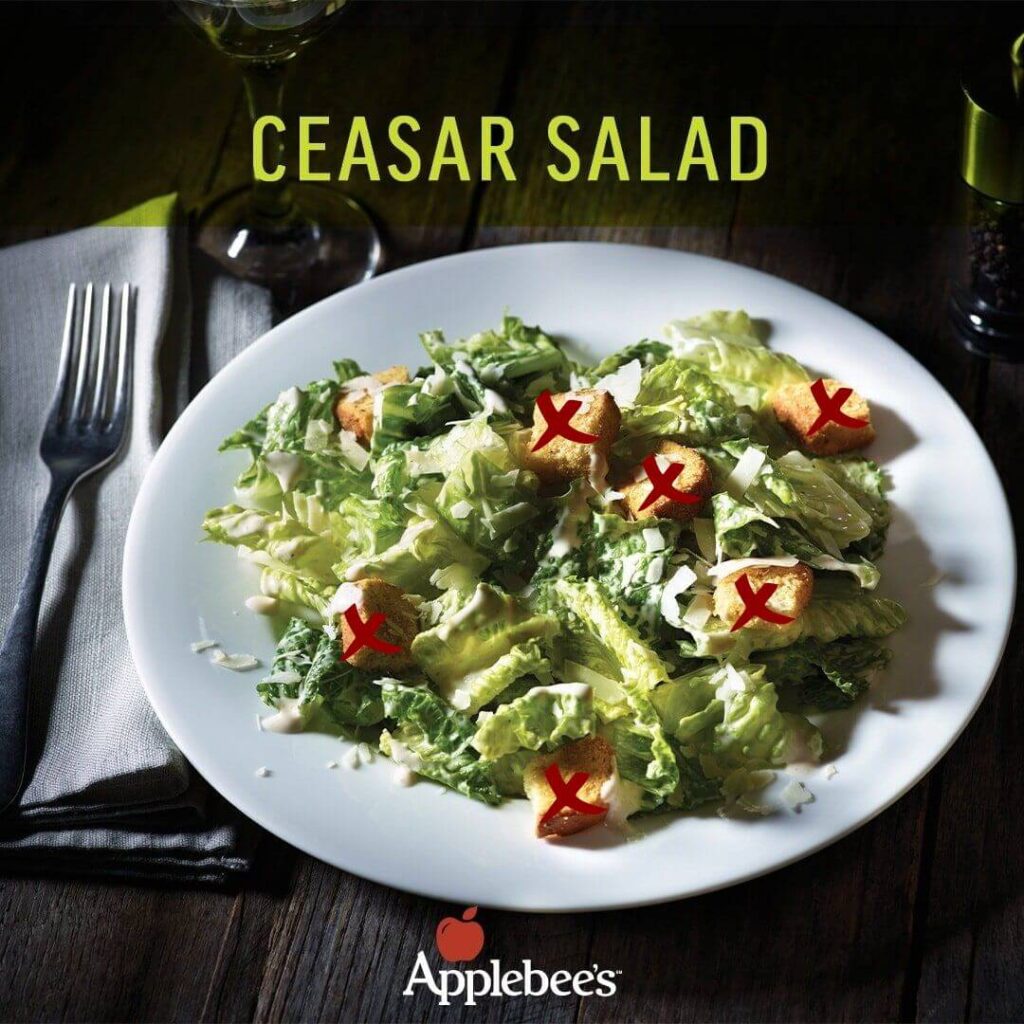 And don't underestimate the power of the humble house side salad. It may seem like the underdog of the salad world, but sans croutons, it weighs in at only about 70 calories and 4 grams net carbs. Maybe ask for a little parmesan cheese or cheddar cheese cheese on top. They won't add a single gram of carbs to your macros.
And don't forget, it's all about that dressing. Choose something with minimal carbohydrates, like the classic Caesar salad dressing, the full-bodied bleu cheese dressing, or the zesty Lemon olive oil vinaigrette. Each of these only adds a minuscule 1-2 grams of net carbs to your meal. And voila, you've got yourself a low carb, delicious, and satisfying dining option, all within the bounds of Applebee's 2 for $25 menu!
Navigating Applebee's Keto-Friendly Sides and Salad Dressings
Sides and dressings can make or break a keto meal, especially when dining out. At Applebee's, in addition to the house and Caesar salads, you have a good selection of other sides to consider. Let's explore some of these low-carb sides, as well as the tastiest and most Keto-compatible salad dressings Applebee's has to offer.
Again, we've already touched on the caesar dressing and the bleu cheese, but there are a few more worth checking out.
Adding Flavor, Not Carbs: Applebee's Low-Carb Extras
Who said that being on the keto diet means you have to skimp on taste? Not us at Ketowize, and definitely not at Applebee's. Their menu is teeming with delicious extras that can take your meal from plain to palate-pleasing, all while keeping it in the low-carb zone. Let's dive in to discover some delightful flavor boosters, which let you pile on the taste without piling on the carbs.
Applebee's Keto-Friendly Add-Ons
First up is the Grilled Shrimp Skewer. Now, you might get tripped up here. Remember, you're looking for the skewer, not the plain 'grilled shrimp' which packs in 4 net carbs. The Grilled Shrimp Skewer is a true keto champion, bringing you all the flavor with 0 net carbs, 9g of fat, and 8g of protein.
Then there's the Shrimp 'n Parm Topper. It's a small, but mighty addition that won't cause your carb count to skyrocket, with just 4 net carbs, 31g of fat, and 14g of protein.
If onions are your thing, go for the Grilled Onions. Not a typical choice for keto, sure, but at 4 net carbs, 2.5g of fat, and 1g of protein, it's a flavorful indulgence that can fit comfortably into your meal plan.
Last, but not least, the Sautéed Garlic Mushrooms deserve a shoutout. They'll only set you back by 5 net carbs, and they come packed with 19g of fat and 3g of protein. Plus, they add a rich, earthy note to any meal.
Low-Carb Drink Options At Applebee's
Finding the perfect beverage to accompany your Keto-friendly meal can sometimes feel like navigating a minefield.
However, fear not! Applebee's offers a selection of refreshing, low-carb drink options that complement their delicious meals and won't derail your Keto journey.
Whether you're in the mood for a spirit-lifting cocktail or a simple, hydrating beverage, Applebee's has got you covered.
Here are some Keto-friendly drink choices to consider:
Plain Spirits: If you've had one of those long weeks where a little alcohol feels like just the ticket, choose plain spirits like vodka, tequila, or whiskey. They're carb-free and can be mixed with low-carb options such as soda water (plain or flavored) or diet soda.

White Wine or Light Beer: If spirits aren't your go-to, a small glass of white wine or light beer is an acceptable choice. Remember, moderation is key!

Water: An eternal favorite, water is, of course, carb-free and the perfect choice to keep you hydrated.

Coffee or Hot Tea: If you're a caffeine enthusiast, you can enjoy your cup of coffee or hot tea guilt-free. Just ensure they're unsweetened to keep them low-carb.

Unsweetened Iced Tea: For those sunny days when you're craving a refreshing, cool drink, unsweetened iced tea is a delicious and low-carb choice.

SoBe Life Water: This is another low-carb option that's full of flavor and also offers a change from the usual beverage choices.

Diet Soda: For those who can't resist the call of the bubbly, Applebee's serves Pepsi and Coke diet products.
Remember, Keto or not, staying well-hydrated is crucial. So, drink up and raise a toast to your healthy lifestyle!
Bonus: Applebee's Interactive Nutrition Counter
In this exciting world of Keto, every carb counts, doesn't it? And wouldn't it be a dream come true if you could actually plan your meals down to the last carb? Here's some great news: Applebee's has the perfect tool to make that dream a reality. Ladies, let me introduce you to Applebee's Interactive Nutrition Calculator.
This gem of a tool, conveniently available on their website, allows you to mix and match your meals while giving you the total count of carbs for each selection. It's like having your personal carb accountant! From appetizers to entrees, and even those rare dessert indulgences, this nutrition calculator has got you covered.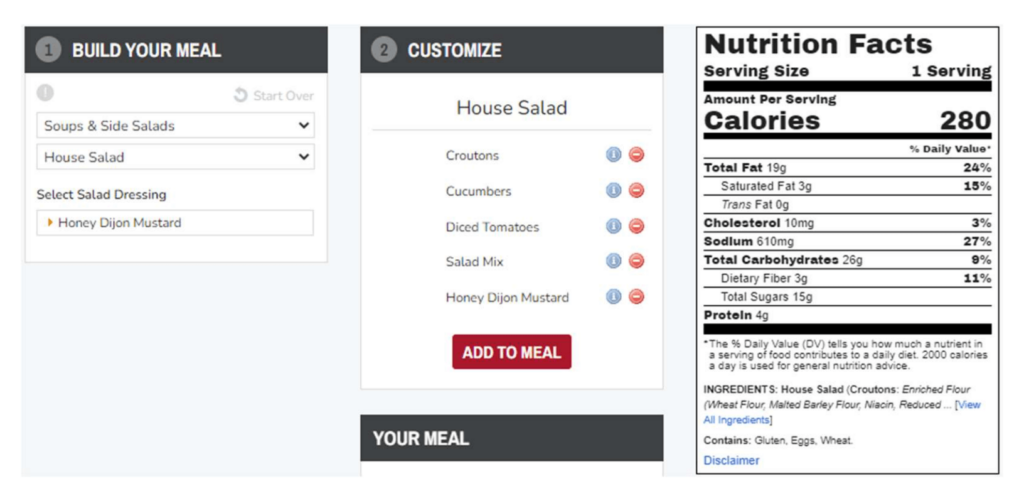 How To Use Applebee's Interactive Nutrition Calculator
Choose Your Menu Items: Select from the delicious array of appetizers, entrees, and desserts on offer.

Calculate Your Nutritional Info: The nutrition calculator will then break down the nutrition information for each of Applebee's menu items, detailing calories, fat, cholesterol, sodium, protein, and most importantly for us Keto enthusiasts, the carbs.

Plan Your Meal: Using this information, you can mix and match to create a meal that not only satisfies your taste buds, but also keeps you within your daily carb limit.
So, go ahead and confidently plan your next meal at Applebee's, equipped with this secret weapon. It's a game-changer for anyone trying to stay on top of their Keto diet while dining out. So much so, we have to give Applebee's a virtual high-five for this brilliant tool. Dining with confidence is now just a click away!
Frequently Asked Questions
Are there any keto appetizers on the Applebee's 2 for $25 menu?
Yes, while the 2 for $25 menu does not inherently contain keto-specific appetizers, you can modify your choices to fit your diet. One such option is to swap out the carb-heavy appetizer for two side salads. Just make sure to skip the croutons as they are high in carbs. A caesar salad without croutons or the house side salad are great choices.
Are the Applebee's ribs and riblets keto-friendly?
While ribs and riblets may seem like good choices for a keto diet because they are high in protein and fat, it's essential to be cautious of sauces used in their preparation. The BBQ sauce used on Applebee's ribs and riblets is carb-heavy and might not be suitable for keto dieters.
What are some keto-friendly drink options available at Applebee's?
You have several keto-friendly drink options at Applebee's. For alcoholic beverages, stick to plain spirits like vodka, tequila, or whiskey as they are carb-free. Mix them with low-carb options like soda water or diet soda. You can also opt for a small glass of white wine or light beer. For non-alcoholic drinks, water, coffee, hot tea, unsweetened iced tea, and SoBe Life Water are all zero or low-carb choices.
What are some keto-friendly extras that I can add to my meal at Applebee's?
You can boost your meal with low-carb extras like Grilled Shrimp Skewer, Shrimp 'n Parm Topper, Grilled Onions, and Sauteed Garlic Mushrooms. Remember, the carb count for these add-ons varies, so be sure to account for them when planning your meal.
How can I customize my meal at Applebee's to fit my keto diet?
The key to customizing your meal at Applebee's to fit your keto diet is to focus on proteins and low-carb sides while avoiding starchy, high-carb sides. For example, you can order the 6 oz. Top Sirloin with Steamed Broccoli (no mashed potatoes) or the Classic Bacon Cheeseburger (no bun, no fries). Request modifications as needed, such as removing the bun from burgers or replacing a high-carb side with a salad or vegetable. Use the Applebee's Interactive Nutrition Calculator to make informed choices.
In conclusion, dining out while on a keto diet need not be a daunting task, even at popular casual dining spots like Applebee's. With a bit of pre-planning and knowledge of the menu, you can confidently order keto-friendly options that align with your dietary goals. The Applebee's 2 for $25 menu offers a variety of customizable choices – from protein-rich entrees to satisfying, low-carb sides and extras.
Don't forget to make good use of the online Interactive Nutrition Calculator provided by Applebee's. This tool can significantly aid in ensuring your chosen meal aligns with your dietary needs. Remember, staying true to your keto diet is about making informed decisions. With the right knowledge and flexibility, you can enjoy a delightful, keto-compliant meal at Applebee's without sacrificing flavor or satisfaction. So the next time you're at Applebee's, keep this guide in mind and enjoy your dining experience!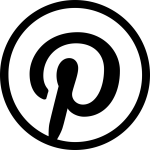 Applebee's 2 for $25 Keto Options In 2023 – Low Carb Ordering Advice