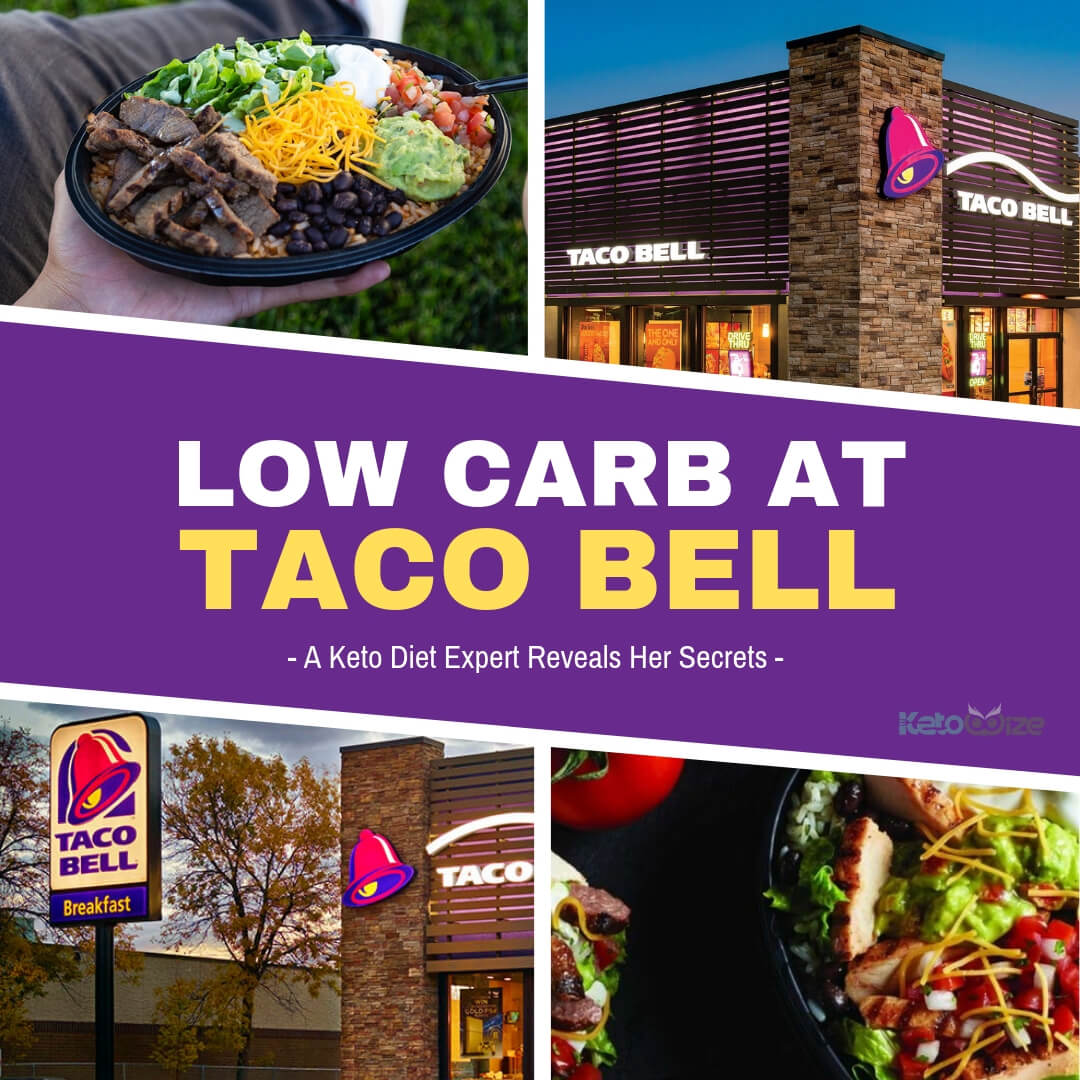 Sometimes the convenience of fast food is a siren call that cannot be ignored, even on the keto diet. But, how can a place that's known for tortillas, nachos, and quesadillas be a reasonable go-to for low carb meals?
What can YOU eat when your family craves Taco Bell? You must learn to navigate fast food menus. This is an essential skill for a keto dieter.
Fortunately, ordering low carb at Taco Bell is an easier prospect than other fast food places. The information I have for you here will help you stay full on the go, while staying keto as well.
While Taco Bell is well known for the carb-laden delivery methods for the food it sells (we're looking at you tortilla!), its menu is surprisingly clean for a keto dieter.
Full of fresh vegetables, spicy high-fat sauces, and a wide array of proteins, with the right knowledge and some help from your friends here at Ketowize, you can quickly put together a keto meal at T Bell.
It's more of a matter of knowing how to order, and once you do, you'll be back to enjoying this fast food staple.
Okay, here are my recommendations for the keto or low carb dieter at Taco Bell.
Ordering Straight From The Menu
Not surprisingly, there aren't too many things you can order unaltered from the Taco Bell menu that are keto-friendly.
If you're in a hurry or you're a little hesitant asking for strange orders, consider these options: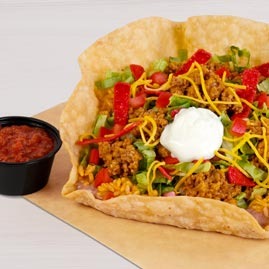 Fiesta Taco Salad
Of course, this comes with a tortilla shell; don't eat that and you're fine. Also ask for a fatty dressing or pico de gallo instead of their taco salad sauce, which is somewhat high in carbs.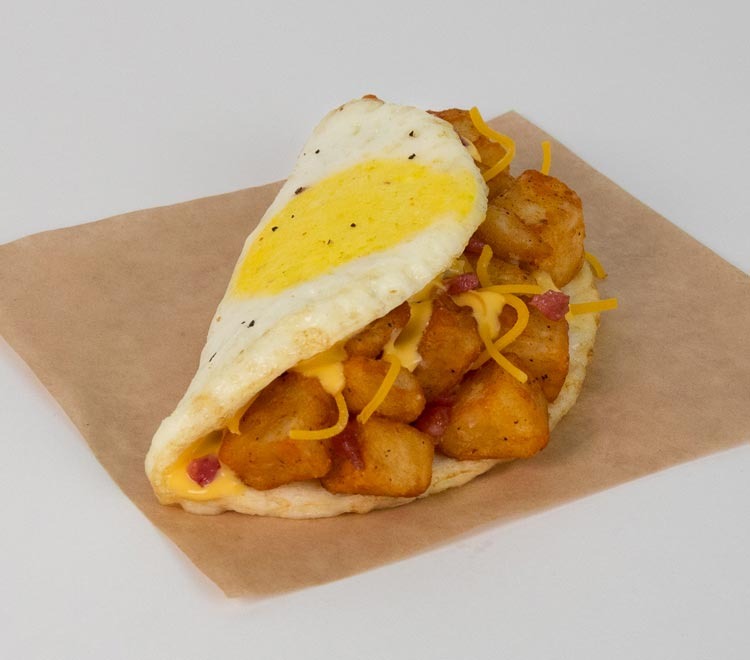 Naked Egg Taco
Eggs are the perfect keto food, and this taco is literally made out of a fried egg. Make sure you ask them to hold the potatoes, depending on which option you choose.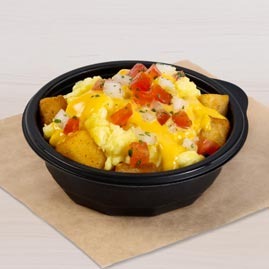 Skillet Bowls
Though these typically come with potatoes, you can request they be left out, and then add a protein like bacon or sausage. They're small, so you'll likely want more than one, but they're another perfect keto breakfast.
Power Bowls
These bowls are designed for the health conscious already, so you need to merely ask the worker to leave off the rice and beans. After that, you can customize them to your heart's content, adding proteins, sauces, cheese, and veggies as you like.
Order Proteins Individually
The first thing to understand is you can order just about anything at Taco Bell as a side item. This includes their proteins, and this is where you'll form the bulk of your order.
It's just as if you were adding extra meat to a burrito or taco, but you get the same amount of meat in a little container instead.
A few of my personal favorites are:
You can order a few sides of meat and for under $5 and get enough fat and protein to satiate your hunger for hours.
In fact, I RECOMMEND starting with a few side orders of meat. Doing this, you may find it's easier to customize from the bottom-up, rather than ordering directly from the menu and asking to have items removed.
Keto Friendly Add-Ons at Taco Bell

Naturally, you can't have any of the tortilla products or the rice and beans, but there are plenty of other things you can add to your meal that are keto.
This is kind of like building your own Power Bowl, but instead you can order individual proteins from above, and then add other items to customize your meal to your tastes.
Veggie Add-Ons for Keto Dieters at Taco Bell
Miscellaneous Add-Ons for Keto Dieters at Taco Bell
In addition to the above veggies, you can also add a variety of sauces, cheeses, and other items that fit into a low carb diet and amp up the flavor quite a bit:
Sneaky Carbs to Avoid at Taco Bell
Most of the items to avoid at Taco Bell on a keto diet are pretty self-explanatory: beans, rice, tortillas, chips, etc. We all know these carb heavy monsters are not suitable for low carb dieters.
But these obvious ingredients are not the only culprits. Carbs can easily be "hidden in plain site."
The following TB ingredients trip up many keto dieters: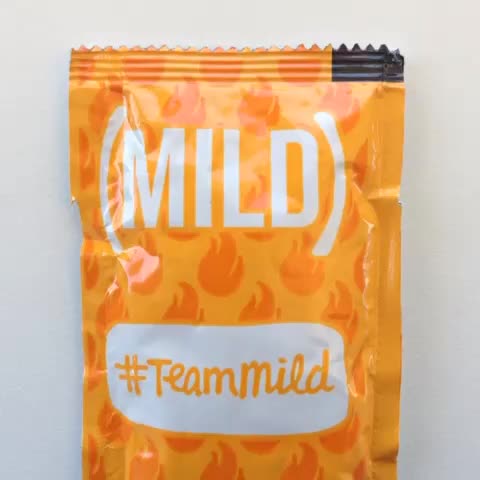 Sauce Packets
While not overly carb-laden, the hot sauce packets do contain added sugars. The mild variety seems to be worst offender. While one or two sauce packets per meal is probably okay, we don't recommend eating 10 or 12 packets (yes, I know people who do this!).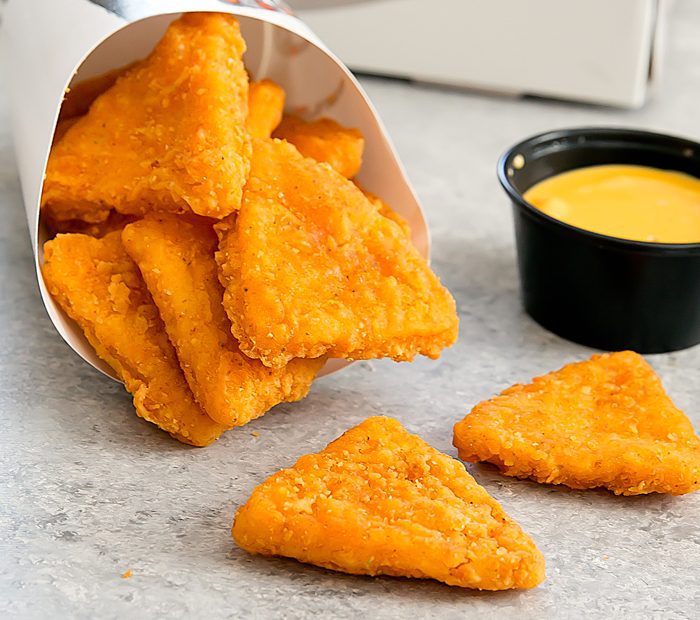 Naked Chicken
You know the saying, "if it sounds too good to be true, it probably is." This saying is true of all "Naked" chicken offered at Taco Bell. The Naked Chicken used in Naked Chicken Tacos and Naked Chicken Nachos is actually not "naked" at all, but breaded chicken. A 12-piece serving of Naked Chicken Chips contains 56 grams of Carbs!
You CAN enjoy Taco Bell on Keto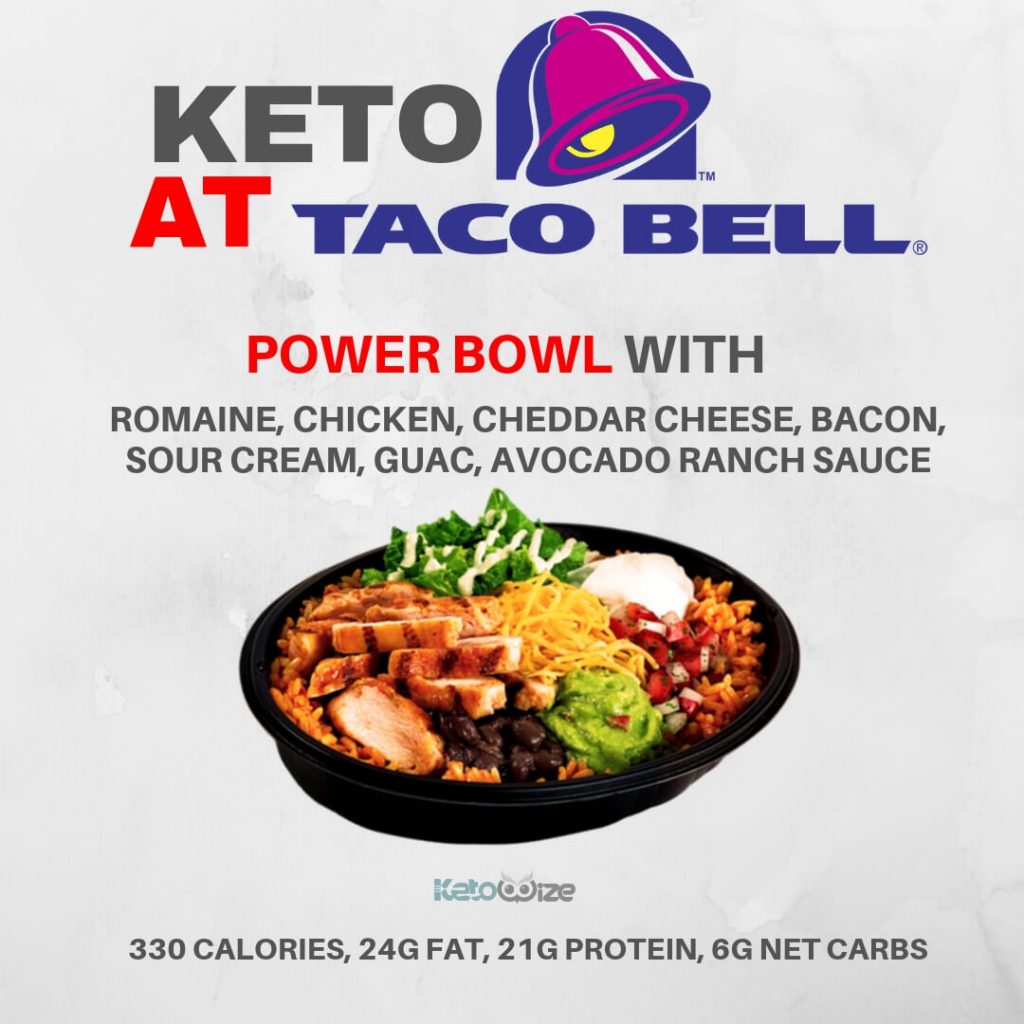 While a lot of fast food isn't keto-friendly (or healthy at all), Taco Bell is an excellent place for a low carb dieter.
You'll find yourself with a delicious, quick, and most importantly, healthy option just by employing a few simple tactics:
The Power Bowl menu, mini skillet bowls, and naked egg tacos are a great, quick meal with minimal tweaks. Avoid the corn syrup laden packets of sauce and opt for fresh pico de gallo instead.
AND AGAIN, you can be generous with the guac and cheeses.
Do you have a favorite go-to meal for eating low carb at Taco Bell? Let us know in the comments below – your fellow keto warriors will thank you for your fast food wisdom!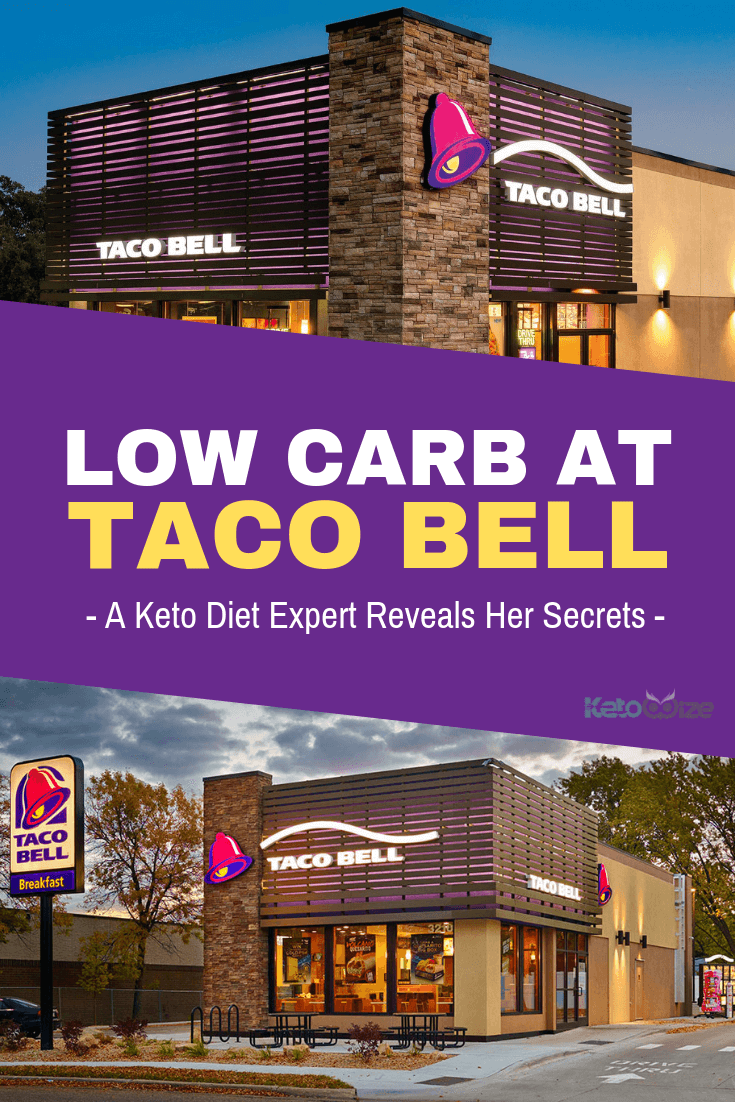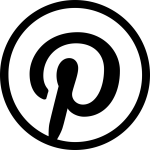 Low Carb At Taco Bell – A Keto Diet Expert Reveals Her Secrets