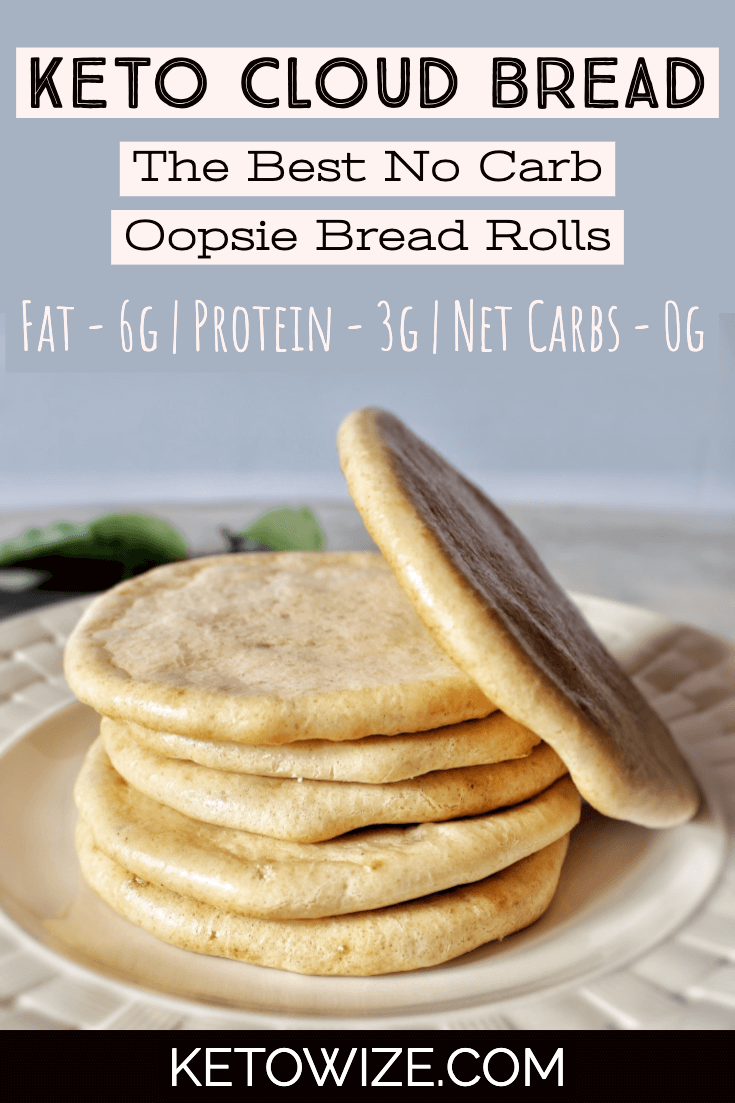 One of the biggest challenges of "going keto" is satisfying the carb craving that comes in the form of baked goods.
And often, this is more about the experience than it is about even eating the carbs themselves.
Anyone on this keto journey (or moving toward making keto a full-on lifestyle) is bound to feel the limitations of eating keto in terms of wanting to eat "normal" food.
And, what could be more normal than bread?
That's why we love this Keto Cloud Bread Recipe and would even go so far as to say it's HEAVEN — See what we did there?!
Seriously though, this recipe is so simple and super low carb.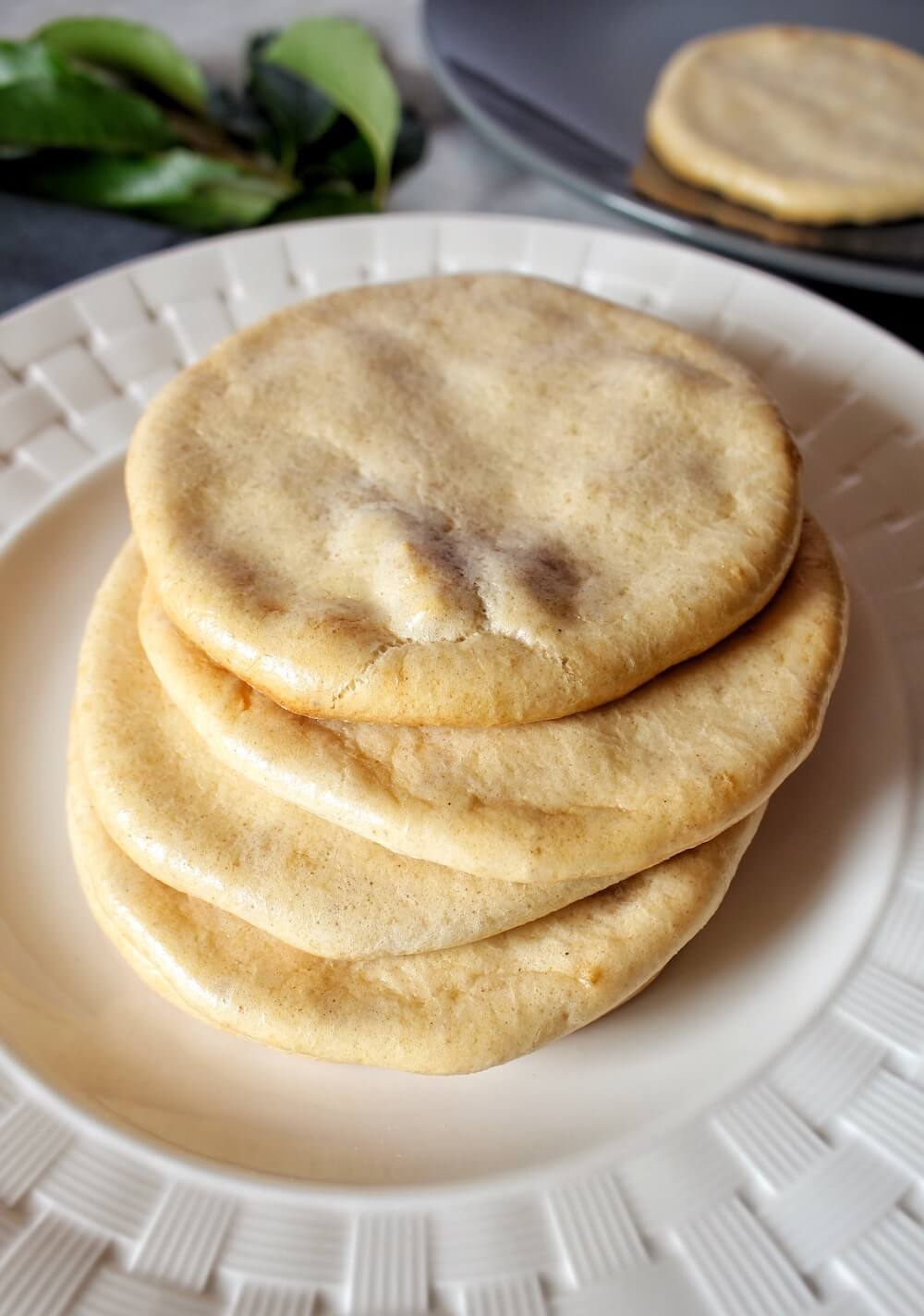 An Easy Keto Cloud Bread Recipe
As you'll see below, the ingredients required to make this low carb Cloud Bread are regular household food items that most of us already have on hand.
So, there is no need to scour the store for specialty items.
For this reason, it has become a staple in our house for sandwiches, burgers, or even tacos. Cloud Bread is also delicious enough to eat all by itself.
Tips For Making Great Keto Cloud Bread
Tip #1 - Great Keto Cloud Bread Starts With The Eggs
One of the most important things you need to know about keto cloud bread is that the colder the eggs are, the better.
You want the whites to whip up to the right consistency and this works best with cold eggs from the start. Great for someone on the go who does not have time to make sure all ingredients come up to room temp.
Using an electric mixer in this step really speeds up the process and is highly recommended.
A little Cream of Tartar as the recipe calls for will also support the eggs whites stiffening.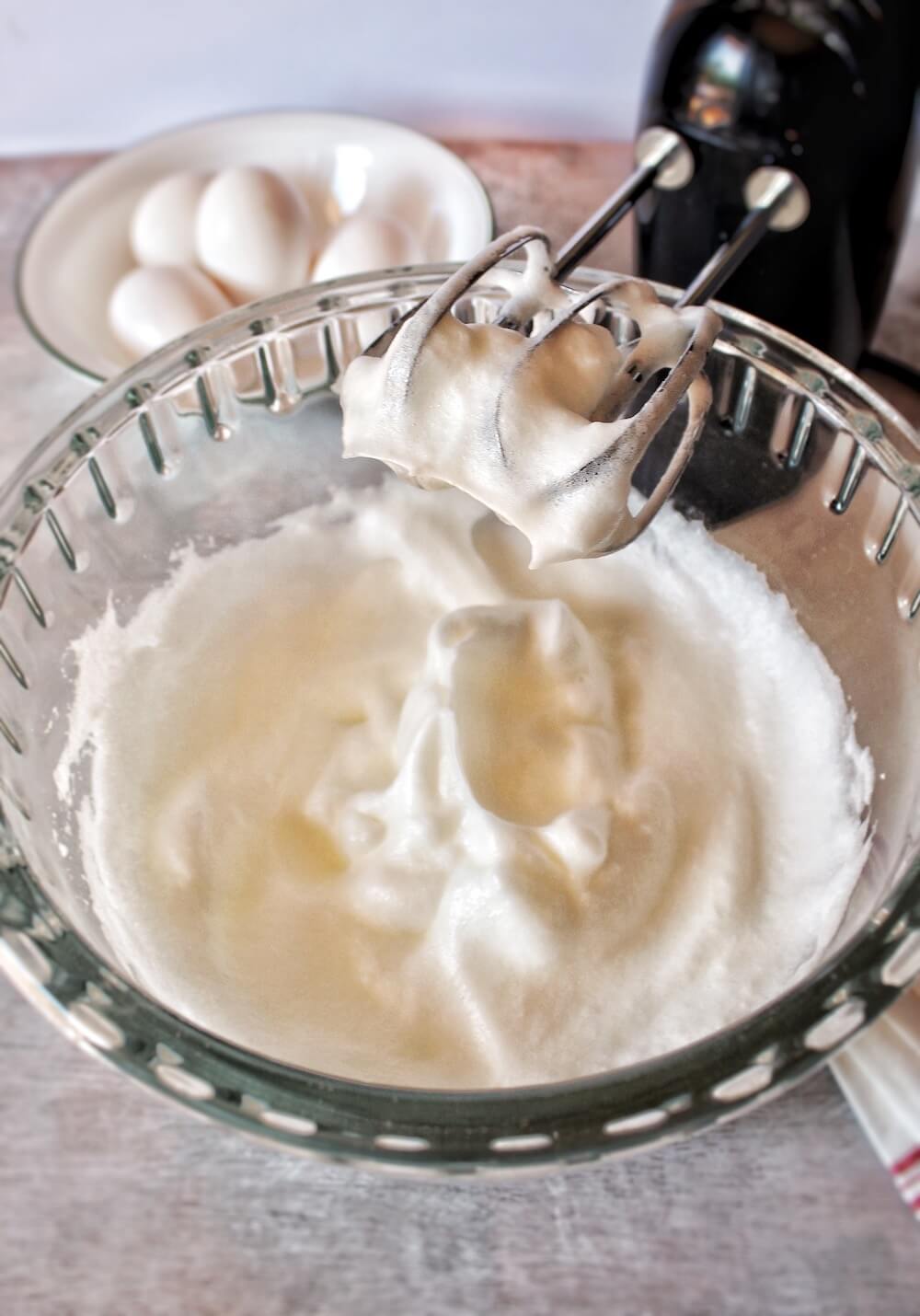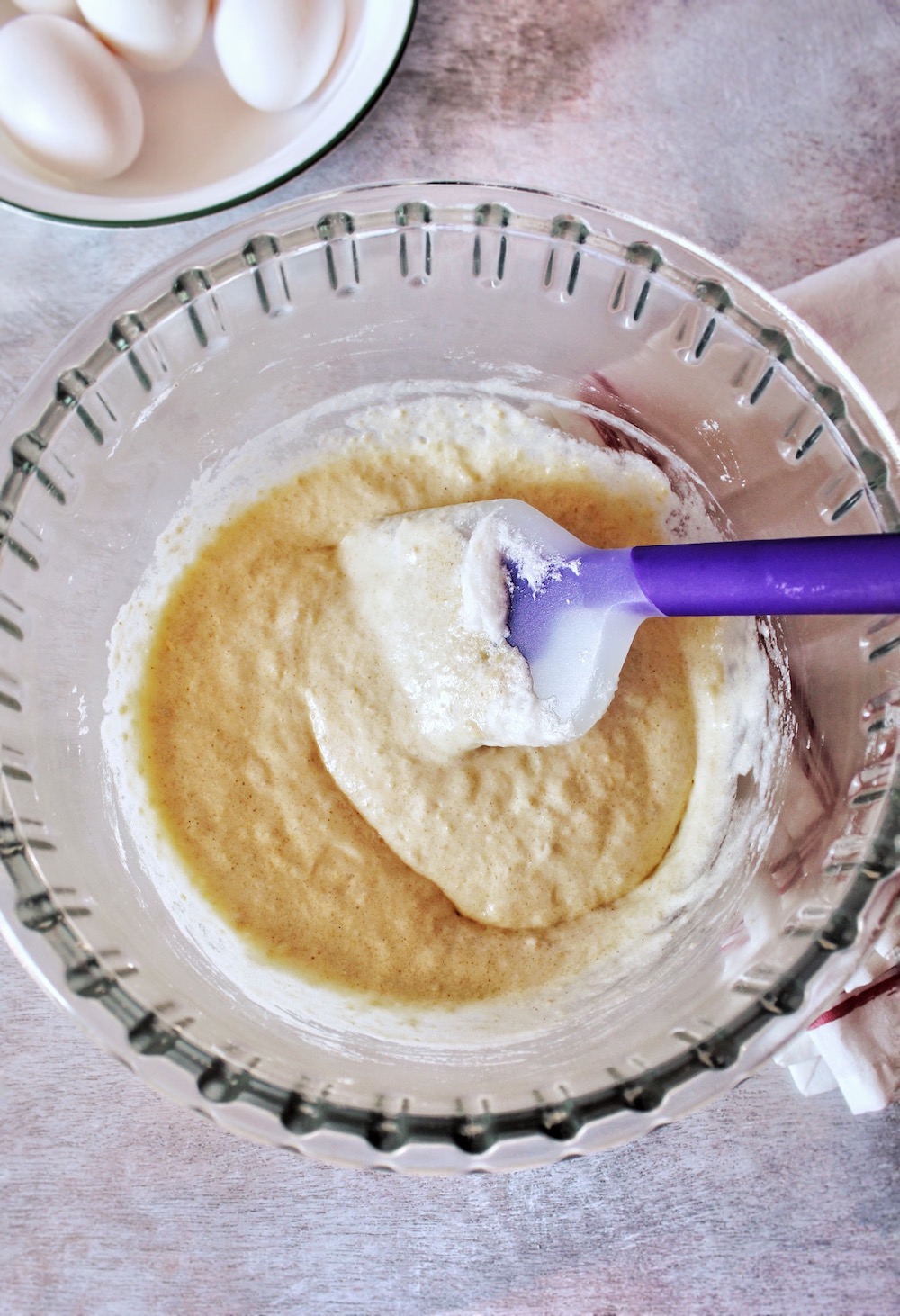 Tip #2 - Keep Your Keto Cloud Bread From Sticking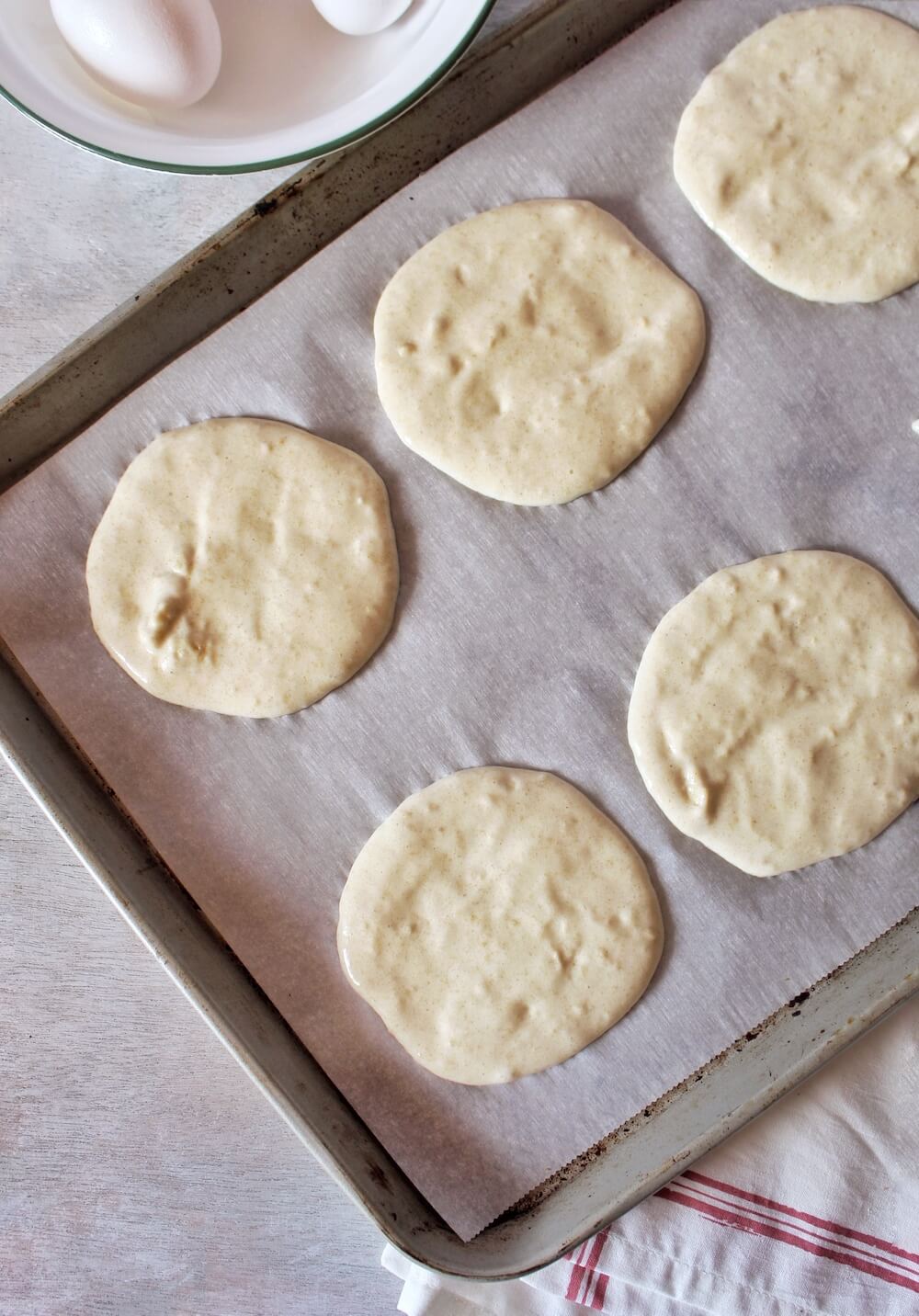 Tip #3 - Don't Overcook Keto Cloud Bread
Once spread onto the baking sheet, keep a close eye on these fluffy little guys, as they cook up pretty quickly.
The texture of your Cloud Bread should be light and puffy with air pockets throughout — hence the name.
Side Note: If you're looking for something a little more dense, but still has that "bready" feel, try our keto almond flour pancake recipe.
Cool your Keto Cloud Bread on a cooling rack for baking — if your house is anything like ours, the cloud bread will be gone before you know it.
But, this treat can also be stored at room temperature in an airtight container for up to 3 days.
If you want to keep the cloud bread longer, it can be stored in the refrigerator for up to 7 days.
Finally, if you are looking to take your Cloud Bread game to the next level, try adding chives before baking or even a little shredded parmesan.
Heck, we've even heard of people adding chipotle powder or smoked paprika to their keto cloud bread recipe to bring a hint of smoky essence.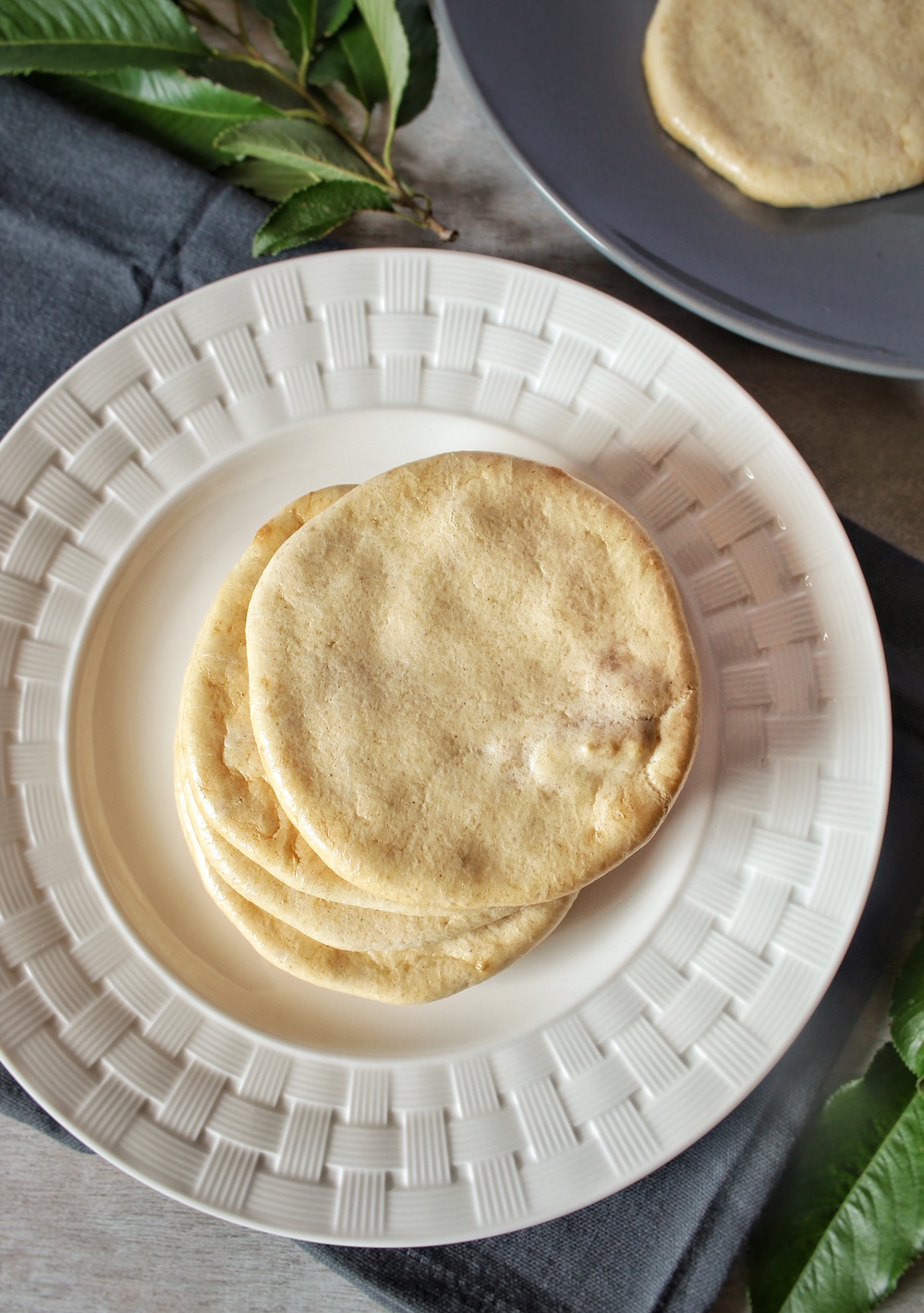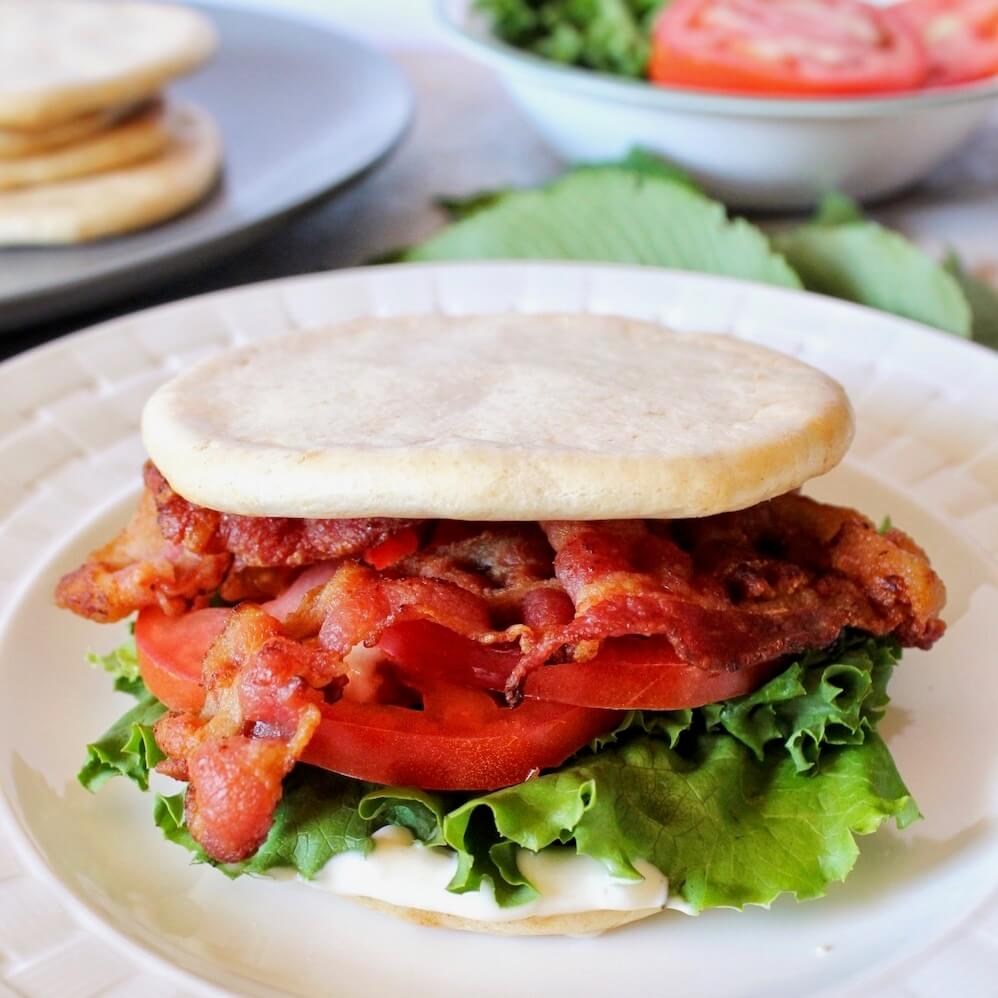 Did you try this Keto Cloud Bread Recipe? If so, let us know in the comments below. Have a question? Ask in the comments, and we'll reply right away.
And remember, your keto diet should not be boring!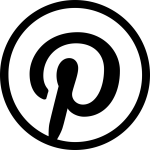 Keto Cloud Bread Recipe – The Best No Carb Oopsie Bread Rolls
Keto Cloud Bread Recipe - The Best No Carb Oopsie Bread Rolls
Our keto cloud bread recipe is easy and fun to make, and even more delicious to eat. These no carb oopsie bread rolls are perfect for low carb sandwiches. You'll want to try these today!
Instructions
Preheat oven to 300 degrees F.

Separate egg whites from egg yolks.

Using a hand held electric mixer, whip the egg whites and cream of tartar until stiff peaks have formed.

In a different bowl, use the hand held mixer to beat the softened cream cheese, egg yolks, and salt until smooth. Add in the psyllium husk and baking powder.

Using a spatula, gently and carefully fold the egg whites into the cream cheese mixture. Be very gentle here as you don't want to break down the structure of the egg whites.

Scoop the mixture into 8 cloud bread pieces onto the lined and greased baking sheet. Bake until golden, about 25 to 30 minutes.
Nutrition Information Per Serving
Nutrition Facts
Keto Cloud Bread Recipe - The Best No Carb Oopsie Bread Rolls
Amount Per Serving (2 rolls)
Calories 76
Calories from Fat 54
% Daily Value*
Fat 6g9%
Carbohydrates 1g0%
Protein 3g6%
* Percent Daily Values are based on a 2000 calorie diet.