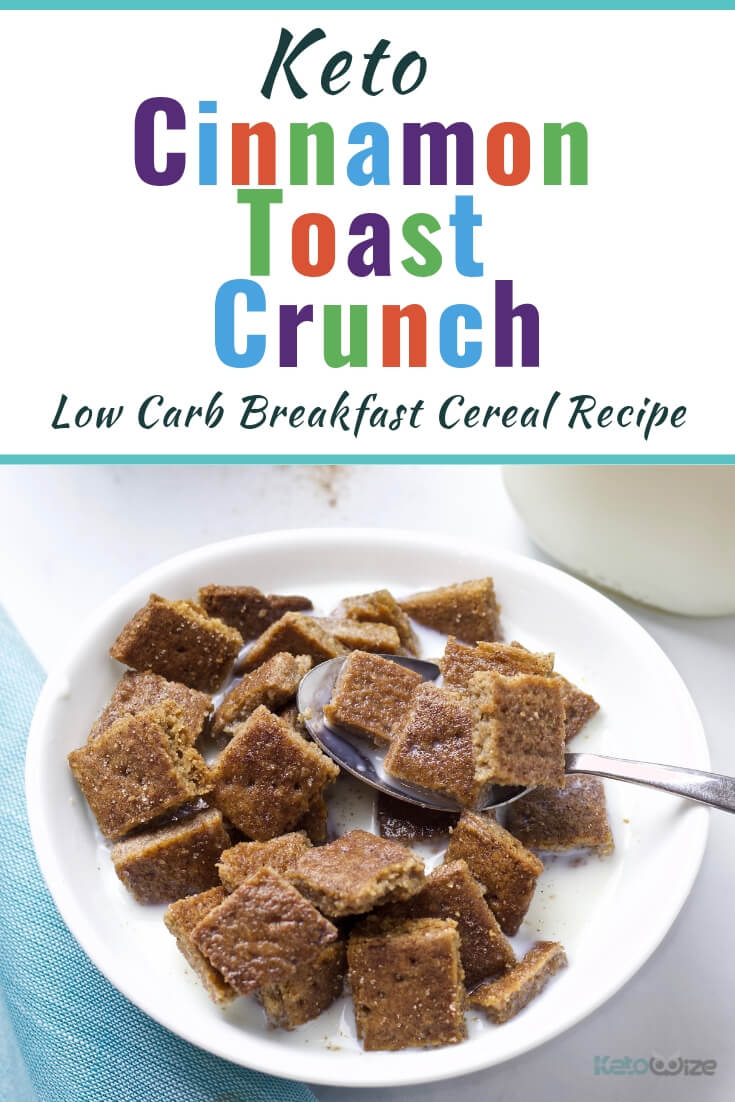 Today we're doing something a little different. Instead of my usual breakfast of eggs and sausage or Keto almond flour pancakes, I wanted to try to make one of my favorite childhood treats – Keto Cinnamon Toast Crunch!
When I think back on some of the least healthy things I used to consume almost daily, breakfast cereal is at the top of my list.
Your typical breakfast cereal is loaded with processed sugar, refined carbohydrates, and a ton of ingredients I can't even pronounce. Sure, they may taste good, but at what cost?
My version uses simple ingredients but still tastes surprisingly like the real thing.
Without further ado, I present to you…
Keto Cinnamon Toast Crunch Cereal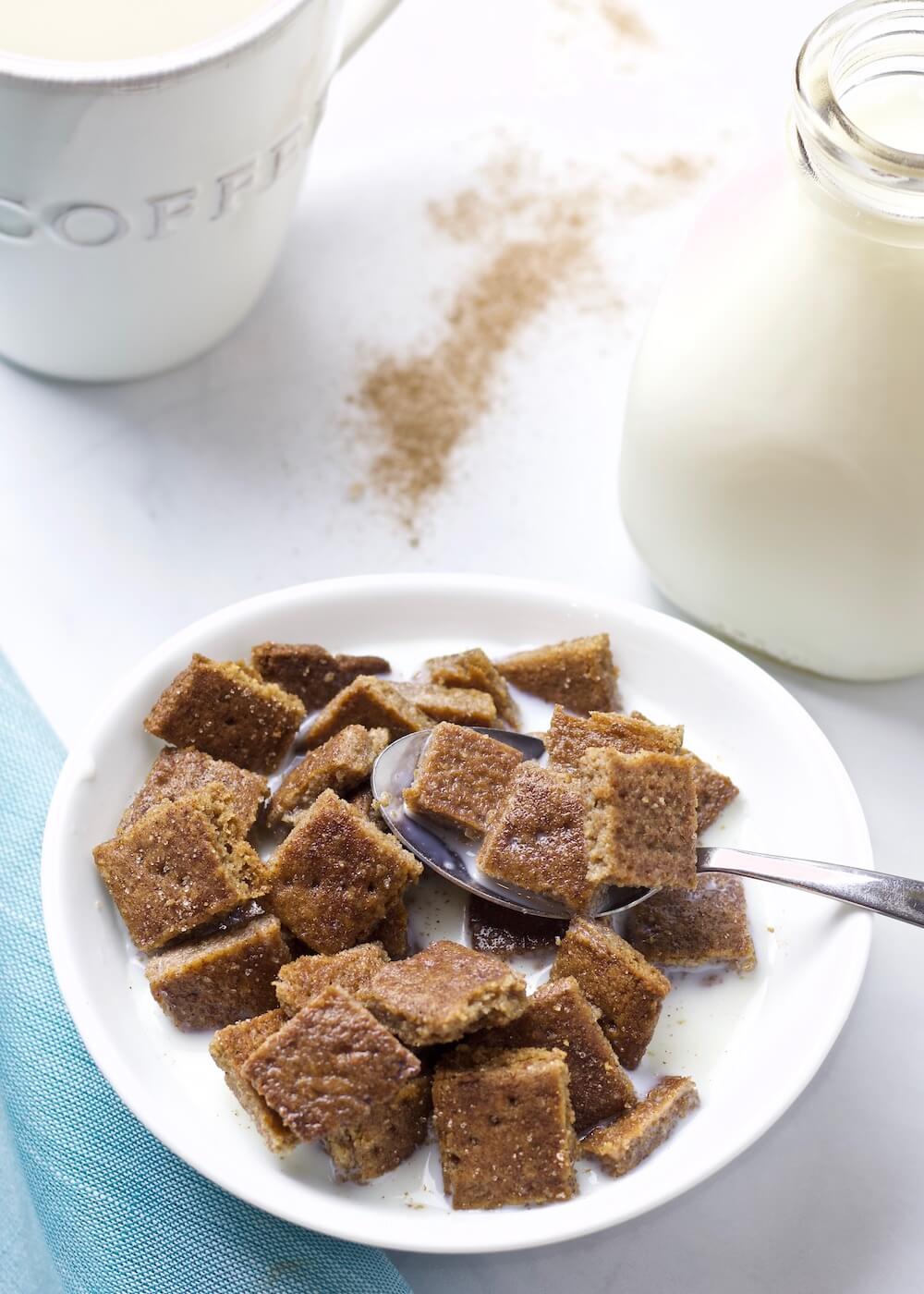 Growing up I ate all kinds of cereal. Well, not all kinds…
None of the "healthy" whole grain cereals for me. Nope! I only loved sugary sweet varieties that were advertised during my Saturday morning cartoons.
Fruit Loops, Trix, Apple Jacks, Frosted Flakes, you get my drift. But my all-time favorite (by far) was Cinnamon Toast Crunch. I loved them in the morning and then after school (by the handful)!
Sure, I hadn't eaten them in years. But the keto diet does strange things to our minds. I found myself craving a low-carb version of Cinnamon Toast Crunch, so I set out to come up with a recipe.
And it sure didn't disappoint!
Making Cinnamon Toast Crunch Keto Friendly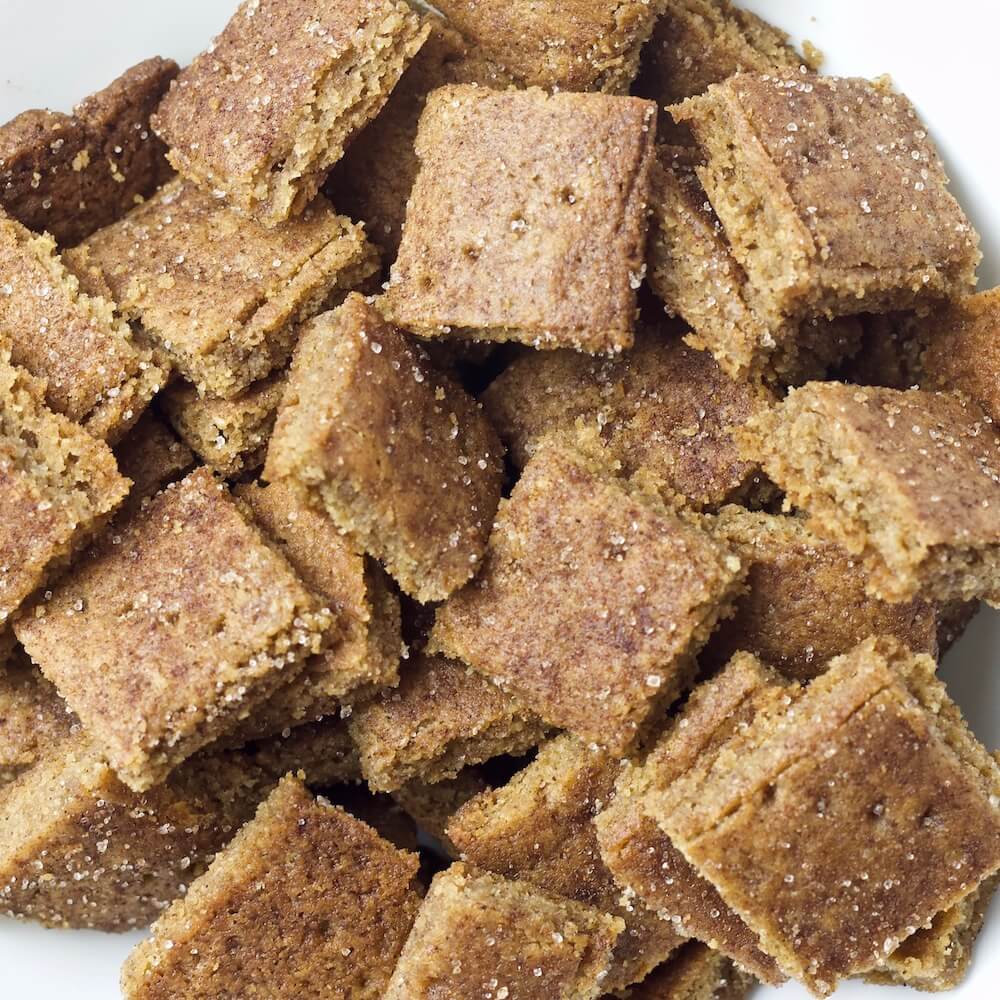 Sure, I knew I had to cut the grains and sugar out of our Keto Cinnamon Toast Crunch recipe, but I also wanted to increase the fat quite a bit too.
I love the marriage of butter and almond flour, so that's what we started with.
And since we wanted our low carb breakfast cereal to be crispy but not dry, we add just a bit of xanthan gum to hold all of our ingredients together.
The Ultimate Low Carb Breakfast Cereal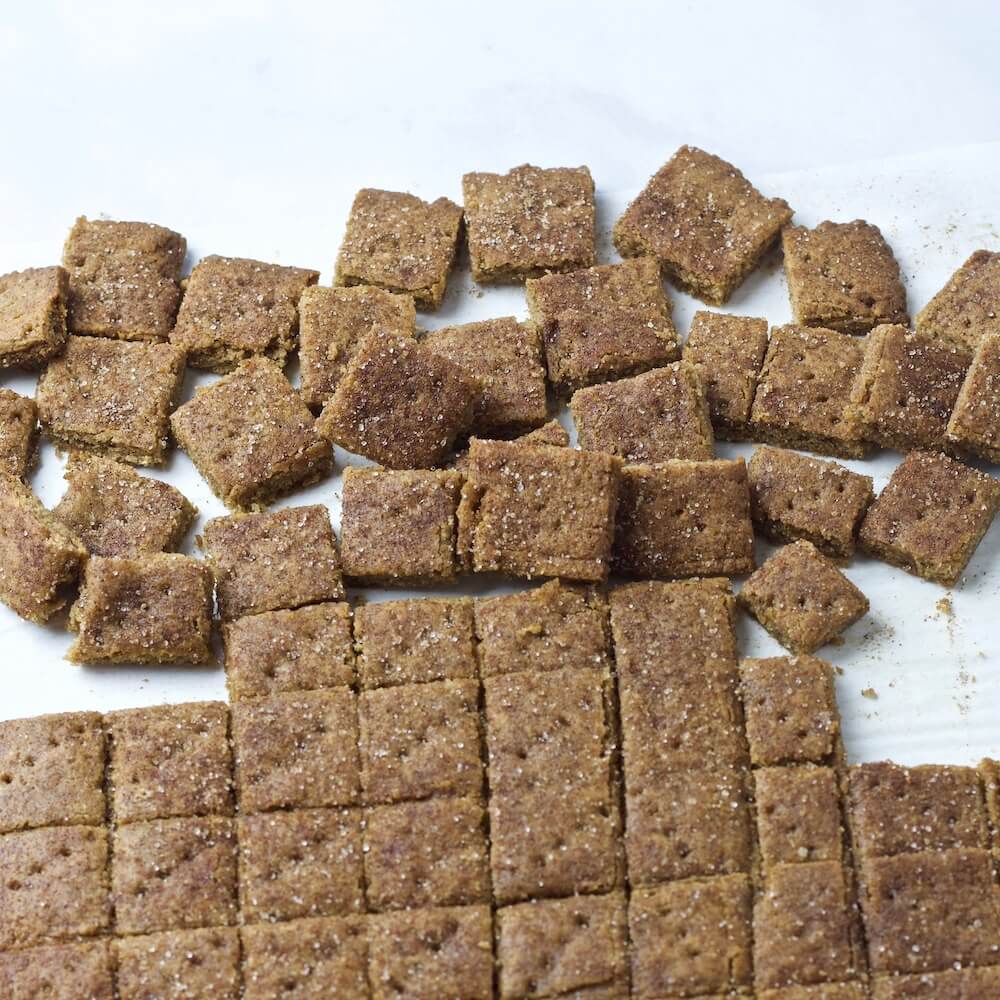 A delicious low carb breakfast cereal needs to be plenty sweet, so we again opted for two kinds of Swerve, just like we did in our Keto Chocolate Chip Butter Cookies recipe.
We use the Swerve Brown in the cereal and then use Swerve Granular for the topping. This was the best combination of sugar substitutes we tried.
Cinnamon is the star of the show here, and we wanted to use high-quality cinnamon in our keto cinnamon toast crunch copycat recipe.
We opted for this Watkins cinnamon for its intense aroma and stronger flavor compared to traditional Ceylon cinnamon. It did not disappoint. Seriously, use this cinnamon!
NOTE: Sure, some of these ingredients are a bit more expensive, but I like to justify the increased expense based on the fact that I'm not eating out nearly as much as I did before keto.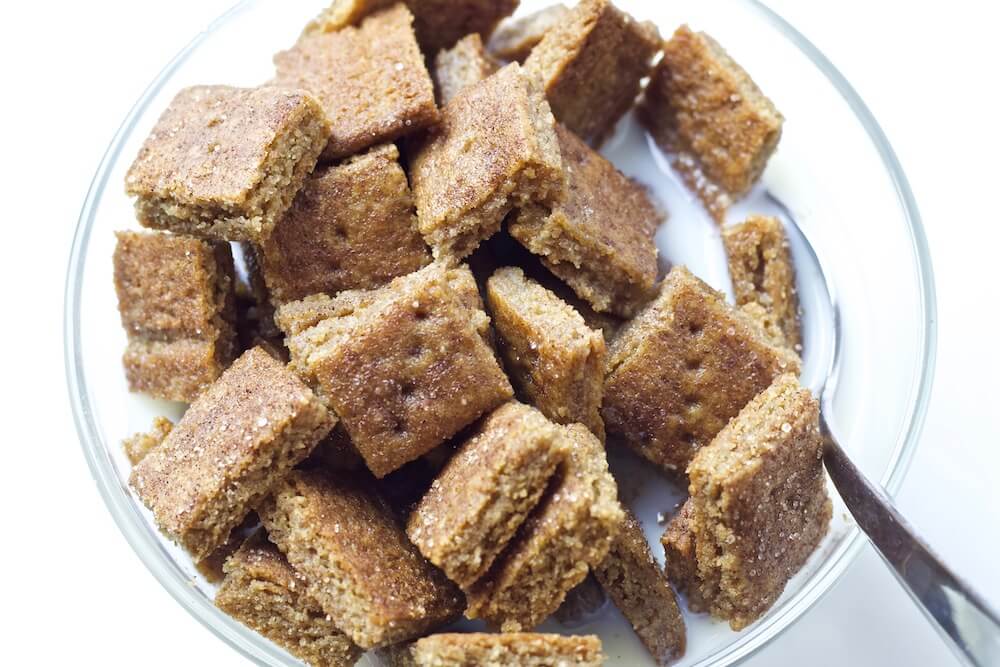 Did you make this Keto Cinnamon Toast Crunch recipe? If so, let us know in the comments below. Have a question? Ask in the comments and we'll reply right away.
And remember, your keto diet should not be boring!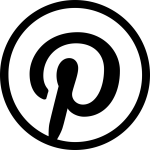 Keto Cinnamon Toast Crunch Recipe – Low Carb Cereal
Keto Cinnamon Toast Crunch Recipe - Low Carb Cereal
Our Keto Cinnamon Toast Crunch is light, crisp, buttery, and gently sweet. This nostalgic childhood treat is guaranteed to satisfy your breakfast cereal cravings. And, at only 2 grams net carbs per serving, this breakfast treat is guilt-free!
Ingredients
For The Cinnamon Sugar Topping
Instructions
Whisk together almond flour, xanthan gum, cinnamon, baking soda, and salt in a medium bowl. Set aside.

Beat softened butter for 2 minutes with an electric mixer until creamy. Slowly stir in brown sugar swerve and continue mixing for 2 more minutes. Add egg and beat until just incorporated.

Slowly begin adding butter mixture to the dry mixture (from step 1) and mix until well combined, about 30 seconds.

Transfer keto cinnamon toast dough to a large piece of plastic wrap. Wrap tightly and chill for at least 2 hours.

Place the chilled dough ball between two pieces of parchment paper and roll the dough to 1/4 inch thick using a rolling pin.

Using a sharp knife, slice the dough in a grid pattern to produce 1-inch squares. Poke each square with a fork or toothpick to keep it from puffing up while cooking.

Remove and discard top piece of parchment paper. Transfer the bottom piece of parchment paper (with the cut dough on it) to a cookie sheet. Bake for 8-12 minutes until golden brown. Bake longer for extra crisp.

Remove from oven and brush with melted butter and sprinkle generously with the cinnamon sugar topping.

Allow to cool thoroughly and then break apart along cut lines. Store in a Ziploc bag for up to a week.
Nutrition Information Per Serving
Nutrition Facts
Keto Cinnamon Toast Crunch Recipe - Low Carb Cereal
Amount Per Serving
Calories 277
Calories from Fat 216
% Daily Value*
Fat 24g37%
Carbohydrates 6g2%
Protein 6g12%
* Percent Daily Values are based on a 2000 calorie diet.