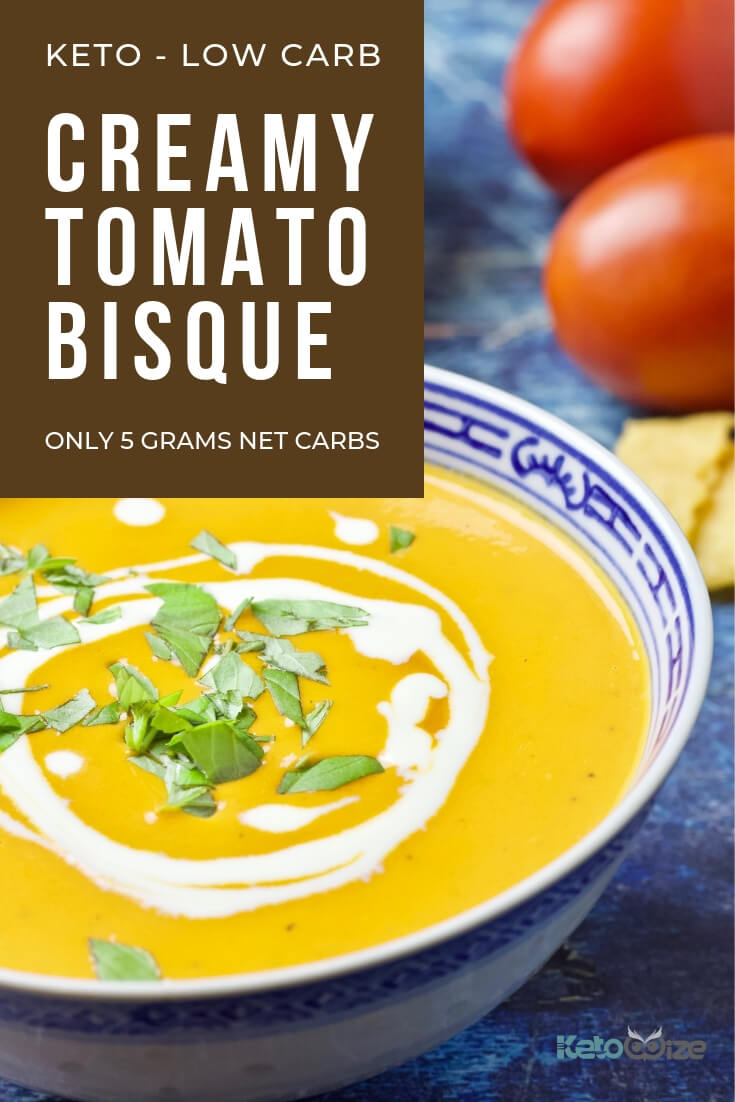 It feels like winter has been dragging on forever. So much so, that it's March and I'm coming up with a keto Tomato Bisque recipe. That's where we're at here in the Northwest.
But this low carb tomato soup recipe could be the best thing to come out of this nasty, awful winter.
Seriously, this is probably my favorite keto soup recipe of all time and one I'll be making for many winters to come.
A Creamy Tomato Bisque That is Actually Keto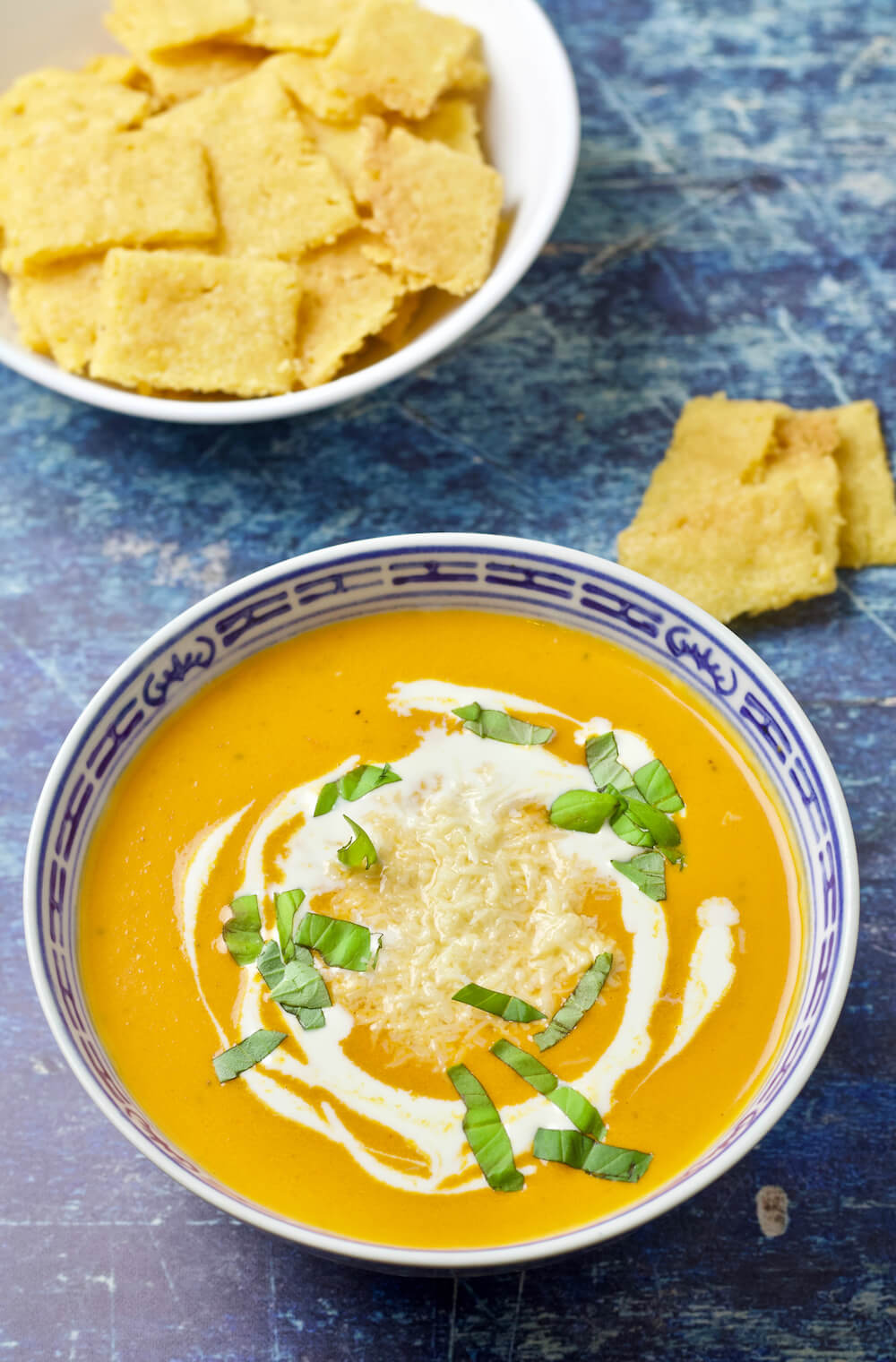 When I came up with this low carb tomato bisque recipe, I knew I wanted it to be more than just a stripped down version of the original. I wanted it to be better than the original.
First, I wanted a delicious flavor base of diced vegetables slowly simmered in butter. And so I set out to develop a keto-friendly mirepoix.
Usually, the vegetable mixture in this type of cuisine starts with onions, carrots, and celery in 2:1:1 ratio with twice as much onions as carrots or celery.
But, carrots aren't really keto-friendly, so I decided to throw them out. In their place, I added fresh garlic.
Add this mixture to a good-sized portion of butter, and we have a delicious low carb mirepoix.
Great Keto Tomato Bisque Starts With Great Tomatoes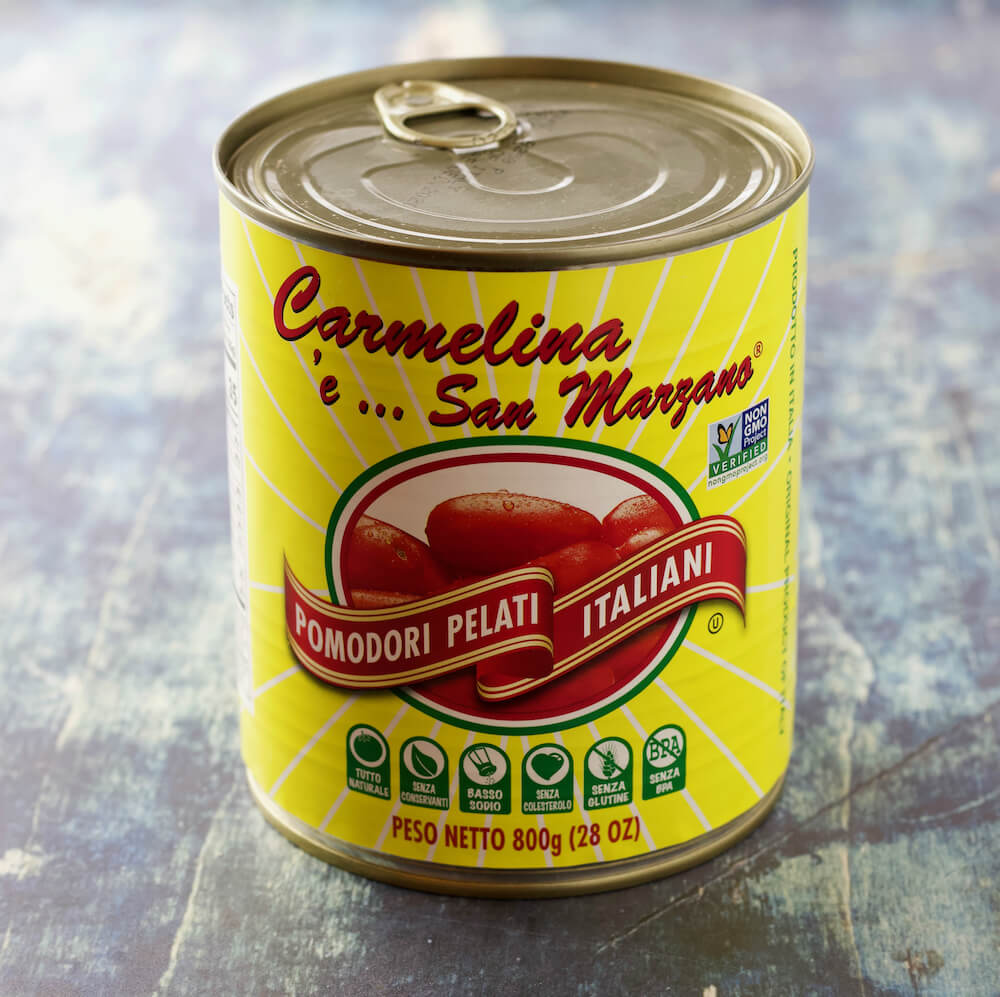 In our keto tomato bisque recipe, the tomatoes are the star of the show. We didn't spend a bunch of money on steak or fancy cheese, so I say, let's up our game with the tomatoes.
San Marzano tomatoes are known by many as being the best tomatoes on the planet, and they are worth the extra investment. They're not really too expensive, though. We get ours for under $4 a can from Amazon.
But, you can find San Marzano's at the grocery store too. Just make sure you buy whole peeled tomatoes (as opposed to the chopped variety) if they are available.
Simmer Your Keto Tomato Bisque To Develop Rich, Complex Flavors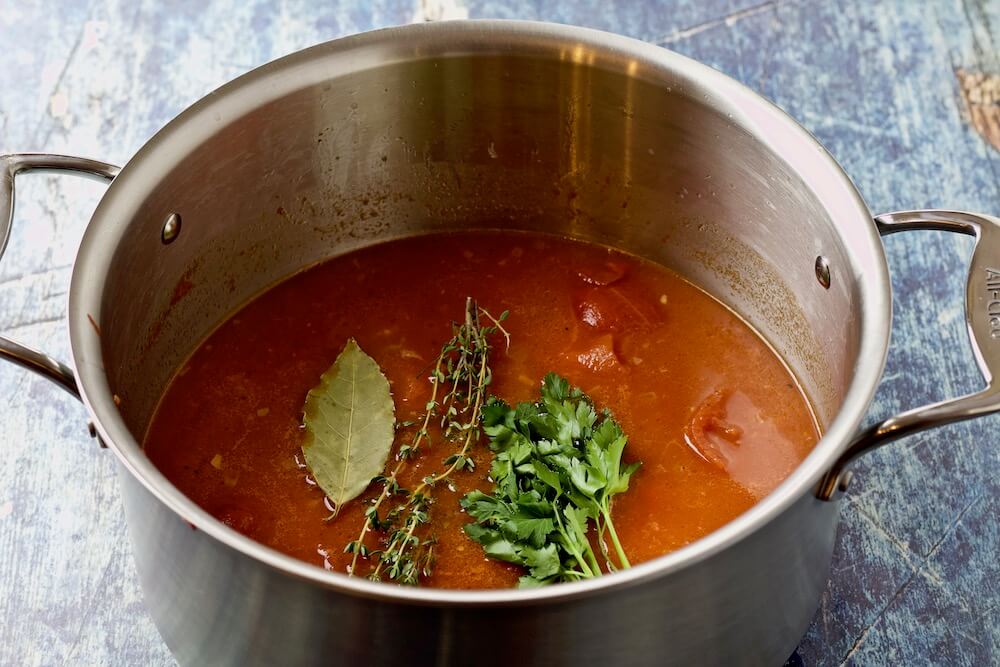 I feel like this is such a missing step in so many of the low carb tomato bisque recipes that I've looked at. They simply try to rush things.
And when you're creating the best keto tomato bisque recipe, you just can't speed things up too much.
So here's what we do…
After cooking our low carb mirepoix for about 8 minutes, we add in a couple of cans of chicken broth, our San Marzano tomatoes, and a few fresh herbs.
For this tomato bisque recipe, I chose to use fresh parsley, thyme, and a bay leaf. You could also use fresh basil, if that's your thing. Definitely feel free to experiment a little.
Next, we simmer the above mixture for about 30 minutes to really develop the flavors.
After the simmer, allow the mixture to cool slightly before transferring it to a blender (in batches) and puree until smooth.
Return the tomato mixture to the pot and heat over medium heat.
Add the heavy cream and season with salt and pepper. Easy Peasy!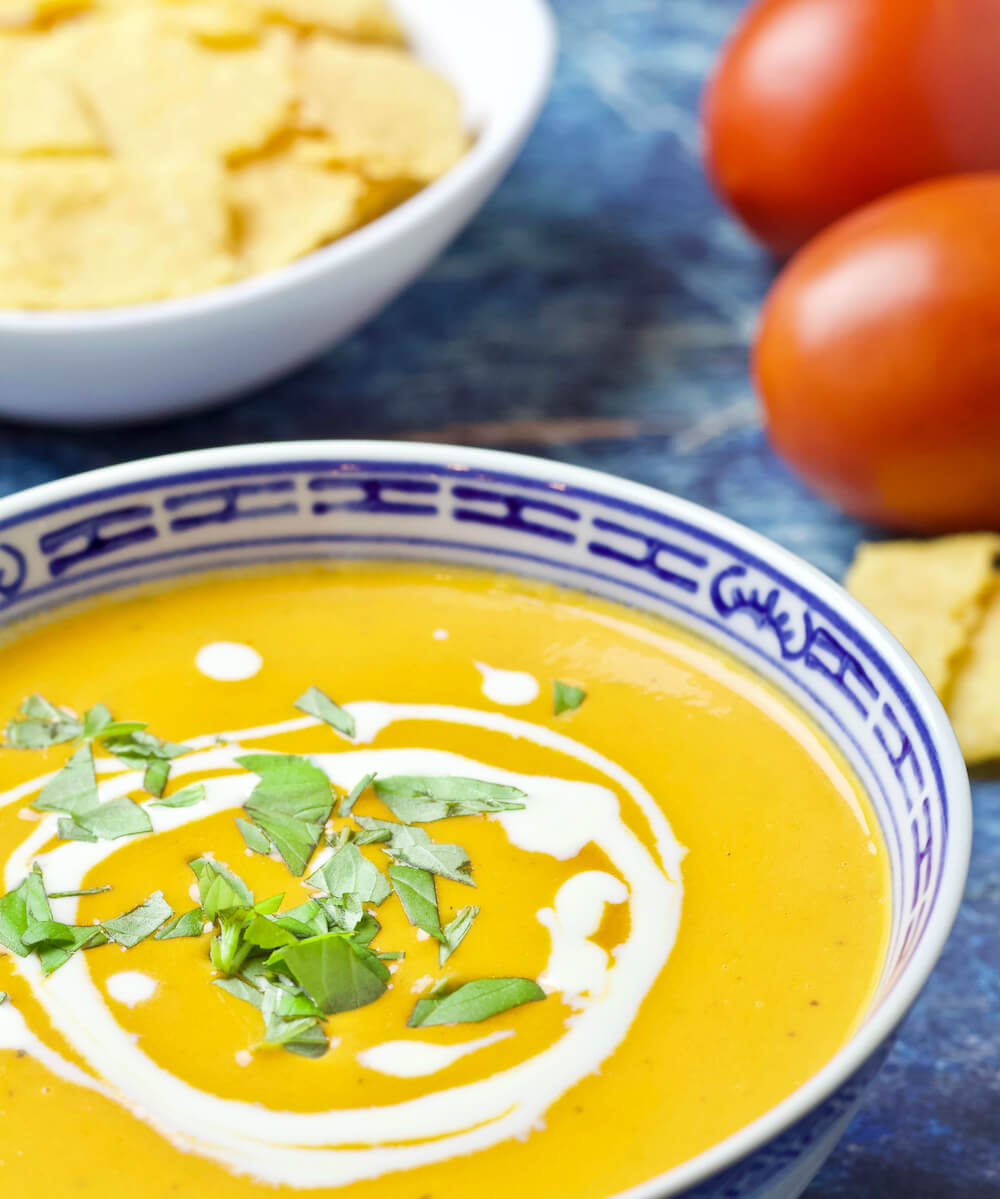 Okay, shameless plug time…
If you do make this keto tomato bisque recipe, might I suggest the perfect pairing?
We created these low carb cheese crackers that are perfect for dipping into your low carb tomato bisque. It's like a match made in heaven!
Did you make this Creamy Keto Low Carb Tomato Bisque recipe? If so, let us know in the comments below. Have a question? Ask in the comments, and we'll reply right away.
And remember, your keto diet should not be boring!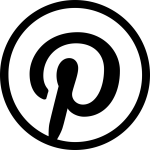 Creamy Keto Low-Carb Tomato Bisque Recipe
Creamy Keto Low Carb Tomato Bisque Recipe
Get ready for the best tomato bisque you've ever had...keto or not. Our low-carb tomato bisque recipe develops complex and rich flavors in 30 minutes, stays true to flavor, and has super low carbs!
Instructions
Heat butter in a large pot over medium heat.

Add onion and celery and cook, uncovered, stirring occasionally, for 5 minutes. Add garlic and cook for 3 more minutes, stirring frequently.

Add tomatoes and broth. Stir well and bring to a boil.

Reduce heat to simmer. Add whole parsley sprigs, thyme sprigs, and bay leaf. Simmer for 30 minutes. Remove from heat and allow to cool slightly before moving on to the next step.

Once the mixture is cool, remove parsley sprigs, thyme sprigs, and bay leaf. Working in batches, transfer the tomato mixture to a blender and puree until smooth. Return soup to pot and heat over medium heat.

Whisk in heavy cream, salt, and pepper to taste.
Nutrition Information Per Serving
Nutrition Facts
Creamy Keto Low Carb Tomato Bisque Recipe
Amount Per Serving
Calories 251
Calories from Fat 189
% Daily Value*
Fat 21g32%
Carbohydrates 8g3%
Protein 3g6%
* Percent Daily Values are based on a 2000 calorie diet.